NYC Halloween Parade 2012 Cancelled: New York's Village Parade Possibly Postponed After Hurricane Sandy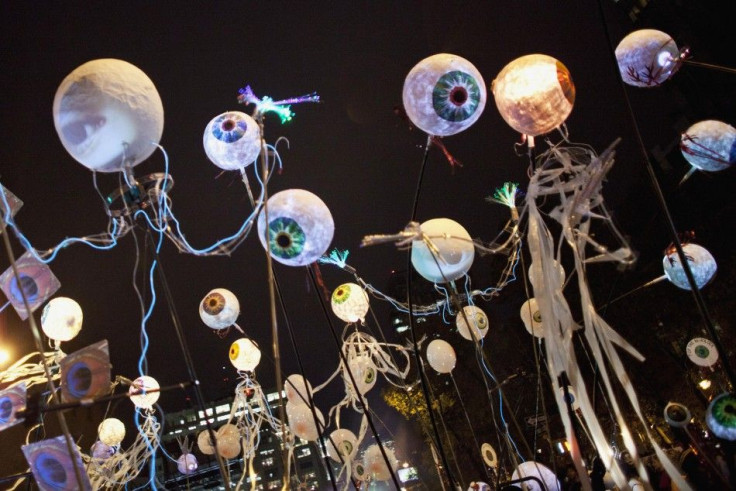 New York City Mayor Michael Bloomberg said Tuesday evening that the annual Village Halloween Parade in NYC on Wednesday is cancelled and will be postponed in the aftermath of Hurricane Sandy.
"Unfortunately, we just cannot spare the manpower from the NYPD and other city agencies to host the annual Greenwich Village Halloween Parade, so we are postponing it to a later date sometime next week," the mayor said, according to NY1. "We'll work tomorrow and figure out what date makes sense given the resources the city has."
The 39 annual parade was cancelled for the first time in its 39 year history. The cancellation comes after many lost power in New York City, namely in the West Village and Chelsea where the parade route runs through.
"For the first time in our 39 year history, the Mayor's Office of Emergency Management and the NYPD have CANCELLED the Parade," the official NYC Halloween Parade website said. "We hope that everyone who would have come to the Parade is safe and that those who can volunteer to help out at one of the Emergency Outreach Centers near you. We will surely miss all of you! Hallelujah Halloween!"
The website did not make mention of a possible date it will take place, despite the mayor's comments.
The 2012 parade would have taken place on Wednesday, Oct. 31 and typically attracts over 50,000 costumed paraders.
The NYC Halloween parade has been named "The Greatest Event on Earth" by Festivals International and listed as one of the "100 Things to do Before your Die," as well as being the nation's largest public Halloween celebration with over two million attendees each year.
According to Jeanne Fleming, the Director of the annual NYC Halloween Parade, the theme for 2012 was supposed to be the end of the world as said by the Mayan calendar.
"This year, as 2012 ticks away the final year of the Mayan Calendar, and visions apocalyptic or euphoric fill our imaginations; we will explore the many embodiments of Time. The sound of ticking seconds reassures us of the continuity of our universe, a mechanical heartbeat, definite yet infinite. But how well do we know Time? We think of time as immutable, yet we know it to be elastic. Some moments pass with glacial slowness, as others speed past us. It bends and stretches, like Dali's drooping watches and Einstein's speeding trains. We think of time as intangible, yet we can know it only through physical forms: swinging pendulums or orbiting celestial bodies. We think of time as infinite, yet modern physicists tell the story of its beginning, and ancient calendar-makers tell of its end. With all this in mind, this year's Parade will be lead by a host of temporal entities. Clockwork White Rabbits will keep time for the procession, as winged alarm clocks sail overhead, incarnating Virgil's adage "tempus fugit". Other manifestations and analogs will abound, from cuckoos to TARDISes, culminating in a grand horlogical dance, as Time goes by."
FOLLOW MORE IBT NEWS ON THE BELOW CHANNELS