NYC Halloween Parties 2014: Five Cheap Places To Celebrate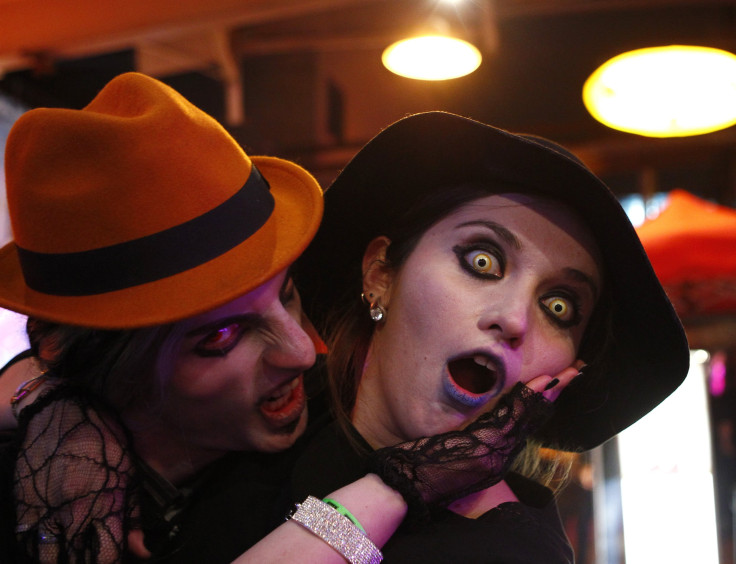 No need to freak out about where to party on Halloween because the city that never sleeps has plenty of places where you can celebrate the night of the living dead. Don't worry about breaking the bank because you blew all your money on a costume -- these parties are all under $20.
1. An RSVP ticket gets you into the General and the Jazz Room, where there will be an hourlong complimentary vodka open bar. The Jazz will have a DJ playing top 40, hip hop and mashups. The theme is Alice in Zombieland, so come dressed to impress. Details: $10, 199 Bowery, Manhattan, open vodka bar starts at 9 p.m.
2. If the weather holds, party like royalty under the stars at the Mad King's Masquerade at Monarch Rooftop Lounge. This spot will also have a one-hour vodka open bar, a DJ, and bottle and table service options. Details: $15, 71 West 35th St., Manhattan, doors open at 9 p.m.
3. Carroll Place's Fright Night on Bleecker Street party will be next-level -- literally. It has two levels. This party also features a DJ performance, one-hour vodka open bar and a circulating photographer to capture the all the craziness on camera. Details: $10, 157 Bleecker St., Manhattan, doors open at 9 p.m.
4. Party David Lynch-style at the Glasslands' Halloween in the Black Lodge. There will be a "Twin Peaks" costume contest, twisted DJ sets and doughnuts plus a midnight audiovisual performance all about Laura Palmer. Details: $5, 289 Kent Ave., Brooklyn, doors open at 11:30 p.m.
5. Ghouls Just Wanna Have Fun, you know? Clubgoers in '80s costumes will dance in force at Culture Club. The party will have DJs and photographers all night, and if you plan to pregame, there's a late admission option for $5 cheaper after 1 a.m. Details: $15, 20 West 39th St., Manhattan, 9 p.m. to 4 a.m.
© Copyright IBTimes 2022. All rights reserved.
FOLLOW MORE IBT NEWS ON THE BELOW CHANNELS