NYC Latest Illegal Guns Bust: Cops Arrest Virginia Runners With 110 Firearms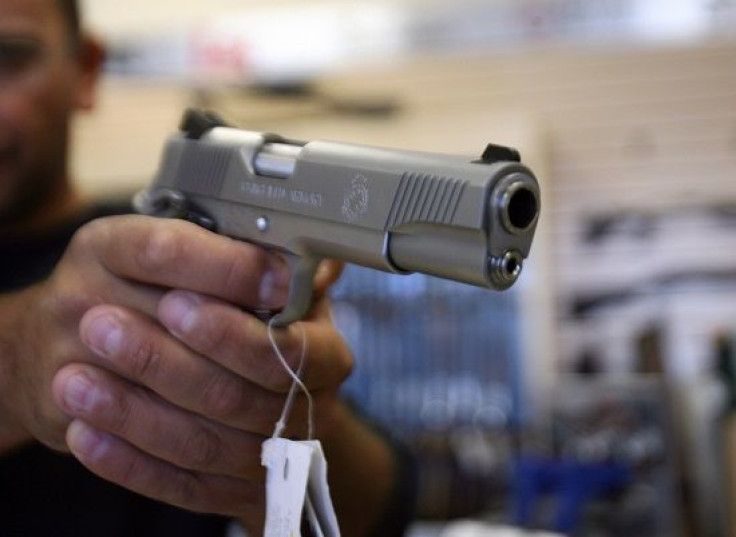 In the latest crackdown along the so-called "iron pipeline," New York City police apprehended and indicted four men Monday hailing from Virginia and confiscated 110 firearms after an almost 8-month undercover operation, New York Daily News reported.
Clive Dixon was reportedly the "ringleader" of a group that allegedly participated in sales of 15 semiautomatic assault rifles, 65 pistols and three shotguns with an undercover NYPD detective. The investigation dates back to March after police received a tip.
All told, 28-year-old Dixon, of Virginia Beach, as well as his three alleged cohorts — Emmanuel Dentmond, Teal Holt and Antonio Williams — face 284 felony gun charges.
Manhattan District Attorney Cy Vance Jr., speaking at a press conference Monday with the pile of illegal weapons on a table before him, referenced some of the worst mass shootings in the country's history.
"In this pile you'll find the .223-caliber semiautomatic assault rifle — the same style used to gun down most of the 26 students and teachers at Sandy Hook Elementary school in Connecticut, 12 theatergoers in Aurora, Colo., and the victims of the Beltway sniper in the Washington, D.C., area in 2002," Vance said.
Called the "iron pipeline" because of the materials found in guns, the name specifically addresses illegal weapons smuggling from southern states with more lax gun-control laws to stricter ones like New York along Interstate-95 on the East Coast.
Monday's bust was just the latest in New York City and comes on the heels of an even bigger arrest in October, when officials nabbed 19 people on gun trafficking, bank larceny and other weapons charges, according to CBS2.
In that instance, 27-year-old Colin Toney and two others were charged with bringing 40 guns from his home state of South Carolina and attempting to sell them in Brooklyn and Manhattan to undercover officers. The investigation eventually uncovered a larceny scheme to steal $60,000 from bank accounts.
© Copyright IBTimes 2023. All rights reserved.