NYC Mayor Adams Applauds Destruction Of Nearly 100 'Extremely Dangerous' Illegal Dirt Bikes
In New York City, Democratic Mayor Eric Adams applauded as city officials destroyed 92 illegal dirt bikes on Tuesday, which he called "extremely dangerous."
So far, Adams said the city collected 900 dirt bikes, an 88% increase from last year, and the mayor vows to continue the crackdown on illegal motor vehicles. According to Police commissioner Keechant Sewell of the New York City Police Department (NYPD), the NYPD seized over 2,000 of these illegal vehicles, an 80% increase from 2021. However, the city decided not to sell the vehicles.
Adams said that he wanted to ensure that the vehicles did not make their way back onto the streets. However, when questioned, Adams did say that he would be willing to provide legal riders with places throughout the city where they can ride legal bikes and similar vehicles safely.
"They are not only a nuisance and an annoyance to us, but they're extremely dangerous," Adams said.
In a video, a bulldozer drives over a portion of these vehicles with a delighted Adams watching the scene. Onlookers also gathered to witness the destruction, which took place at the Erie Basin Auto Pound off Gowanus Bay in Brooklyn.
His campaign against these bikes is an attempt to remove the noise and disruption they cause to New York City's communities. It is also an attempt to prevent further motor vehicle crashes in the city.
"The NYPD heard the call and they did a Herculean task to get rid of these loud, intimidating, and dangerous and illegal dirt bikes and ATVs that are on our street. For years, we've witnessed what happens when they go under control, or we do not enforce," Adams remarked at the scene of the destruction.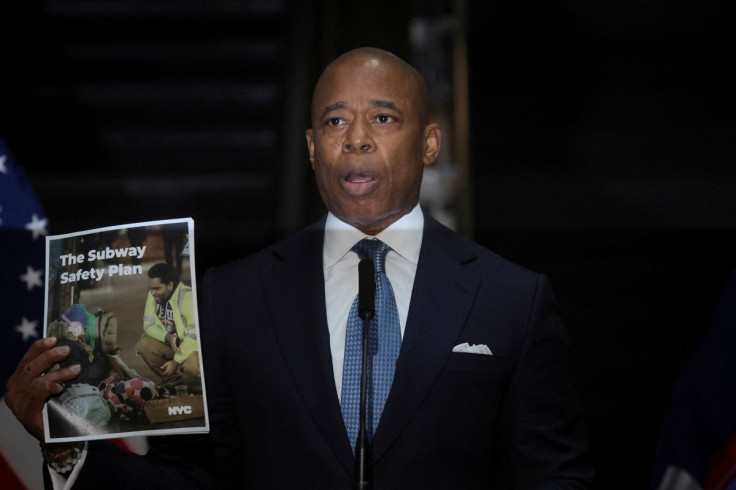 © Copyright IBTimes 2023. All rights reserved.