NYC Nanny Stabbing: Yoselyn Ortega To Be Questioned By NYPD For Murders Of Kevin And Marina Krim's Children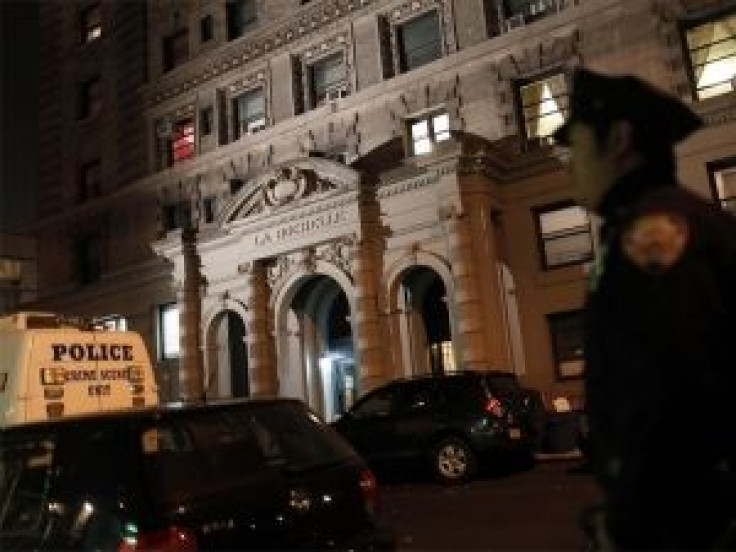 New York police are reportedly waiting for Yoselyn Ortega, the nanny suspected of stabbing and murdering two children she cared for in a Manhattan apartment on Thursday before allegedly slitting her own throat, to be taken out of sedation so that they may question her on Friday.
Ortega, 50, is in critical condition at a Manhattan hospital, according to a New York Police Department official who spoke to Reuters on the condition of anonymity.
She was discovered lying on the bathroom floor of her clients' Upper West Side apartment, in a pool of her own blood, by owner Marina Krim at around 5:30 p.m. on Thursday. Krim had returned to the apartment with her 3-year-old daughter Nessie after a swimming lesson to find the bodies of her other two children, Lucia, 6, and Leo, 2, lying dead in the family's bathtub. Ortega was found lying on the floor next to the children, not far from a bloody kitchen knife. Police believe her wounds were the self-inflicted signs of an unsuccessful suicide attempt.
The children, pronounced dead upon arrival at St. Luke's Hospital, were victims of "multiple stab wounds," according to Paul Browne, a New York Police Department spokesman. Krim was reportedly so hysterical from the shock that she had to be sedated by hospital staff. "It's about the worst thing you can hear or imagine," said Browne.

Krim's husband, Kevin Krim, is an executive at CNBC and was returning home from a business trip when the tragedy took place. A graduate of Harvard, Krim formerly served as global head of Bloomberg Digital, and worked at Yahoo before that. He was met at the airport by police, who alerted him of the tragic news.
In a statement released on Friday, a CNBC spokesman described the "sadness we all feel" on behalf of the Krim family. Their "unimaginable loss … is without measure."
Ortega was described by shocked neighbors in Hamilton Heights as a seemingly "calm, normal person." "She's always very good with my kids," said Kenia Gelao, 25, a neighbor of Ortega's. "She's never had no problems. I guess you never know what can happen. Sometimes, people just break."
Ortega, who is in critical condition, had seemed to enjoy a comparatively close relationship with the Krims, who spent several days with her family in the Dominican Republic during a vacation in February. "We spent half the time at our nanny, Josie's sisters home in Santiago [sic]," wrote Marina in a post on her blog on Feb. 28, reported the New York Daily News. "We met Josie's amazing familia!!! And the Dominican Republic is a wonderful country!! More pics to come!!"

"She was mumbling words, incoherent," said Stephanie Herman, 58, a neighbor of the Krims'. "I can't imagine experiencing something like this."

"This is a very family-oriented area. You see moms and their strollers a lot. Many people hire nannies here. This is everyone's worst nightmare," added Herman.
No possible motives have been released yet.
© Copyright IBTimes 2023. All rights reserved.