NYC Phase-2 Reopening: Rowdy Diners Stealing Wine Glasses And Hoarding Tables
KEY POINTS
New York City entered into Phase-2 re-opening, allowing al fresco dining
Restaurant owners and staff experienced dealing with rowdy customers
Some allegedly stole wine glasses or hoarded tables
Several rowdy and disobedient customers reportedly stole wine glasses and hoarded tables at some of the 3,000 New York City (NYC) restaurants that were approved for outdoor dining service.
NYC's Phase 2 re-opening allowed thousands of restaurants with outdoor spaces to open again for business. Many of them implemented creative ways so they would be able to open their doors to customers after a couple of months. Some restaurants created outdoor gardens and built decks, with most of them tweaking their menus to adapt to the new setting.
Several restaurants, however, found they have to deal with unruly and non-compliant customers who have been starving for restaurant service since March. According to reports, some customers do not seem to mind social distancing guidelines being implemented.
Upper East Side's Petaluma is among such restaurants that encountered difficult customers, with the staff admitting that situations become challenging for them. Victor Jung, the restaurant's director of operations, revealed that during weekends, the Upper East Side looks like a Mardi Gras celebration with patrons going from one bar to the next. "By the time some of them sit down for meals, they are pretty smashed and they don't social distance," Jung told The Post.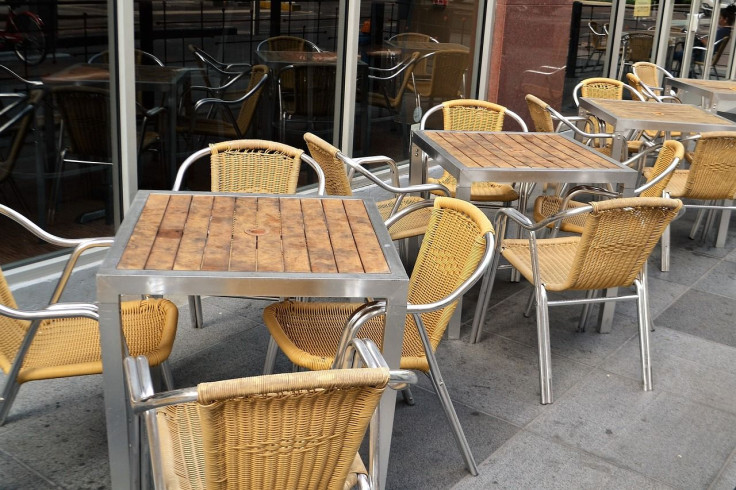 Easily Agitated
He also said that when some of his staff asked these customers to wear their masks or to keep a safe distance between other patrons, they become easily irritated. According to Jung, they have seen customers toss their masks on the ground after being asked to don them on.
Although for the most part, many of them would take it out on the staff by storming out the place without leaving a tip. "I've heard this from other restaurants on the block as well," Jung revealed.
A Polarizing Issue
A chef at a famous downtown restaurant, who refused to give his name, said wearing masks has become a polarizing issue. He opined that people are not necessarily listening to the entire mask thing.
The chef also revealed that many of them get offended when restaurant personnel asked them to put their mask on. "Many of our customers are good but some get testy, saying they don't think the government should be making those decisions for them," the chef explained.
Open-air dining, the chef realized, also carries some risks. He revealed several customers may have taken some of their wine glasses with them when they left the restaurant. "Some people … pay their bills and they just walk off with the glasses," the downtown chef said.
NYC entered into Phase-1 re-opening last June 8. It was the last region to enter into the phase as per NYTimes.
© Copyright IBTimes 2023. All rights reserved.