NYC Restaurant Week 2015: Best Deals, Bookings, Photo Contests And Everything Else Foodies Need To Know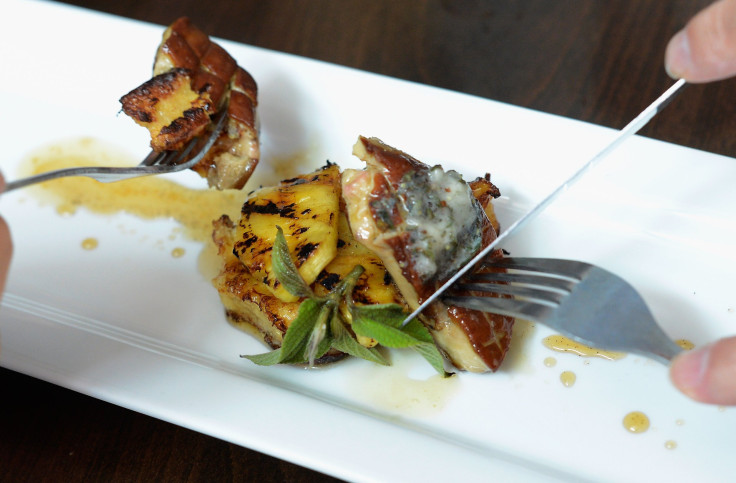 Monday marks the start of one of the most delicious aspects of summer in New York City: Restaurant Week. Here's everything you need to know to secure the best deals for Restaurant Week 2015.
This year, more than 350 restaurants are taking part in the event. That's a lot to choose from. This official website allows you to browse deals by neighborhood, cuisine and meal, and refine searches by location as well. Foodies can sample everything from French and Italian cuisine to gourmet barbecue.
It is important to note that calling it Restaurant Week is a bit of a misnomer. The "week" actually goes from July 20 to Aug. 14. For three courses, lunch costs $25 and dinner $38, although tips and beverages are not included. The deals don't apply on Saturdays and sometimes not on Sundays, depending on the restaurant. It's always advisable to check the menus and deals for a restaurant before making reservations or actually going.
It's widely acknowledged that some venues handle the pressures of Restaurant Week better than others, and fortunately several sites offer reviews to help foodies get the best bang for their buck. DBGB Kitchen and Bar, Bobby Van's Steakhouse, Kellari Taverna, Lupa Restaurant and Lure Fishbar are the top five choices for GoNyc.about.com, while the most highly rated venues on Yelp, specifically for New York City's Restaurant Week, are Gotham Bar and Grill, Jean-Georges, Gramercy Tavern, Daniel and Traif. And don't forget that there are literally hundreds more to choose from all over the city.
Serial Instagrammers might be thrilled to learn that there is a photo contest, in which four winners will be picked each week to win at least $250 in restaurant gift cards. Simply snap a photo of food, décor or dining companions, tag it with #NYCRestaurantWeek and post to Instagram. You can find the official rules at nycgo.com/restaurant-week. (Sorry, you must be 18 or older to enter.)
Not everything thinks Restaurant Week is as amazing as it sounds. The blog Serious Eats has pointed out several downsides, including limited culinary options as well as overworked chefs and restaurant staff, that can lower the quality of the food and the dining experience. Nonetheless, the blog's authors concede that some restaurants do handle Restaurant Week well and are, in fact, a rare deal -- meaning it really is worth doing some research before dining.
© Copyright IBTimes 2023. All rights reserved.