NYPD Commissioner Appeals To The Public To Stop Violence Against Cops
KEY POINTS
Many protests over George Floyd's death have become violent
NYPD Commissioner made an earnest appeal to the public to stop the violence against cops
He also apologized for any aggressive acts carried out by officers
An impassioned plea was made by Dermot Shea, the NYPD Commissioner, asking protesters to stop the violence against police officers. At the same time, he also apologized for any acts of aggression showed by cops to protesters and other civilians.
A Fervent Appeal
As protests over George Floyd's death reached fever-pitch and stretched into its eighth day in New York, NYPD Commissioner Dermot Shea implored protesters to refrain from being violent, particularly towards police officers. In a press conference that was live-streamed Thursday evening, Shea wondered aloud, "How the hell did we get here in the middle of a pandemic, in the middle of a week of meaningful, meaningful protest?" He also added that violence had been used multiple times during protests that could have been peaceful.
Shea highlighted that violence stains the well of democracy and that this is being done at a time when New York desperately needed a civil discourse about issues that everyone cares so much about. The police chief conceded that while most of his officers have performed their duties with extreme professionalism, cops who act inappropriately will face the consequences.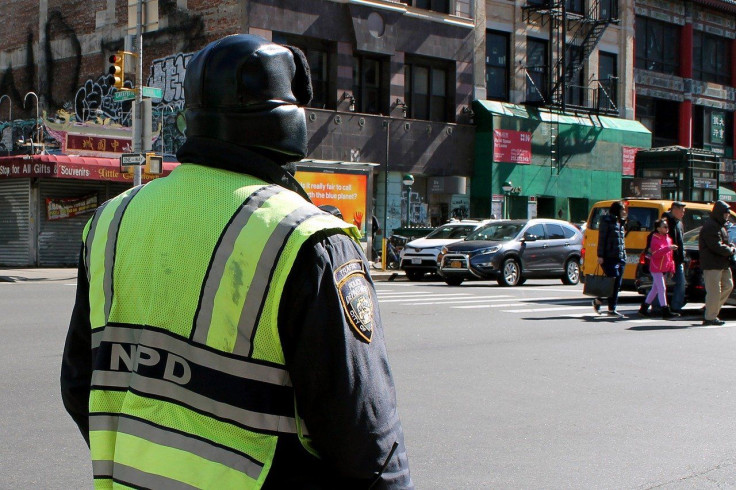 A Promise
New York City's top cop also assured everyone that there may be a couple of officers who will be suspended because of actions that did not make him happy. "We are not perfect. So I am sorry … for our part in the damage to civility, our part and racial bias in excessive force, unacceptable behavior, unacceptable language, many other mistakes. We are you," the commissioner stressed. He apologized once again but posed a question to the protesters if they are also sorry and then asked how everyone will move forward.
Reports say that three NYPD officers were injured in the latest violent protests brought about by the death of George Floyd at the hands of Minneapolis police. One NYPD officer was stabbed on the neck, while the other two were shot in their hands overnight. Authorities are investigating the incidents as terror-inspired attacks on police officers.
Clashing With Protesters
There have been numerous reports of police clashing with protestors in a number of citywide rallies. This led to numerous complaints about police misconduct. Reports were also filed against protesters who attacked police officers with garbage cans, bricks, and even fire extinguishers in several separate incidents.
© Copyright IBTimes 2023. All rights reserved.