Obama Administration Coal Mining Review Could Reshape Long-Suffering US Industry
At a public hearing in Casper, Wyoming, this week, local coal miners and environmentalists squared off inside a spacious auditorium. Coal supporters slapped on stickers and bracelets reading "Friends of Coal" and hoisted posters saying "Coal = Jobs." Coal's critics dubbed themselves "Climate Voters" and passed out pamphlets warning that burning coal imperils "our lands, our future."
The Wyoming standoff is part of a broader review process by the Obama administration that could transform a major slice of the U.S. coal industry. Officials are scrutinizing a decades-old program that allows private companies to mine coal on federal lands. The decision they make could ultimately raise the cost of extracting coal in certain regions and, as a result, encourage greater use of lower-carbon energy.
The Casper hearing on Tuesday was the first of six such events to be held in coal-rich states in May and June. The U.S. Interior Department's Bureau of Land Management, which is leading the review, will use public comments for an environmental impact study — a process that could take up to three years to finish. The Obama administration — which ends in January — said it won't issue new coal leases until the review is completed.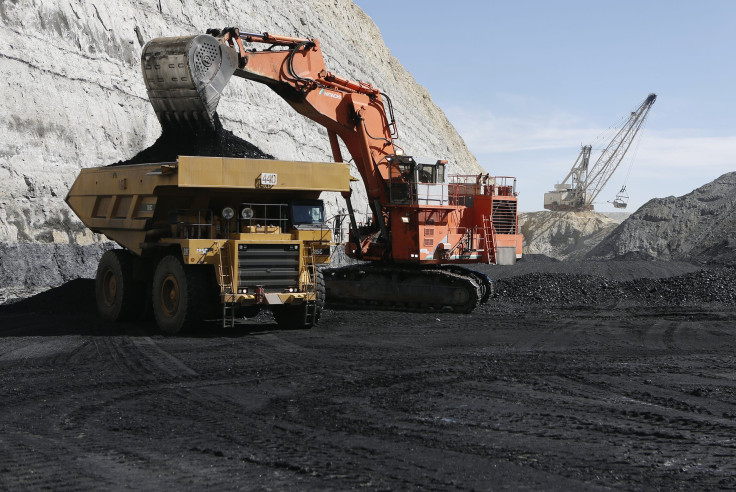 "We have an obligation to current and future generations to ensure the federal coal program delivers a fair return to American taxpayers and takes into account its impact on climate change," Interior Secretary Sally Jewell said in January when announcing the review and moratorium.
Coal companies, which largely oppose the program review, have argued that any revisions would only hurt an industry that's facing its worst downturn in decades. At the meeting in Casper, Wyoming's Republican governor, Matt Mead, railed against what he said was an attack on the U.S. coal sector.
"This administration is pursuing an unrealistic vision of a world without coal," he said after two hours of public comments, local media reported. "Instead they should pursue a realistic vision that recognizes coal's place in the world, and should invest to make it better."
In the U.S., demand for the black rock is slowing and prices are plunging thanks to sluggish growth in China's economy, stiff competition from natural gas and growing concerns about climate change and air and water pollution. Dozens of American mining companies, including industry giants like Peabody Energy Corp. and Arch Coal Inc., have filed for bankruptcy in recent months as their earnings declined and debt loads soared.
Coal Production in the United States | FindTheData
Most of the major coal firms operate mines on public land, primarily in Wyoming's Powder River Basin and other Western states. Roughly 40 percent of U.S. coal, especially in the West, comes from federal property, meaning any changes to the BLM program would likely affect coal pricing and regulations across the overall market, said Mark Squillace, a law professor at the University of Colorado in Boulder and natural resources expert.
"Whatever the federal government decides to do will influence the market for coal generally, particularly in the Western U.S.," he said. Mining companies still hold leases for roughly 20 years' worth of recoverable coal reserves on federal lands, so a shortage isn't likely, he added.
The BLM now manages more than 300 active coal leases spanning about 475,000 acres in 10 states. The coal lease program began in 1920 to enable the government to offer up selected tracts of public lands, with private companies placing competitive bids to lease that coal-rich acreage.
Over time, however, the program has largely transformed into a model of "lease by application," in which an individual coal company submits its own proposal to mine on public land. Critics say this approach discourages competition and allows coal companies to secure prices well below what they would pay to mine on private property.
The U.S. Government Accountability Office found that about 90 percent of coal lease sales attracted only a single bidder, even though federal law requires multiple companies to compete for a lease, according to a December 2013 report. The Interior Department's inspector general separately found that multiple deficiencies within the BLM program had "put the government at risk of not receiving the full value for coal leases."
Beyond leasing, coal companies are also under scrutiny for what they do with the coal once it's mined from public lands. A 2012 Reuters investigation found that miners sell some of those coal reserves to "affiliates," which are wholly owned subsidiaries. The companies in turn can hide profits and avoid paying full government royalties on exported coal, since they technically sold the coal to a domestic affiliated company.
All told, taxpayers may have lost an estimated $28.9 billion in revenue from coal leases over 30 years, the Institute for Energy Economics and Financial Analysis, which favors use of renewable energy, found in a 2012 study.
The BLM has promised to address concerns about the leasing process and payments from coal companies. Officials are also considering whether to factor in the external environmental costs associated with mining and burning coal, including the costs to public health by polluting air and water and the effects on the climate by boosting greenhouse gas emissions.
"We ought to start looking at what those costs are and start insisting that at least part of those costs are captured in the bonus bid" that companies pay upon winning leases, Squillace said. "If somebody doesn't want to pay those costs, then they don't have to lease the coal." He said the BLM should adopt a minimum bid price to ensure the government both earns the fair market value for coal and accounts for climate damage.
Environmental groups are urging the BLM to study two other areas: the cleanup of coal mines and federal support for ailing coal communities.
Connie Wilbert, who directs the Sierra Club's Wyoming chapter, said she would like to see the bureau end the practice of "self-bonding" for coal mine reclamation. Before mining, coal miners are required by federal and state laws to post reclamation bonds to guarantee their ability to restore mine sites once activities are finished. With self-bonding, a coal company that meets certain financial standards can essentially give the government its word, without the backup of a third-party financial institution.
The practice has come under intense scrutiny in recent months with the bankruptcies of coal giants Peabody Energy, Arch and Alpha Natural Resources Inc. All three have used self-bonding to cover portions of their reclamation responsibilities, and their financial problems have raised anxieties that taxpayers might be left to clean up the mines, if they're cleaned up at all.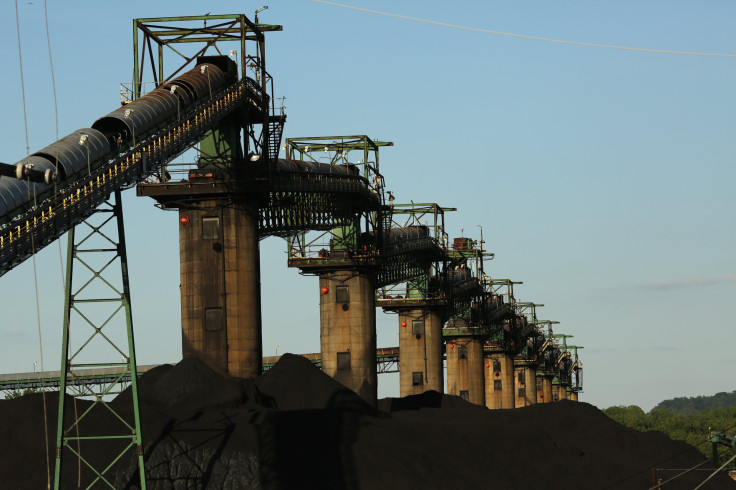 "In the future we want to avoid that," Wilbert said. "No more self-bonding for public coal."
She added that the BLM should use some of its earnings from the coal lease program to support the thousands of coal industry workers, their families and communities that are suffering economically as a result of the sector's downturn. She pointed to the Obama administration's existing programs for job retraining and professional development in hard-hit areas.
"This is a really difficult transition for us [in Wyoming], and it will continue to be because so much of our state's economy is dependent on fossil fuels," Wilbert said. "We need a real and significant commitment to help the workers so they can transition to different economic opportunities."
Coal industry supporters have said they back such programs — but not if they're attached to reforms that would reduce the royalties coal companies receive, or discourage greater development of coal.
Richard Reavey, vice president of Cloud Peak Energy, a major player in Wyoming's Powder River Basin, likened the BLM review to a "Soviet-style show trial." Speaking at a pro-coal rally held before the Casper hearing Tuesday, he said coal would be found "guilty" of delivering reliable electricity, providing well-paying jobs and making the American economy stronger, the Associated Press reported.
"And the sentence? The sentence is keep it in the ground," he said to a crowd of miners, who held up signs that read "No New Electricity Tax!" and "Coal Supports My Family."
After Casper, the BLM held its second public hearing Thursday in Salt Lake City. Coming hearings will take place May 26 in Knoxville, Tennessee, June 16 in Pittsburgh, June 23 in Grand Junction, Colorado, and a date that's yet to be decided in June in Seattle.
FOR FREE to continue reading
✔️ Unlock the full content of International Business Times UK for free
offer available for a limited time only
✔️ Easily manage your Newsletters subscriptions and save your favourite articles
✔️ No payment method required
Already have an account?
Log in
© Copyright IBTimes 2023. All rights reserved.