Obama Earns 'F' On Issue Most Important To Voters
Opinion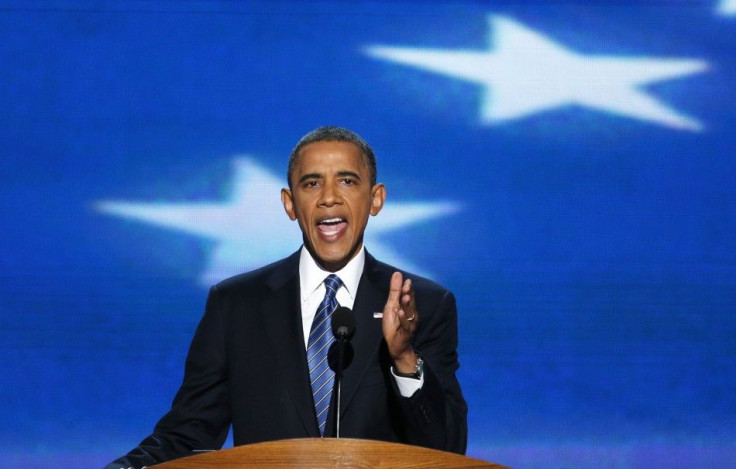 Voters continually claim that one issue is most important to them this election. It's an area where President Barack Obama fails miserably and, for that reason, is trying desperately to avoid it -- the economy.
There is no question that when it comes to jobs, Obama has earned a categorical "F." August jobs numbers released Friday revealed that the economy created 96,000 jobs. As expected, Obama framed this in a positive light saying, "Today we learned that, after losing around 800,000 jobs a month when I took office, business once again added jobs for the 30th month in a row. We know it's not good enough."
That's right, Mr. President. It's not just "not good enough," it's unacceptable. Obama conveniently neglected to mention the other half of the jobs report. The unemployment rate in August was 8.1 percent, making it the 43rd consecutive month with unemployment above 8 percent. And to make matters worse, the real unemployment rate is far worse than that.
In August, 368,000 people gave up looking for work and because the unemployment rate only counts those actively looking for work, these 368,000 were not counted in the 8.1 percent unemployment rate. This reduction in the number of people looking for work appears to be directly responsible for any positive news in the August jobs report.
There was a direct correlation between the unemployment rate and the labor force participation rate, which counts the number of people working or looking for work; both fell by .2 percent, suggesting that the labor force drop was responsible for the unemployment decline. Taking into account the number of people who have given up looking for work altogether, the real unemployment rate is somewhere around 19 percent, a tragic indicator of where our lagging economy stands.
Beyond the outright comical attempt at painting 96,000 jobs created as a positive indicator, Obama's upbeat attitude is a convenient shift from his outlook on job creation when President George W. Bush was in office. BuzzFeed's Andrew Kaczynski discovered a 2004 radio address from when Obama was running for U.S. Senate. In the ad, Obama scoffs at a jobs report revealing that Bush had created 300,000 jobs.
Candidate Obama proclaimed, "The past few weeks, President Bush and members of his administration traveled the nation to celebrate recent improved economic statistics... I've heard from people who say it's way too early to claim victory when it comes to our economy. After three dismal years of job loss, we all welcome encouraging statistics. But, for most Americans, the health of our economy is measured in a different and more personal way."
Funny how quickly Obama's perspective changed when he himself was president after "three dismal years of job loss."
Now, Obama's response to all of this would of course be what it has been for the last three years: "It's all Bush's fault." But, the truth is, real culpability lies squarely with Obama and his job-killing policies. Bush left Obama with 7.8 percent unemployment. Obama has managed to increase unemployment, kill job creation, and leave us with trillions of dollars in debt along the way.
You name an Obama policy, and I'll tell you how it kills jobs. From stalling on free trade agreements to continuing a moratorium on drilling to the endless regulations on business to Obamacare, which the CBO estimates will cost the economy 700,000 jobs, the Obama policies we've seen over the last four years are antithetical to job growth.
This president has failed to do what America elected him to do -- revive an ailing economy. It's time for Americans to hold Obama accountable by adding him to the unemployment rolls this November.
Kayleigh McEnany is a writer and political activist who graduated from the Georgetown University School of Foreign Service and studied at Oxford University. She is the founder of www.RealReaganConservative.com. She writes every Tuesday for the International Business Times.
© Copyright IBTimes 2023. All rights reserved.