Obama Flint Water Crisis Speech Live Stream: Watch President's Remarks Amid Michigan City's Lead Poisoning Scandal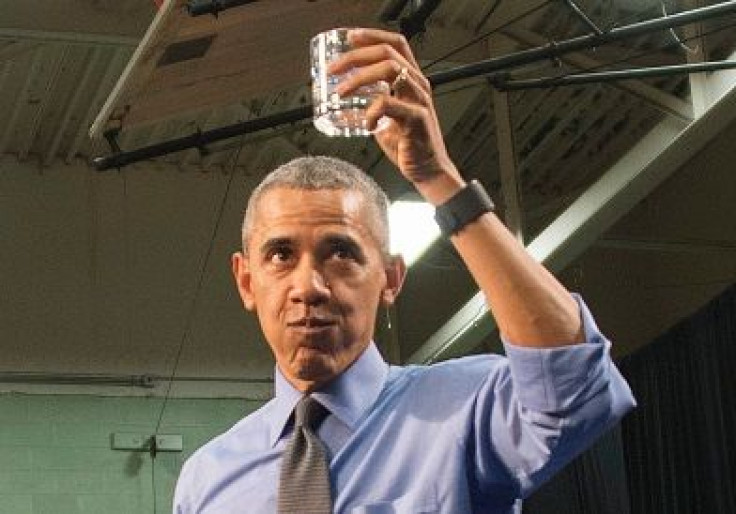 UPDATE: 6:35 p.m. EDT – "Too little too late." That's what lefty documentary filmmaker Michel Moore told CNN about President Barack Obama's trip to Flint, Michigan, on Wednesday to express the federal government's support for fixing the city's ongoing water-safety crisis.
Moore, a Flint native, rose to fame for his critically acclaimed 1989 documentary "Roger & Me," which chronicled what happened to the city after General Motors closed factories there and moved them to Mexico.
Michael Moore calls Obama's #Flint visit "such a disappointing thing to see" https://t.co/Z7RqeWgwCl https://t.co/OgvYv3Wnkd

— CNN Politics (@CNNPolitics) May 4, 2016
"Your clip you just showed about he [Obama] hopes that Flint can get back to where it was," Moore said. "Where was that? You mean before the water crisis two years ago, after we'd lost 75,000 General Motors jobs? Back to then? Or are we talking about back to 20-30 years ago? I mean, Flint is a city that's really been destroyed."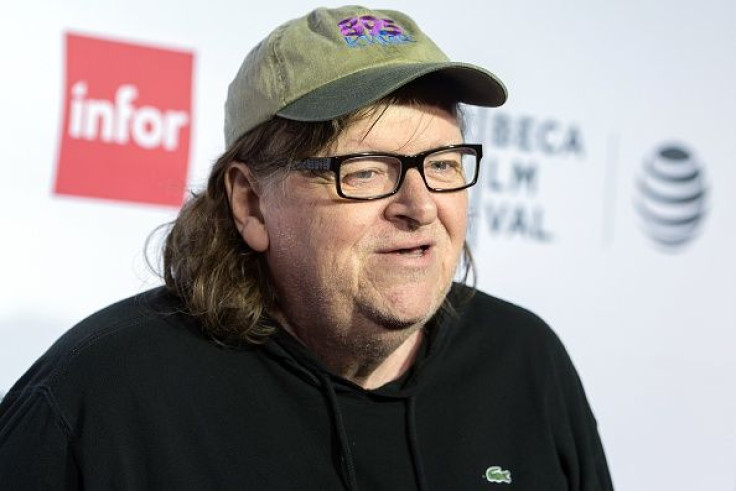 UPDATE: 4:30 p.m. EDT – After Michigan Gov. Rick Snyder was booed off a stage in Flint on Wednesday, President Barack Obama was cheered at the podium as he spoke to hundreds of locals about the city's water-safety crisis.
"I'm here to tell you directly that I see you and I hear you and I want to hear directly from you about this public health crisis has disrupted your lives," he told the audience. "A lot of you are scared, but all of you feel let down."
Prior to his speech, where he pledged federal support to fixing the city's water crisis, Obama drank filtered Flint water as he told residents that as long as they use filters, the city's water is is "drinkable."
Original story:
President Barack Obama on Wednesday was in Flint, Michigan, to see firsthand how residents are dealing with the city's water crisis. He was set to give a speech at a high school there Wednesday afternoon.
The president's trip was meant to reassure residents the federal government is not ignoring the beleaguered city; state officials have been accused of neglecting Flint's major problems. His visit comes after two state employees and one city official were charged after an investigation into high levels of lead found in the city's drinking water supply.
Many Democrats and activists have criticized Republican Michigan Gov. Rick Snyder for his handling of the crisis in recent months and even called on him to resign, but he is still in office and was expected to meet with Obama on Wednesday. Snyder hoped a photo of Obama drinking Flint water would show people it is now safe, his spokesman told ABC News ahead of the presidential visit.
While in Michigan, Obama will also be briefed on the federal efforts responding to the Flint water crisis and will participate in a neighborhood roundtable to hear from families who have been affected by the city's lead poisoning.
The president was expected to speak at Northwestern High School at 4 p.m. EDT. His remarks can be seen via a White House live stream by clicking here or by watching below.
Obama previewed his trip last week, saying he hoped his visit to the beleaguered city would "shine a spotlight" not only on Flint but also on other communities facing similar issues. The lead in Flint's water was discovered last year, but there is evidence officials knew the drinking water presented a problem long before the issue became public.
In addition to the charges against state officials, a group of Flint residents filed a complaint against the Environmental Protection Agency claiming it was negligent in its response to the crisis. Many have alleged Flint was ignored because it's a poor, primarily black community, and data have shown blacks and Latinos are far more likely than whites to live dangerously close to environmental hazards.
"We have underinvested in some of our basic infrastructure that we rely on for our public health," Obama said last week. "Hopefully it will give me a chance to speak to the nation as a whole about how we need to ensure that our air is clear, our water is clean and that our kids are safe."
However, White House press secretary Josh Earnest said Monday the president would not likely place blame for the crisis during his visit.
"I don't ... expect for the president to spend a lot of time talking about specific accountability," Earnest said. "Primarily because there continues to be ongoing investigations into that accountability, and the president doesn't want to be perceived as weighing in on one side or the other."
© Copyright IBTimes 2023. All rights reserved.