Obamacare Enrollment 2016: Sign-ups Surge As Administration Tries To Draw In New Customers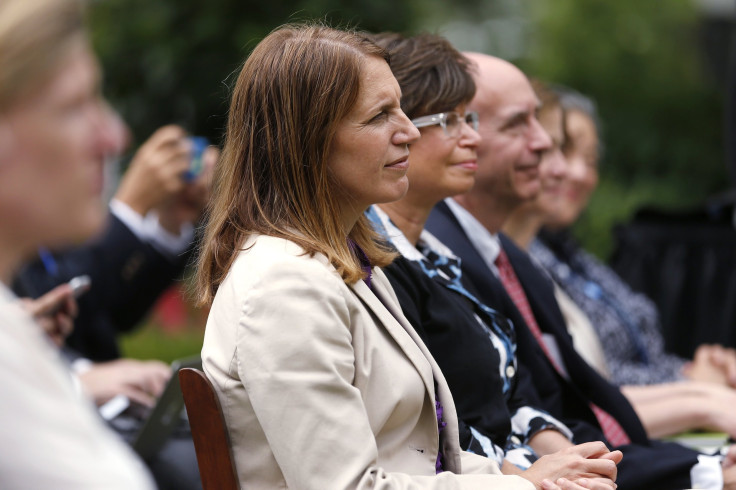 More returning Obamacare customers have renewed heir plans on the federal exchange during this year's open enrollment period than did last year, with a notable surge in the last week, according to the latest figures released by the U.S. government. But the administration is still working to draw new customers to the health insurance marketplace created under the Affordable Care Act.
Since Nov. 1, roughly 2.84 million people, both new and returning, have bought healthcare plans through HealthCare.gov, the federal exchange, the Centers for Medicare and Medicaid Services (CMS) said Wednesday. Of those, 36 percent were new customers.
Of the customers who have selected plans since Nov. 1, more than 800,000 did so during the week of Nov. 29-Dec. 5. During the same week of open enrollment in 2014, about 618,000 people signed up for coverage. From Nov. 22 to Nov. 29 in 2015, 394,000 people bought plans, up from 303,000 during the same week in 2014, according to CMS.
Decrease in Americans Without Health Insurance 2013-2014 | HealthGrove
The administration has said that this open enrollment period, which began Nov. 1 and ends Jan. 31 and marks the third under the Affordable Care Act, would face more challenges than previous open enrollment periods in attracting new consumers. "They are a little harder to reach," Secretary of Health and Human Services Sylvia Mathews Burwell has said.
One reason is because the number of uninsured Americans has decreased substantially throughout the rollout of the Affordable Care Act. In 2014, about 32 million non-elderly Americans lacked health insurance, according to the nonprofit Kaiser Family Foundation. Now the government estimates that number to be 29 million. The Affordable Care Act has been credited with helping to bring down the rate of the uninsured to a record low of 11.9 percent.
During previous enrollment periods, officials "have gotten the low-hanging fruit, the people who really wanted coverage, who needed it and were quick to sign up," Peter Cunningham, professor of healthcare policy and research at Virginia Commonwealth University in Richmond, Virginia, told HealthDay News in October. In other words, those who really want health insurance have already signed up.
Those who do not have health insurance for 2016, whether that means skipping getting coverage through their employers, on exchanges created under the Affordable Care Act, or elsewhere, will pay a penalty of 2.5 percent of their annual income or $695 per adult, whichever is higher.
© Copyright IBTimes 2023. All rights reserved.