Obamacare Isn't 'Dead' Yet, Record-Breaking Number Of People Sign Up Before Deadline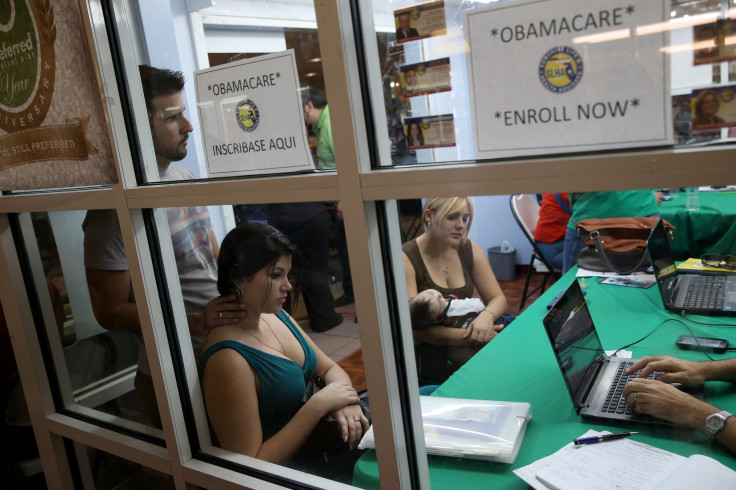 According to the latest reports, a record number of people in the U.S. have signed up for Obamacare or the Affordable Care Act (ACA) after it was announced that enrollments for the 2018 healthcare plan were open.
Regardless of the initial confusion among people who thought Obamacare was no longer functional, what with President Donald Trump planning to bury it at every opportunity that he gets, people are starting to register for ACA. The sudden spike in traffic to the site where one can register for Obamacare was noticed after Nov. 1, the day former President Barack Obama posted the following tweet on social media:
According to the New York Daily News, close to 1 million visitors browsed the site on Nov.1, compared to 750,000 who visited the site on Nov. 1, 2016.
Not only that, more than 200,000 have already enrolled for the plan, which is double the number of people who signed up for it a year ago.
One of the reasons for such an unprecedented surge in the number of people signing up for Obamacare could be because its enrollments for the year 2018 close Dec 15. That gives people a narrow 40-day window to sign up for ACA, since enrollments are closed on Sundays and one also has to account for the Thanksgiving holidays.
"The first few days of Open Enrollment for the Federal Health Insurance Exchange went smoothly," a spokesperson for the Centers for Medicare and Medicaid Services said, the Hill reported. "The website performed optimally and consumers easily accessed enrollment tools to compare plans and prices."
The surge in Obamacare registration happened despite the prediction by Standard & Poor last week that enrollment could drop by as much as 1.6 million from last year's 12.2 million signups, due to the current administration's efforts to dismantle ACA. However, Trump's multiple efforts to "repeal and replace" Obamacare has so far been shot down by the Congress, giving people a slight ray of hope that ACA might not go extinct in the very near future.
Former Democratic candidate Mary Headrick, who sought election to the U.S. House to represent the 3rd Congressional District of Tennessee in 2014, has urged the people of her state to not give Obamacare a pass due to some pre-conceived negative notions promoted by people on the other side of the political aisle.
"Don't ignore the deadline if you are uninsured," Headrick wrote on local news outlet Knox News. "Many applicants are pleasantly surprised by the affordability after tax credits… If people fail to have health insurance coverage, then they may be charged a penalty of 2.5 percent of their income or $695 per uninsured person, a penalty collected through the IRS."
There are three ways in which people can apply for Obamacare. People can either visit the site healthcare.gov to self-enroll or pick up the phone and call 1-800-318-2596 (TTY: 1-855-889-4325), which is open 24 hours in a day. If people require further information regarding the process of enrollment or more details about the healthcare offered under the plan, they can call toll free 844-644-5443 with their queries.
© Copyright IBTimes 2023. All rights reserved.