Obdulia Sanchez, California Teen Accused Of Driving Drunk, Livestreaming Video Of Crash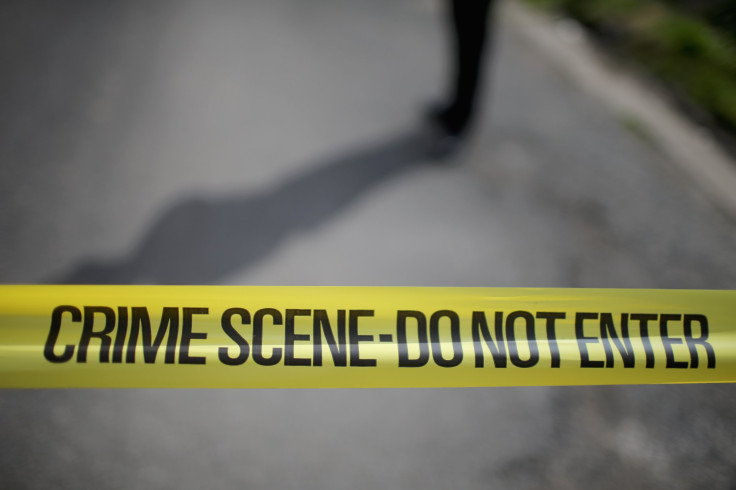 UPDATE: 10:30 p.m. EDT, Monday — Father of the 18-year-old California girl, who was arrested after being accused of driving under influence and livestreaming a fatal accident that killed her sister, opened up Monday and told ABC affiliate KFSN, "I don't know how to feel. My one daughter killed my other daughter."
Original Story:
An 18-year-old woman named Obdulia Sanchez from Stockton, California, was arrested after being accused of driving under the influence (DUI) during a deadly crash Friday, which killed her 14-year-old sister and severely injured another teenager, California Highway Patrol (CHP) officials said Sunday. Sanchez was also alleged to have livestreamed the video of the crash on Instagram, which showed her beside the dead victim.
CHP said two minors were seated in the back and were not wearing seatbelts. One of the victims was identified as Sanchez's 14-year old sister named Jacqueline Sanchez who was killed in the crash which took place near Henry Miller Road and Highway 165 in California.
"She was in the back seat of the vehicle and allegedly unseat-belted, and upon the vehicle rolling over, it ejected her and killed her," Merced County Sheriff Vern Warnke told ABC13 News.
Read: Venus Williams Files For Emergency Court Order Following Fatal Car Crash
The graphic video was posted on Instagram and was deleted hours later. Mary Hernandez of Stockton told Buzzfeed News she had recorded the livestream as it could be deleted soon. Hernandez said she and Obdulia had a mutual friend and that she recorded the footage as soon as she heard of it.
"So many people kept saying 'what video I wanna see it,'" so she posted the recording on her Facebook page because at first she "couldn't believe it was real."
"At first I was skeptical but the more people reached out to me than her cousin confirmed it was her," she said. "It's just so insane to believe that happened to girls from my city. It is for sure an eye opener, I see people on their phones on social media all the time."
"I think this video can get a lot of people to think twice about using their phones while driving now," she added. Her post was soon deleted from Facebook, however, the disturbing video kept circulating on social media platforms. (Disclaimer: Link contains graphic video of crash)
In the video, Obdulia is seen recording herself before the crash, singing along to music and moving the camera that also shows two young teens in the backseat. She is then seen turning the camera from herself to the empty road and suddenly camera goes blurry and red when the car crashes. The sound of metal scratching can also be heard in the background. CHP said Obdulia was driving under influence and thus rolled her car over and struck a barbed wire fence.
According to Fox 40, Sanchez can be allegedly heard saying in the video, "Jacqueline, please wake up. I f------ killed my sister, OK? I know I'm going to jail for life."
She also allegedly said, "I love my sister… this is the last thing I thought was going to happen to us. I killed my sister, but I don't care. I'm sorry baby. I'm a hold it down."
Read: Germany Bus Crash Injures At Least 30 People: What We Know So Far
Family members confirmed the video was shot by Obdulia Sanchez. She was taken to the Merced County Jail and charged with vehicular manslaughter while driving under influence. Jacqueline's family has set up a GoFundMe page for raising funds for her funeral.
"The family Estrada is raising money for the loss of our fellow member… Jacqueline Sanchez Estrada. We would love if anyone could contribute to the cost of the funeral and services," the page reads.
© Copyright IBTimes 2023. All rights reserved.
FOLLOW MORE IBT NEWS ON THE BELOW CHANNELS