Officials Find Body Of Man Who Jumped Overboard From Carnival Cruise Ship
Officials have found the body of a man who jumped overboard from the Carnival Horizon cruise ship on Wednesday night.
The man, who has not yet been publicly identified, jumped from the cruise ship's Deck 11 at approximately 7 p.m. ET, prompting an immediate search and rescue operation, a Carnival (CCL) spokesperson told WTVJ, an NBC affiliate out of Miramar, Florida.
According to the Miami Herald, the body was found late Wednesday night. The cruise line told the news outlet the U.S. Coast Guide was notified of the incident and assisted in the search.
Carnival said that support was being provided to the man's wife, who was also aboard the ship. There was no immediate word about what prompted the man to jump overboard.
David Custer, a passenger onboard the ship and reporter for WNEM in Saginaw, Michigan, told USA Today about hearing the announcement that the man had jumped off the cruise ship.
"Our hearts sank when we heard the initial announcement," he said. "We were at dinner and everyone ran to the closest windows. The cruise director made an announcement to confirm a man went overboard and asked anyone who may see someone in the water to immediately report it."
The Carnival Horizon ship had departed Grand Turk, Turks and Caicos, two hours prior to the incident at about 5 p.m. ET. The six-day sailing is expected to return to Miami on Saturday.
The Coast Guard has since cleared the ship to continue its voyage, with its next stop slated for the Mexican resort of Cozumel on Thursday, according to USA Today.
As of Thursday premarket hours, shares of Carnival were trading at $18.93, down 40 cents, or 2.07%.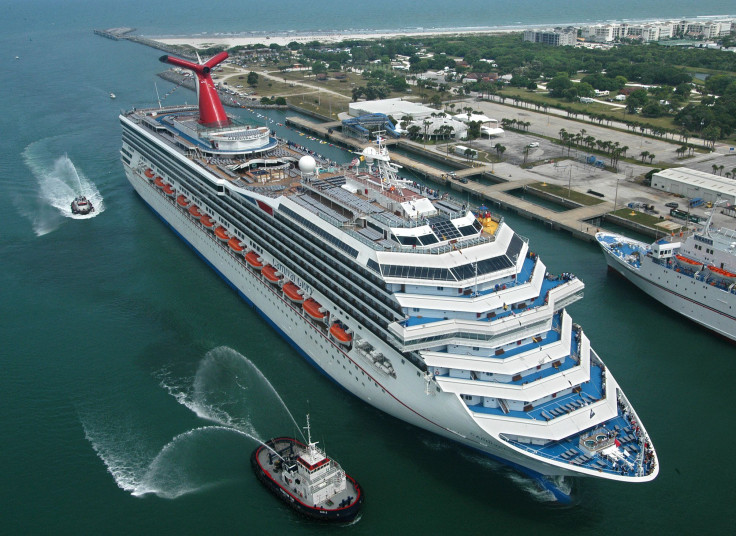 © Copyright IBTimes 2023. All rights reserved.