Ohio AG Dave Yost Says No Evidence Of 10-Year-Old Rape Victim Seeking Abortion
KEY POINTS
A 10-year-old Ohio rape victim's failed abortion request made global headlines
Ohio's AG Dave Yost said his office has no record of this case
He has questioned the veracity of the report, which originally mentioned the case
Ohio's Attorney General Dave Yost said he has seen no evidence of a 10-year-old rape victim traveling from the Buckeye State to Indiana for an abortion.
In a White House speech last week, President Joe Biden cited the case, which was originally reported by the Indianapolis Star. Yost has raised questions about the accuracy of the said report, according to realclearpolitics.com.
"We work closely with the decentralized law-enforcement system in Ohio, but we have regular contact with prosecutors and local police and sheriffs. Not a whisper anywhere," he said Monday night on Fox channel's show "Jesse Waters Primetime."
Yost said his office has no record of the crime stated in the report. "Something that may be even more telling: My office runs the crime lab," Yost said further, adding his office received no requests for DNA analysis.
"Any case like this, you're going to have a rape kit, you're going to have biological evidence, and you'd be looking for DNA analysis, which we do most of the DNA analysis in Ohio. There is no case request for an analysis that looks anything like this," Yost added.
The Indianapolis Star's story went viral and garnered global eyeballs after Biden mentioned it during the speech. The POTUS made the speech after signing an executive order expanding abortion access. He lambasted Ohio's "Heartbeat Bill" which restricts abortion after a fetal heartbeat is detected at six weeks.
Biden said a 10-year-old girl shouldn't be forced to "give birth to a rapist's child." He added, "This isn't some imagined horror. It's already happening. Just last week, it was reported that a 10-year-old girl was a rape victim in Ohio — 10 years old — and she was forced to have to travel out of the state to Indiana to seek to terminate the pregnancy and maybe save her life."
The publication cited Dr. Caitlin Bernard, a pro-choice advocate from Indiana, as a source in the report. It said that Bernard had received the abortion request, three days after Roe v. Wade was overturned.
The procedure, however, is still legal in Indiana, and Bernard expressed concern that it might not be the case anymore after state reps convene to review abortion laws in late July.
Several fact-checking websites have been unable to corroborate the report. The White House too didn't comment on its veracity.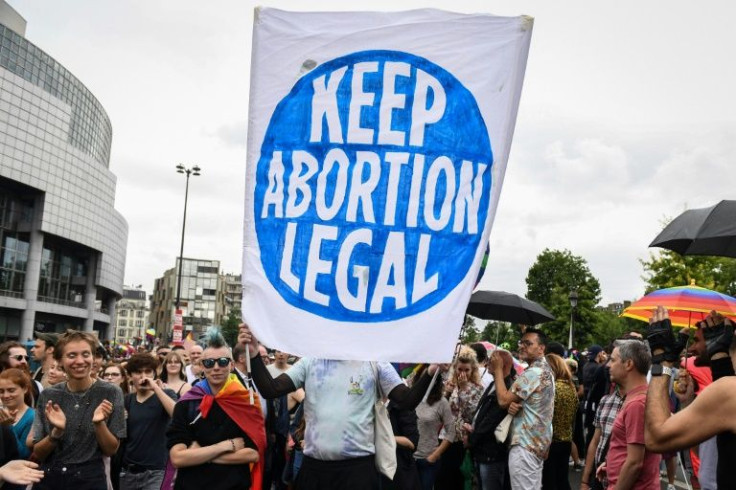 © Copyright IBTimes 2023. All rights reserved.