Ohio Denies Abortion Rights To 10-Year-Old Rape Victim
KEY POINTS
All abortions past six weeks are banned in Ohio
The girl headed to Indiana where abortions past six weeks are still legal
Indiana General Assembly members are expected to meet later this month to restrict abortion access
A 10-year-old girl has been denied abortion in Ohio, prompting her to seek medical assistance in Indiana.
The request to terminate the pregnancy was made on June 27, three days after the Supreme Court overturned Roe v. Wade, the 1973 case which struck out laws criminalizing abortions.
A six-week abortion ban that was previously blocked in the Buckeye state was made legal after the SCOTUS' ruling on June 24. The girl, who was six weeks and three days pregnant, headed to Indiana where the procedure is still legal, according to an Indianapolis Star report.
Ohio's Supreme Court denied the request for an emergency stay on the abortion ban, just two days after it was filed. "This cause originated in this court on the filing of a complaint for a writ of mandamus. Upon consideration of relators' motion for an emergency stay, it ordered by the court that the motion is denied," read the order signed by Chief Justice Maureen O'Connor.
Indiana doctors have reported a spike in abortion requests from out-of-state patients. However, the option might no longer be available after July 25 when members of the Indiana General Assembly will discuss changes in abortion laws.
State legislators are expected to "take action to further protect life and support new and expectant mothers," read a statement by Erin Wittern, spokesperson for the Indiana House Republicans. Indiana Democrats have issued strong pushback against plans to restrict abortion access.
"The Indiana GOP are scared because they've seen the protests and have heard from Hoosier women," read a statement by Lauren Ganapini, Executive Director of the Indiana Democratic Party. "They are waiting for the dust to settle before they push their extreme agenda that includes a total ban on abortions -- even in cases of rape and incest."
The statement further read, "Only 17% of Hoosiers support this extreme policy, and Democrats are ready to hold them accountable for trying to throw Indiana back to the 1950s."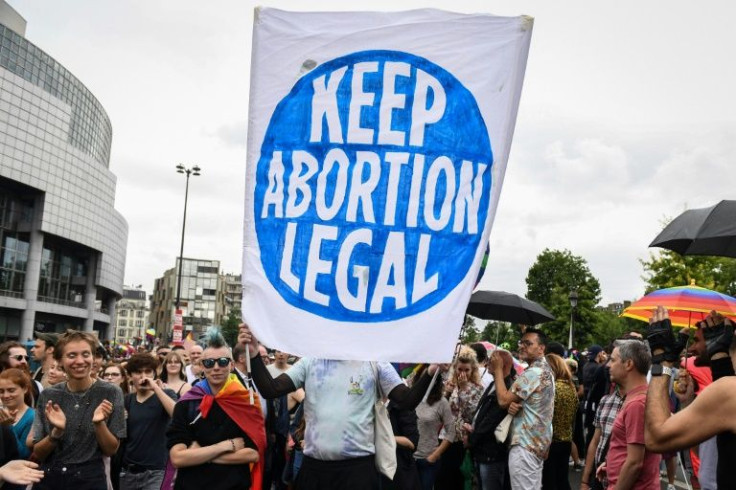 © Copyright IBTimes 2023. All rights reserved.