Ohio Jail Eyeing Possible Release Of Hundreds Of Inmates Due To COVID-19
KEY POINTS
Ohio county jail is studying cases to determine which inmates can be released or transferred
These inmates all have a plea bargain pending at the county court
Their release or transfer is to prevent the jail from being too overcrowded
A county jail in Ohio is studying the possible release of hundreds of inmates, citing spacing concerns and the possibility of a COVID-19 contagion. Judges in Cuyahoga County, near Cleveland, had held special hearings Saturday morning to settle pending cases.
These cases, most of them with plea deals, may send inmates back to prison, release them into the public, or pace them under house arrest, per Fox News. Administrative judge Brendan Sheehan said that the questions of COVID-19 infecting the inmates were a "matter of when not if." He explained the jails' further goal, which is to protect the inmates.
Jail director Julia Bruner coordinated with Metro Health to get a list of 325 inmates. Most of these were deemed at serious risk of illness. As the coronavirus severely attacks those at an advanced age, they were deemed most at risk from this disease.
Most of these inmates included older ones with a history of respiratory issues and chronic illnesses. They are also low-level offenders, most of which are expected to be released following the Saturday hearings. Their cases will be transferred over to the state's Department of Corrections, which will allow more space for separation, making it possible for them to be safe from contracting the virus.
According to 19 News, the Saturday hearings were a rare occurrence for the Cuyahoga County court. Of the dozens of cases that were heard during the session, 28 inmates were released as a result of the proceedings, judge Sheehan confirmed.
Other defendants that day had their plea deals met or were sentenced. If their plea bargains were met, a court-supervised treatment program or probation awaited them. A jail term at a state correctional facility awaited those who were sentenced as a way of removing them from possibly contracting COVID-19 from a crowded cell.
The judge, clearly looking forward to keeping inmates safe, said that he hoped to release up to 300 low-level offenders. The Cuyahoga County jail population currently houses up to 1,900 inmates, according to the administrative judge.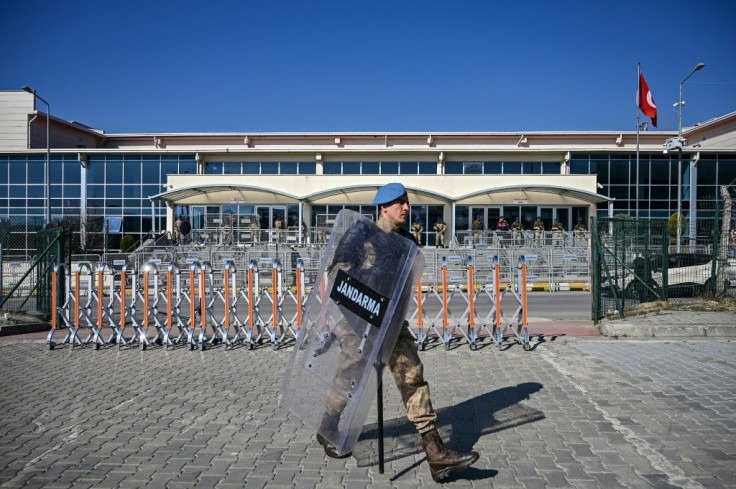 © Copyright IBTimes 2023. All rights reserved.