Ohio Opioid Epidemic: 13-Year-Old Boy Dies Of Heroin Overdose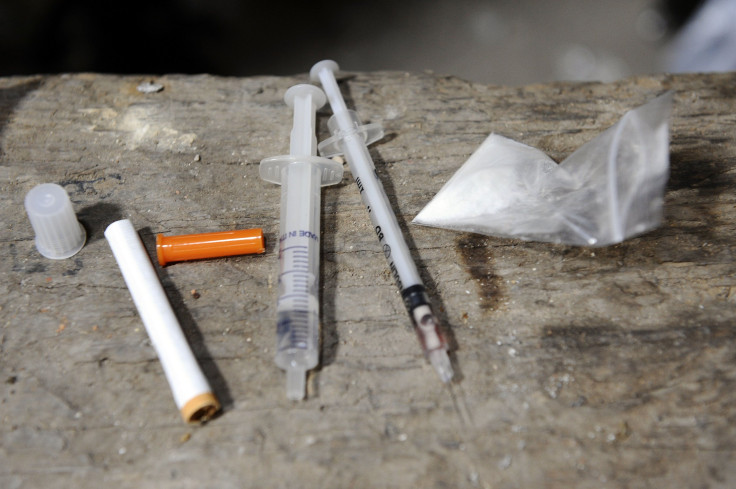 A 13-year-old boy in Ohio died of a suspected heroin overdose, authorities said Tuesday. Nathan Wylie died Saturday at a local hospital after being found unresponsive March 28. Police said they believed he had accessed his father's drugs and were waiting on a toxicology report and witness interviews to discern exactly how it happened.
His father, 40-year-old Robert Wylie, who was in jail previously on a drug-related charge, was arrested on suspicion of child endangerment and remained in jail for a December arrest for drug possession.
Read: Teens And Toddlers Poisoned By Prescription Opioids On The Rise
Ohio's rampant opioid problem has led to the deaths of thousands. The state saw a 366 percent increase in drug overdose deaths from 2000 to 2012, according to a press release the governor's office released in 2014. In 2012 alone, there were at least 1,914 unintentional drug overdose deaths.
The state also leads the country in deaths from heroin, a specific type of opioid: one in nine heroin deaths in the U.S. occurs in Ohio, according to the Columbus Dispatch.
Pharmacies in Ohio began stocking naloxone, a lifesaving medication that can reverse opioid overdoses, in 2015 after Gov. John Kasich signed an executive order permitting facilities to give the drug without a prescription. The potentially lifesaving drug is now available in most pharmacies throughout the state.
Read: Heroin Overdoses Kill Six People In Philadelphia In A Single Night
Ohio is not alone in its struggle with opioid addiction—the crisis has been on the rise throughout the U.S and child deaths like Wiley's occur devastatingly often. From 1992 to 2010, the number of children hospitalized for opioid poisoning doubled, according to an October report published in the Journal of the American Medical Association.
"It's exposure. Opioids are everywhere now," Julie Gaither, a post-doctoral fellow at the Yale School of Public Health and the study's lead author, told the Kaiser Family Foundation. "Enough opioids are prescribed every year to put a bottle of painkillers in every household. They're everywhere, and kids are getting to them."
© Copyright IBTimes 2023. All rights reserved.