Ohio Police Officer Mistakenly Stun Guns Partner In Profanity-Filled Video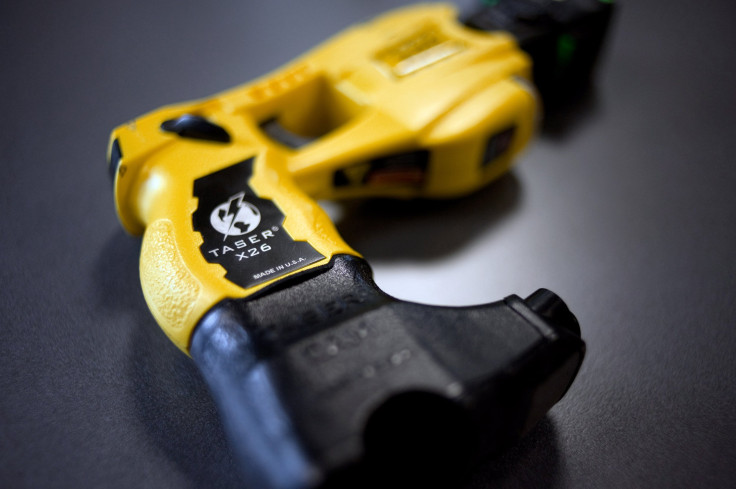 A Riverside, Ohio, police officer accidentally shot his partner on Thanksgiving Day with a taser, according to reports. Two officers from the Riverside Police Department had attempted to arrest a seemingly uncooperative man when one cop pulls out his taser to use it on the arrestee, but he mistakenly deployed it on his colleague.
Video footage of the incident emerged online after it was filmed on one of the officer's body camera. The Ohio officers were responding to a call regarding an apparent domestic violence occurrence.
The man that was suspected of engaging in domestic violence is said to have resisted arrest. This led one officer to utilize his stun gun as the other attempted to detain the man. As the officer struck his partner with the stun gun, he appeared to have hit his head on the street as he rolled over. The affected officer briefly laid on his stomach as he partially lifted himself above the ground to watch his coworker handcuff the arrestee.
"You got me," the officer says as he falls to the ground after blurting out a string of expletives. His partner responded, "Sorry Nick," as he proceeded to apprehend the suspect.
The tasered officer was reportedly hospitalized shortly after the incident occurred. He did not suffer any severe injuries and is expected to make a full recovery.
The 22-year-old suspect received charges for impeding official business, resisting arrest and for the failure to divulge personal information, the Associated Press reported. Court records show that the man has pleaded not guilty to all charges.
The officer who mistakenly deployed the taser is being handled with internally, according to NBC affiliate WLIX.
Tasers, a weapon that fires electrodes, are meant to be used to be used by law enforcement to incapacitate suspects. While they are considered to be a safe way to handle unruly potential arrestees, research has shown that weapon can be deadly.
A report published in the British Medical Journal in 2015 suggests that being struck with a stun gun could elicit fatal cardiac incidents. Previous research on tasers' effect on the heart hasn't been thoroughly examined, but the report highlights an occurrence with a 17-year-old boy that died from ventricular fibrillation after being struck with a taser for 37 seconds.
Other health implications that can emerge from being tasered like seizures and joint injuries are more commonly known.
"Known health risks include eye injuries, tonic-clonic seizures in healthy people, seizures in people with epilepsy, pneumothorax, skin burns, and muscle, joint, and tendon injuries," the study reads. "The most dangerous risk is [a] head injury from uncontrolled falls, which has led to deaths. Tasers have been shown to produce a short-lived decline in cognitive function, which resolves within an hour."
More than 1,000 individuals have suffered a fatal injury after being tasered by a police officer in the U.S.
© Copyright IBTimes 2023. All rights reserved.