Oil prices to squeeze 2011 airline profits: IATA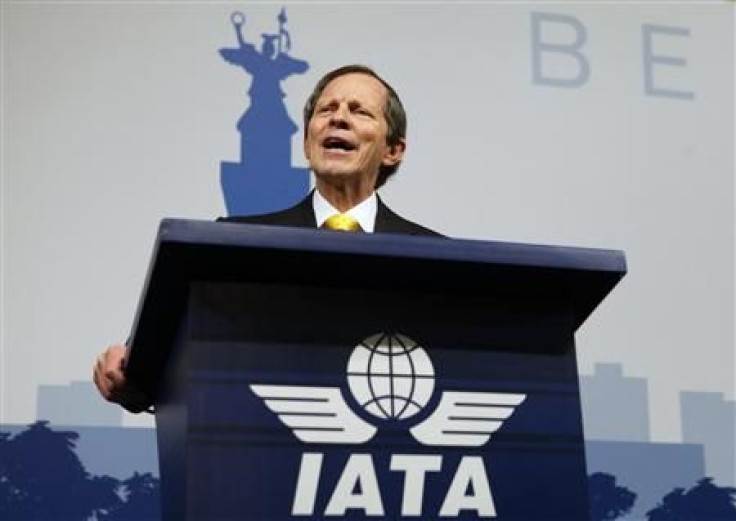 The International Air Transport Association (IATA) slashed its forecast for airline industry profits in 2011, citing the recent surge in oil and jet kerosene prices. The association warned of substantial deterioration in profits if rising energy costs significantly weakens economic growth.
IATA cut its full-year profit outlook to $8.6 billion from $9.1 billion it projected earlier. The industry earned $16 billion in 2010. The group expects margins to shrink to 1.4 percent this year from 2.9 percent last year.
Clearly the risk to this outlook is that should economies weaken, under pressure from commodity prices and debt, airline profits could weaken much faster than we portray here, IATA said.
Political unrest in the Middle East has sent oil over $100 per barrel, significantly higher than the $84 per barrel that was the assumption in December, the industry group said. But even if geopolitical risk diminishes the upward revisions to the economic growth outlook justify the upward revisions in oil price forecasts for this year, it said.
The oil price situation this time is somewhat buffered by strong economies. But even a 1.5 percent fall in revenues could change the situation completely, said IATA chief executive Giovanni Bisignani in a speech. So we have an industry that stumbles from crisis to shock with the margins of a charity association.
The global economy is now forecast to grow by 3.1 percent this year - a full 0.5 percentage point better than predicted just three months ago. But higher revenues are not expected to be sufficient to prevent the rise in oil prices from causing profits to shrink by 46 percent from 2010 levels, IATA said.
Region-wise, IATA said Asia-Pacific carriers will have the biggest profit of $3.7 billion, down substantially from $7.6 billion last year.
North American carriers are expected to deliver $3.2 billion profit, down from the $4.7 billion. Tight supply and demand conditions resulting from very early cuts in capacity are seeing better conditions from yields than in other regions. So North America is proving more resilient to fuel price rises.
Political turmoil will hit the Middle East carriers that will see their profit fall to $700 million from $1.1 billion. Egypt, Libya and Tunisia are about 20 percent of the region's international traffic, IATA said.
The group, however, revised its forecasts upwards to 5.6 percent rise in the passenger business and 6.1 percent growth on the cargo side.
© Copyright IBTimes 2023. All rights reserved.