O.J. Simpson Case: Facts About Nicole Brown Simpson's Death, The Murder Trial Before 'American Crime Story'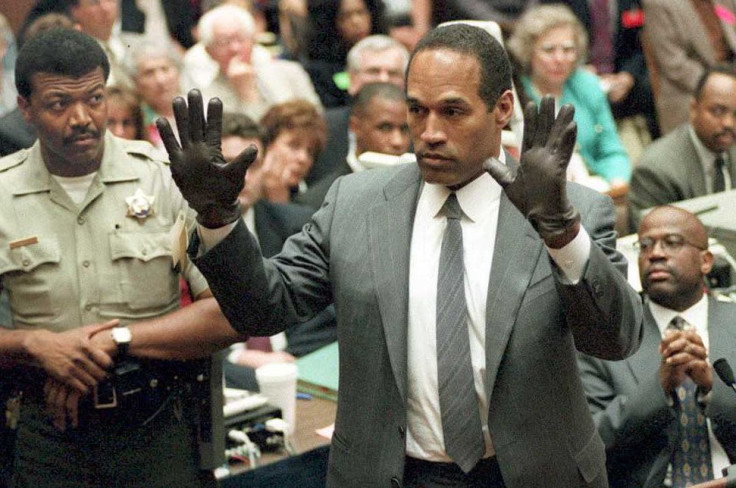 Many still remember O.J. Simpson's murder case, but the "trial of the century" is about to make headlines once again. The true life story will play out on screen during FX's brand new miniseries, "The People v. O.J. Simpson: American Crime Story," which premieres at 10 p.m. EST on Tuesday, Feb. 2.
Show creators Scott Alexander and Larry Karaszewski have teamed up with "American Horror Story" executive producers Ryan Murphy and Brad Falchuk for the 10-episode anthology. The series will follow Jeffrey Toobin's 1996 book, "The Run of His Life," which focuses on the 1994 to 1995 murder trial of O.J. Simpson. The famed football player was accused of murdering his ex-wife, Nicole Brown Simpson, and waiter Ronald Goldman in June 1994.
The new series stars Cuba Gooding Jr. as O.J. Simpson, Sarah Paulson as prosecutor Marcia Clark, John Travolta as defense attorney Robert Shapiro, David Schwimmer as defense attorney Robert Kardashian, and Courtney B. Vance as defense attorney Johnnie Cohran.
Before watching the drama play out on screen during "The People v. O.J. Simpson: American Crime Story," check out facts from the case:
O.J. Simpson's Marriage – O.J. Simpson and Nicole Brown got married on Feb. 2, 1985 and had two children together, Sydney and Justin. Their marriage was plagued by reports of abuse. The prosecution received testimonies from former family and friends of Nicole who confirmed seeing bruises on her body on several occasions. Simpson also reportedly cheated on his wife. Nicole filed for divorce on Feb. 25, 1992. She cited "irreconcilable differences."
The Car Chase – The infamous car chase happened on June 17, 1994 at approximately 6:45 p.m. Simpson went missing shortly after being charged with the murder of his ex-wife and Goldman. Police were able to identify Simpson in a white Ford Bronco. According to CNN, Simpson was in the backseat and reportedly had a gun. The vehicle was being driven by Al Cowlings, Simpson's best friend and former teammate.
The Suicide Note – Despite maintaining his innocence in the death of Nicole, Simpson left what appeared to be a suicide note on the day that the car chase took place. Kardashian read it to the media. Click HERE to read the full suicide note.
The Deaths Of Nicole Brown Simpson And Ronald Goldman – County coroner Dr. Lakshmanan Sathyavagiswaran presented his findings during the trial. His theory was that Nicole was knocked unconscious before getting stabbed in the neck. An article in USA Today laid out further details, revealing that Goldman was attacked second and was stabbed in the head, heart and lung after having his throat slashed twice.
The Glove – One of the biggest pieces of evidence in the trial was a bloody leather glove that belonged to Simpson. One glove was found at the scene of the murder, and the other was discovered at Simpson's home. Simpson was forced to try on the glove during the trial while wearing a latex glove. The prosecution wanted to prove that the glove fit, however that was not the outcome. Although he managed to get it on his hand, the glove was extremely snug. Cochran famously said the phrase, "If it doesn't fit, you must acquit."
Problems With Evidence – Mishandling of evidence by the police caused multiple problems for the prosecution. According to Police One, a crime lab didn't notice blood on a pair of socks confiscated from Simpson's home until nearly two months after the crime. Other evidence was "improperly" packaged, and reportedly left in a "overheated van on a summer day." The initial coroner also failed to examine the contents of Nicole Brown Simpson's stomach, which the defense argued could have revealed a different time frame for the murder. There were also suggestions that police planted evidence using blood that they drew from Simpson the day after the murders took place.
The Verdict – The murders happened on June 13, 1994 and Simpson was charged with two counts of murder on June 17. On July 8 it was determined that Simpson would be put on trial. On Oct. 3, 1995, the jury found Simpson to be not guilty. A full timeline of events is available HERE.
"If I Did It" – Simpson later wrote a "hypothetical" book titled "If I Did It." The book was going to be published in 2006, however the publisher recalled it after outrage. Newsweek was able to obtain a copy of a chapter in 2007 and reported that it was a "seeming confession in Simpson's own voice."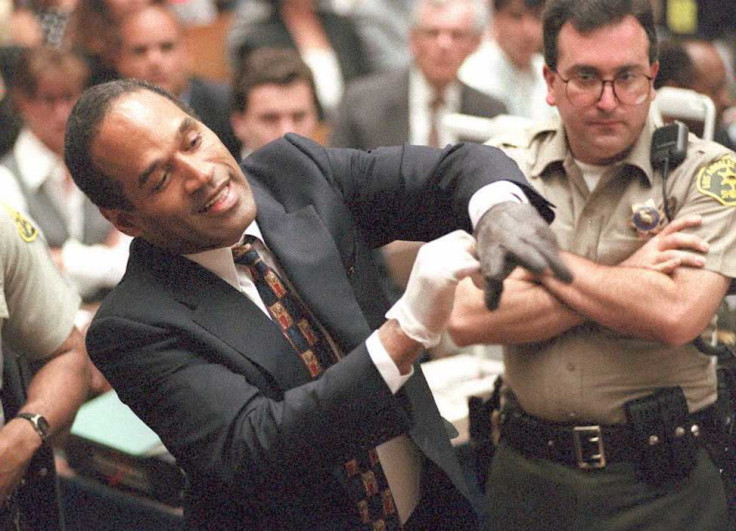 © Copyright IBTimes 2023. All rights reserved.