'American Crime Story' Spoilers: FX Series Releases Photos Of 'The People v. OJ Simpson' Premiere Episode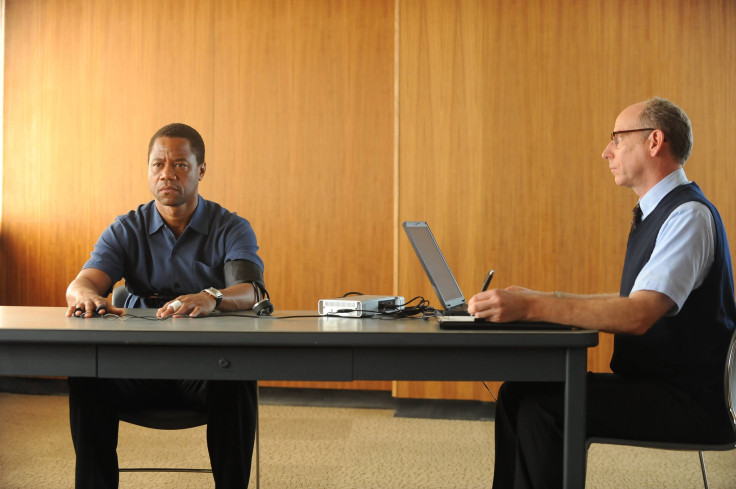 "You saw the Bronco, but you weren't in the Bronco," one of the promos for FX's upcoming miniseries, "The People vs. O.J. Simpson: American Crime Story," teases. The tagline refers to the infamous 1994 car chase leading to the arrest of NFL player O.J. Simpson on charges that he murdered his ex-wife, Nicole Brown Simpson, but fans can see more than just Simpson's Bronco in the first photos released from the premiere of FX's new anthology series. A new set of pictures from the show's debut gives viewers a behind the scenes look at Simpson, played by Oscar-winning actor Cuba Gooding Jr., during his infamous 1995 murder trial and the teams of lawyers that argued in the nearly year-long ordeal chronicled in the series.
The first photo, seen above, shows Simpson being administered a polygraph test before the trial. The shot is the first episodic photo of Gooding Jr. as Simpson FX has released. A promo for the series gives fans a more in depth look at the tense scene, in which an examiner asks Simpson if "the person who murdered Nicole Brown Simpson is in this room."
Watch the promo for "The People vs. O.J. Simpson: American Crime Story" below:
Additional photos show the team of lawyers, on both sides, who fought over Simpson's alleged guilt. In one (shown below), a very confident looking Robert Shapiro (John Travolta) talks with a rather worried looking Robert Kardashian (David Schwimmer). Kardashian -- yes, that Kardashian -- has reason to look worried. The lawyer was a long time friend of Simpson and took the case very personally.
"He's my friend, I don't turn my back on people," Kardashian argues in the series trailer.
"You're turning your back on Nicole," his wife retorts.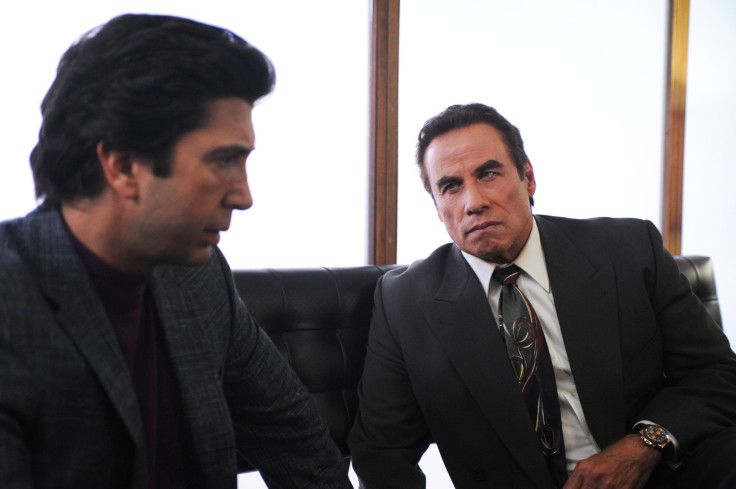 On the other side of the aisle, Marcia Clarke (Sarah Paulson), the lead prosecutor in the case, is stressed out. A photo from the premiere (shown below) reveals the attorney looking more than a little worn out by the "trial of the century."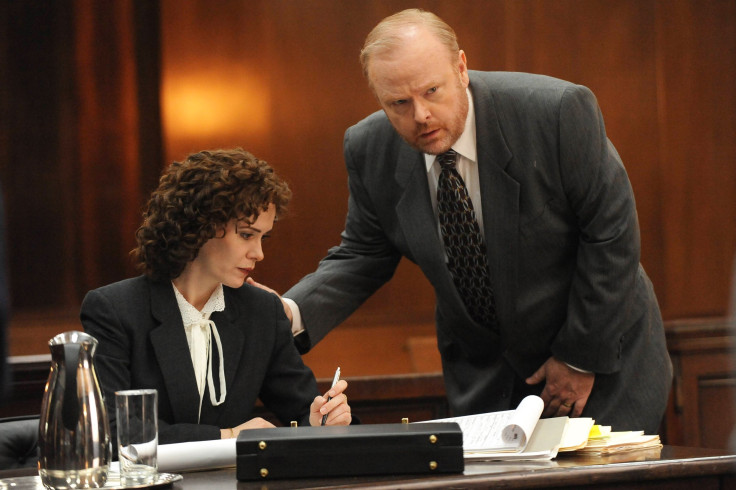 Yet another promo for the series explores the source of Clarke's stress.
"I'm not a public personality. This isn't what I do," Clarke cries. "Those other guys, they are flashy hot shots. They are used to it."
Watch the promo for "The People vs. O.J. Simpson below:
Viewers already know the outcome of the controversial, high profile trial. However, they will soon get an inside look. "The People vs. O.J. Simpson: American Crime Story" premieres Tuesday, Feb. 2, on FX.
© Copyright IBTimes 2023. All rights reserved.