O.J. Simpson's Daughter And Son Photographed At Wedding For Nicole Brown Family Member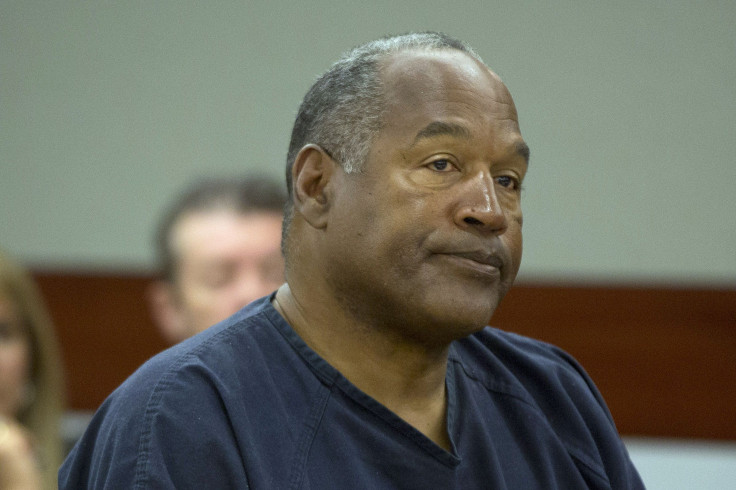 It's been over 20 years since O.J. Simpson's murder trial, but the former football star and his family are back in the headlines due to "The People v. O.J. Simpson: American Crime Story."
The FX anthology, which premiered earlier this month, has sparked a renewed interest in Simpson and Nicole Brown's children – Sydney and Justin. The two were photographed over the weekend at a family member's wedding.
E! News obtained photos that were taken at the wedding of Sean Brown and "Laguna Beach" alum Casey Reinhardt. Brown is the cousin of Sydney, 30, and Justin, 27. The groom's mom is Denise Brown, the sister of the late Nicole Brown.
Eyewitnesses at the Newport Coast, California, nuptials on Saturday say that both Sydney and Justin were in good spirits.
"Justin was in a celebratory mood and having a good time," a source revealed to E! News.
Public appearances by Simpson and Brown's children are very rare. However, earlier this month paparazzi caught up with Sydney walking her dog outside of her St. Petersburg, Florida, home. According to the Daily Mail, Sydney was questioned about her father's trial playing out on "American Crime Story" but refused to comment on the series. Sydney was 8 years old at the time of her mother's murder, while Justin was 5 years old. It was briefly touched upon in the series premiere that the two kids were inside their mother's condo sleeping when she and friend Ronald Goldman were killed outside.
It's unclear how Sydney and Justin are handling the recent attention, but Khloé Kardashian recently spoke out about Simpson's children on her new FYI talk show, "Kocktails With Khloé." Both Kardashian's parents, Robert Kardashian and Kris Jenner, are characters on "The People v. O.J. Simpson." They were close friends of Simpson and Brown.
Although Kardashian admitted that she has not watched the series, she told viewers that she feels bad for Sydney and Justin.
"I'm like, how f—ked up that they … You'll never get over your mom being murdered, and now they have to be stalked with paparazzi again?"
As E! News previously reported, Sydney is a graduate of Boston University, where she obtained a BA in Sociology. Justin is a real estate agent based out of St. Petersburg, Florida.
© Copyright IBTimes 2023. All rights reserved.