'Okami HD' PS4, Xbox One Release Date Leaked; Coming To Switch After?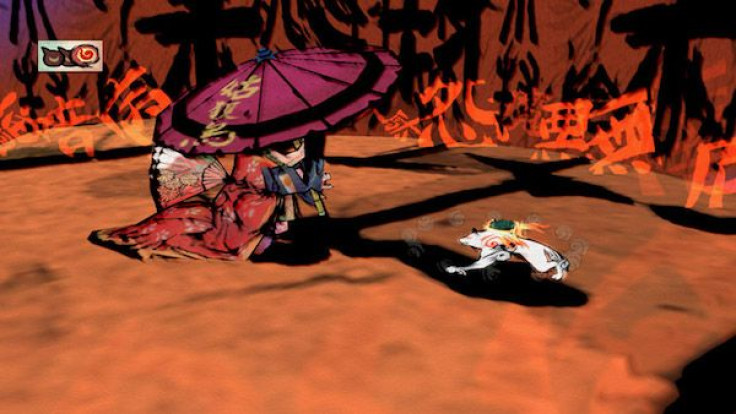 "Okami HD" is reportedly coming to the PS4 and Xbox One consoles later this year. Get more details below.
Looks like Capcom is bringing "Okami HD" to the PlayStation 4 and Xbox One gaming machines. There's even information on when can consumers expect the ports to arrive. Meanwhile, it's to early to tell if the action-adventure video game is also coming to the Nintendo Switch.
Leaked Release Date
Kotaku learned this week from two independent sources that "Okami HD" is indeed heading to the PS4 and Xbox One consoles. The sources reportedly claimed that the ports are scheduled to arrive later this year, specifically in December.
There's also leaked information on the exact release date of the PS4 and Xbox One versions of Clover Studio's game. Two European retail chains listed "Okami HD" for PS4 and Xbox One as slated for physical release on Dec. 12, 2017. It can be noted that the 2012 version for the PS3 did not become physically available in the west, and interested players were only able to purchase it as a digital download.
Unfortunately, Capcom is not responding to calls and emails for confirmation. So it's too early to tell if the game is indeed coming to the PS4 and Xbox One devices on the leaked release date.
"Okami HD" For Nintendo Switch
Nothing has been said about "Okami HD" for the Nintendo Switch, but the lack of data is now taken as a sign that the game may not have a Switch port. Still, many are hoping for the Hideki Kamiya-designed game to launch on Nintendo's newest gaming console. For one thing, the touch screen and motion controls of the Switch would seem like the best controlling hardware for the game.
"Okami HD" Explained
"Okami HD" is apparently a high-definition remaster of the original "Okami" that was released for the PlayStation 2 in Japan and North America in 2006. Fresh from its release, the original game received significant acclaim due to its beautiful Japanese sumi-e paintings-inspired visuals and its Zelda-like gameplay, as per GameSpot.
Following its successful launch, "Okami" was ported to Nintendo's Wii in 2008. A prequel, entitled "Okamiden," was released for the Nintendo DS a year prior the remaster arrived.
"Okami" Storyline & Gameplay
"Okami" is a game that meshes several Japanese myths, folklore and legends, which explains its title that means "great god" or "wolf." It follows the adventure of Shinto sun goddess Amaterasu, who has taken the form of a white wolf, in saving the world.
In the game, Amaterasu is summoned to fight legendary monster Orochi, who has put a curse on the earth. The curse apparently destroyed everything leaving only a barren wasteland. Amaterasu has the ability to fix the problem, but she needs the 13 powers of the Celestial Brush. Hence, Amaterasu embarks on a journey to regain the powers with a fairy named Issun by her side.
Although Amaterasu's journey to regain her powers is linear, players will find themselves engaging in side quests and other activities along the way. There are also combats that are set in a ghostly virtual arena, and players need to win them to receive bonuses and money to buy weapons and healing goods. Know more details about the game by visiting its official website here.
© Copyright IBTimes 2023. All rights reserved.