Olathe Shooting Update: Americans Split on Immigration After Deadly Racism In Kansas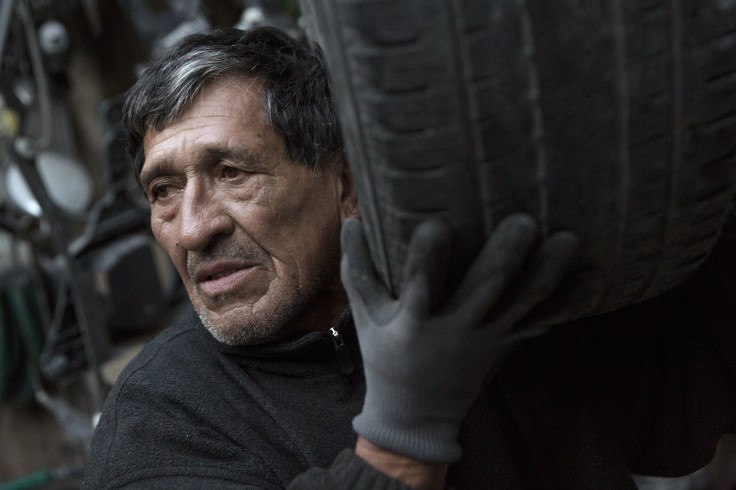 When it comes to immigration, Americans were equally divided: 43 percent of voters believe immigrants strengthen the country, while 43 percent don't. Those were the results of a Morning Consult/POLITICO poll released Tuesday morning, after nearly six weeks of President Donald Trump's presidency.
Much of the Trump administration's focus thus far has centered on who exactly was allowed in the U.S., including a now-overturned ban that would have restricted refugees and immigrants from seven majority-Muslim nations and an order that increased deportations of unauthorized immigrants in the U.S.
The poll also found:
About 25 percent of Americans believed highly skilled or college educated legal immigrants should not be allowed into the U.S.
Nearly half — 46 percent of voters — think undocumented immigrants should be provided a path to citizenship. In contrast, 38 believe they should be required to leave.
More voters trust Republicans than Democrats to handle immigration issues; 45 percent trust Republicans, and 36 percent trust Democrats.
When it comes to H1-B visas — nonimmigrant visas that allow companies to employ graduate-level workers — 45 percent of voters believed H1-B workers helped the U.S. economy. Only 22 percent thought the government should do away with the visas.
The poll was conducted from Friday to Sunday, only a few days after an apparently racist shooting in Kansas involving a white American man targeting two Indian engineers, killing one, after he mistook them to be Middle Eastern. The shooter, 51-year-old Adam Purinton, reportedly asked the Indian men about their visas and shouted, "Get out of my country!" before opening fire.
The FBI was investigating whether the shooting was a hate crime, but the incident has already been analyzed a consequence of rising xenophobia and mistrust of immigrants in the U.S. Trump has not spoken about the incident, despite calls for him to do so.
© Copyright IBTimes 2023. All rights reserved.