Old Foes Meet Again In Wimbledon Final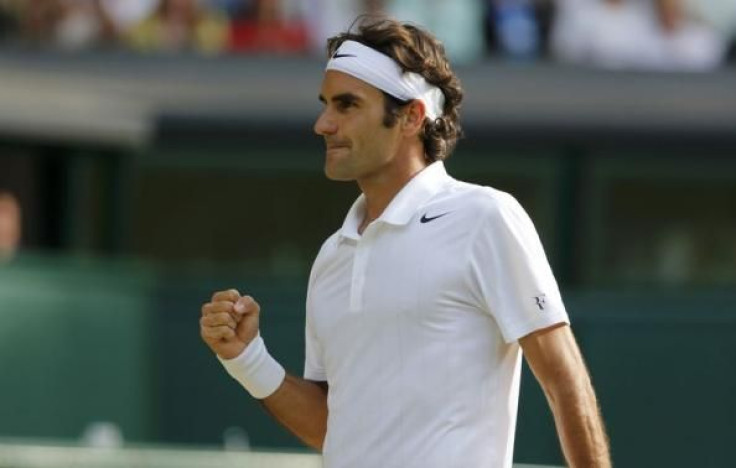 (Reuters) - Old rivalries will be renewed on and off the court in the men's Wimbledon final on Sunday when Roger Federer, bidding for a record eighth title, takes on top seed Novak Djokovic.
While two of the game's most recognizable figures meet on Center Court, their 'super coaches' will be pitted against each other once again in southwest London.
Former champions Boris Becker and Stefan Edberg were embroiled in one of the All England Club's fiercest rivalries from 1988 to 1990, competing in three successive finals with Edberg winning two of them.
Since then the pair have turned their attention to coaching with Djokovic and Becker joining forces in December last year and Federer and Edberg following suit.
"It's going really well," 17-times grand slam champion Federer said of his relationship with Swede Edberg. "My game's back where I hoped it would be from one year ago.
"Stefan is clearly a piece of the puzzle, so is my fitness coach, Severin (Luthi), and everybody around me. They make it possible for me to wake up every morning motivated, healthy, fit and eager to play."
The Swiss has not reached a grand slam final since clinching the Wimbledon title in 2012.
Serbian Djokovic won Wimbledon in 2011, and last captured a grand slam title at the Australian Open in 2013, but he has lost his last three major finals, including Wimbledon last year to Andy Murray.
Federer has an 18-16 advantage in matches against Djokovic but Sunday's showpiece will be only the second meeting the duo have contested on grass.
Federer won the previous battle in the semi-final en route to his seventh Wimbledon crown in 2012 and the 32-year-old also beat Djokovic in the 2007 U.S Open final - the only grand slam final the pair have contested.
"I must say I've enjoyed the matches against him," said Federer who will surpass Pete Sampras and William Renshaw as the only man with eight Wimbledon singles titles if he beats the Serb.
"We didn't come through the rankings together; I was established while he was coming up.
"But ever since he's won grand slams and became world No.1, it's been a cool rivalry, in my opinion."
Djokovic is itching to claim his seventh grand slam title.
"It's a good chance for me to try to win against him on his favorite surface, on his favorite court," said the 27-year-old who will play in his third All England Club final in four years.
"This is where he has had the most success in his career, winning many titles but I know that I can win.
"I should have won a few matches that I lost in finals of grand slams over the last couple of years.
"But it's an experience. It's a learning process. It's understanding, identifying where the problem is, pushing for it and working on it."
(Reporting By Michael Hann; editing by Clare Lovell)
© Copyright IBTimes 2023. All rights reserved.