Olympic Athlete Joe Jacobi Reunited With Gold Medal Thanks To Atlanta Girl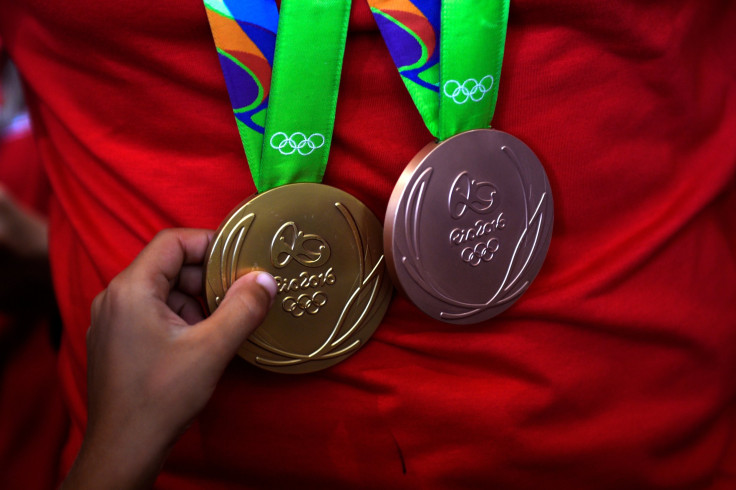 An Olympic champion has been reunited with his gold medal, all thanks to a 7-year-old girl from Atlanta. The girl, Chloe Smith, found the medal in a pile of rubbish.
Joe Jacobi participated in the 1992 Olympics in Barcelona where he won the gold medal in the men's canoe double slalom. The medal was stolen from him two months ago.
Thieves had broken into his car parked on Howell Mill Road in Atlanta. They stole his backpack that contained his laptop and the medal. The medal was attached to a five-color ribbon. Jacobi managed to take a picture of the thieves as they were escaping.
A family reportedly found the medal in a pile of trash weeks later, when out walking one day. The daughter who picked up the medal was asked to toss it back when it floated like a Frisbee. Her father, a sports collector, recognized the medal as an Olympic piece. The family tracked Jacobi down and returned the medal to the Olympian.
However, only a part of the medal was found and returned. The medal's silver metallic base is still missing.
Jacobi promised to visit Smith at her school to speak to her class about her good deed and delivered on his promise Monday.
He taught the first-graders at Woodson Park Academy about the Olympics and also praised Smith for doing the right thing.
"It's the idea of choosing to do the right thing, and so Chloe, I thank you for good character and doing the right thing. And to her parents and her family, I thank you guys," Jacobi reportedly said.
"I think sometimes we don't give a 7-year-old child enough credit for the choices they can make and the influence and power of one choice on an entire community," he said.
© Copyright IBTimes 2023. All rights reserved.