Olympic Medalist Gets Shoutout From BTS' RM After Doing 'Dynamite' Dance On Medal Stand
Winter Olympics silver medalist Kwak Yoon-gy had an epic BTS moment on the medal stand Wednesday that earned him a shoutout from no less than the famous septet's leader, RM.
The South Korean speedskater finished second and bagged a silver medal along with his team in the 5,000-meter men's relay. As supporters celebrated their victory, the athlete showcased his dance moves that won the hearts of spectators from all around the world, particularly BTS fans.
On the Olympic medal stand, the 32-year-old leader of the South Korean speedskating team burst into a short dance routine, which was from the boy band's hit song "Dynamite," before the rest of his team got on the platform.
His performance blew up online and caught the attention not only of fans but also of RM, who recorded the moment while watching it on a screen and posted it on his Instagram Story. Its caption was written in Korean, but according to Koreaboo, it translates to: "Mr. Yoon Gy, I watched your 'Dynamite' well."
A fan shared RM's post on Twitter, noting, "Both Yoongi and Namjoon are enjoying the Olympics _ The pink-haired short track athlete dancing 'Dynamite' is Kwak Yoon-gy. He is retiring from the sport at 32."
In the clip, one could see the athlete gamely showcasing his dance moves. Toward the end of the video, RM could be heard exclaiming, "Yeah!"
The Olympic medalist was hosting a livestream when he learned about RM's reaction to his brief performance. Upon seeing RM's Instagram Story, he rejoiced and said, "This is crazy. It's crazy. But guys, what I thought was a pity was that because I was wearing the tight training pants, the dance only ended up at this level. If I was dressed in more street-style pants…"
It's not the first time Kwak has showcased his dance moves at a sporting event. Nicknamed "Dancing King," the athlete also grooved to Brown Eyed Girls' "Abracadabra" during the victory ceremony of the men's relay at the 2010 Vancouver Olympic Winter Games, according to his Olympic bio page.
"Dynamite" is BTS' first all-English song, which has broken multiple records since its release in 2020. The track spent a total of 32 weeks on the Billboard 100 chart, where it occupied the No. 1 spot for three weeks.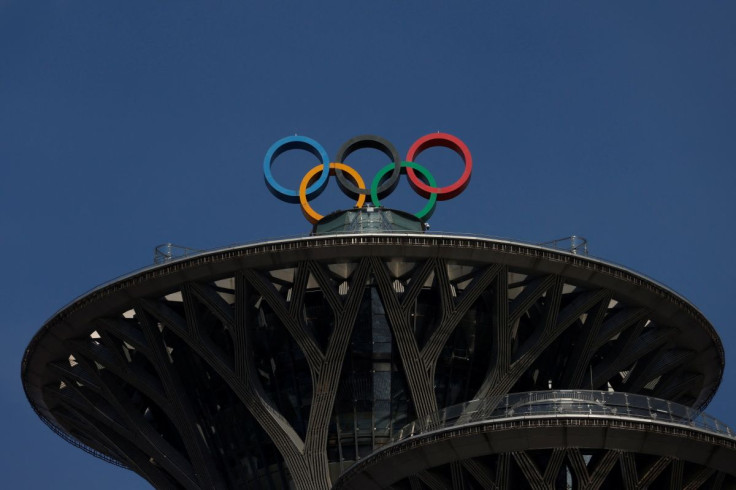 © Copyright IBTimes 2023. All rights reserved.