Omicron In US: New York Confirms 5 Cases Of New COVID-19 Variant Across State
KEY POINTS
One case was found in a Suffolk County resident who recently traveled to South Africa
Gov. Kathy Hochul said she does not plan to impose new lockdowns in response to the Omicron variant
Hochul also advised attendees of a recent anime convention to get tested for COVID-19
New York officials have confirmed five cases of the Omicron COVID-19 variant, Gov. Kathy Hochul announced Thursday.
At a news conference, Hochul provided basic details about the five patients infected with the Omicron variant. One case involved a 67-year-old woman in Suffolk County who had recently returned from a trip to South Africa and tested positive on Nov. 30. The patient, who received at least one dose of the COVID-19 vaccine, only had mild symptoms, CNBC reported.
The other cases of the Omicron variant involved two residents of Queens, one resident of Brooklyn and one who lives in the city of New York.
Hochul warned residents about the possible threat of the new variant, but clarified that she was not planning to impose any lockdowns in response to the cases. The Democratic governor also urged residents to get vaccinated against COVID-19.
"This is not cause for alarm," Hochul said at the news conference, adding: "It was foreseen ever since it was first reported in South Africa. The state government, in collaboration with our local governments, are prepared for this."
Hochul also advised New York residents who attended a recent anime convention in Manhattan to get tested for COVID-19 after an individual who was diagnosed with the Omicron variant in Minnesota said he had attended the conference.
The Anime NYC 2021 convention was held at the Javits Center in Midtown Manhattan between Nov. 18 and Nov. 22. It is estimated that over 53,000 people attended the event, according to The Verge.
Not much is currently known about the Omicron variant, which was first detected in South Africa in November. Health officials warned that the variant may be more transmissible than Delta, noting that it has some 50 mutations.
"The molecular profile of the kinds of mutations that you see [in Omicron] would suggest that it might be more transmissible and that it might elude some of the protection of vaccines," White House chief medical advisor, Dr. Anthony Fauci, told reporters Wednesday, as quoted by CNBC.
A study published by scientists in South Africa revealed that the variant could also have the ability to reinfect people who had recovered from COVID-19. The study has yet to be peer-reviewed.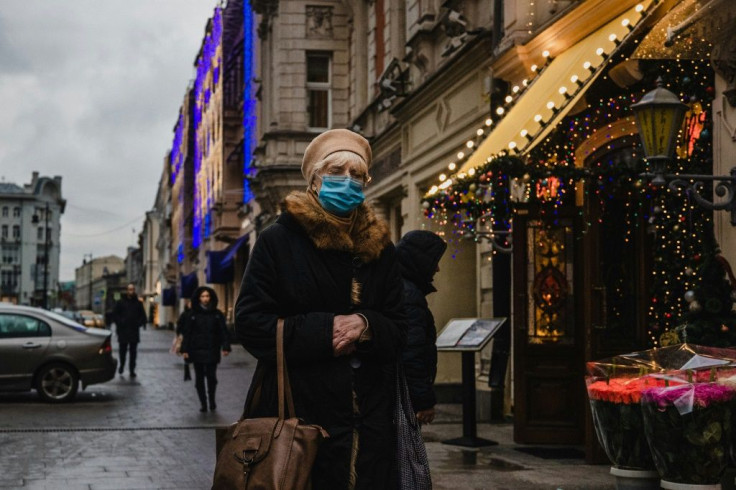 © Copyright IBTimes 2023. All rights reserved.