'One Piece' 1008 Spoilers Solved Enigma Behind Oden's Presence In Onigashima; Highly-Anticipated Bout Finally Happening
KEY POINTS
"One Piece" Chapter 1008 arrives on March 28
The upcoming chapter is titled "Atamayama Bandit Leader, Ashura Doji"
The manga will not have any break next week
"One Piece" Chapter 1008 finally offers an explanation on why Oden is in Onigashima, alive and in front of his vassals.
The "One Piece" fandom was initially surprised when the previous manga installment showed Kozuki Oden in the same room as the Red Scabbards. Fans came up with different theories, most of which belie that the former Daimyo of Kuri is alive. Apparently, "One Piece" Chapter 1008 uncovers the mystery surrounding this, thanks to the ever-reliable Korean insiders in the community.
Based on "One Piece" Chapter 1008 spoilers. Oden explains to the Red Scabbards that he was able to reach the future because of Toki's power. However, his vassals are not easily swayed by this simple explanation. Ashura Doji, the Atamayama Bandits leader, is one of them and to test if it is really Oden in front of them, he gives him a cut.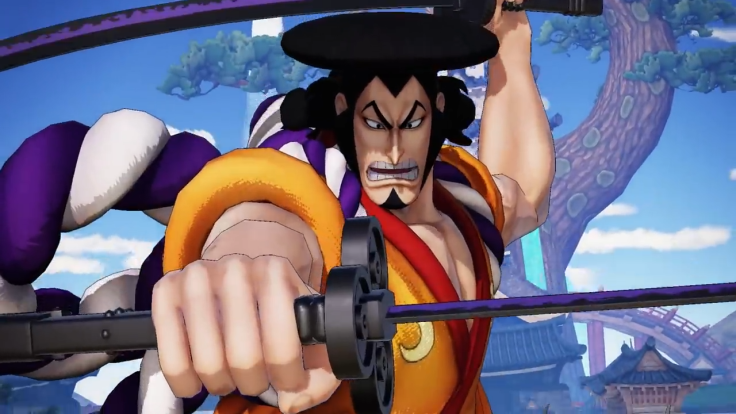 Surprisingly, Oden does not bleed, which explains that it is not the real one. Apparently, it is a painting made by Kanjuro, probably hoping to fool the scabbards and lure them to their death. While in the middle of this discovery, a bomb explodes, impacting both the false Oden and Ashura.
"One Piece" Chapter 1008 Spoilers also reveal that the highly anticipated bout between Jack the Drought and Oden's vassals is finally happening. Apparently, the Calamity clashes with Inuarashi while the rest of the gang leaves to look for Momonosuke. Unfortunately, the spoilers do not reveal other details about this fight.
It is interesting that while many fans are happy to see Oden alive, most of them fervently hope that the character shown in the previous manga installment was not the real Kozuki Oden. Just the confirmation that the former Daimyo of Kuri is alive would remarkably change the story. The new pirate era belongs to the Supernovas, to the Worst Generation.
Showing one of the formative and legendary pirates in action could steal the spotlight from the new breed of pirates. Oda made sure it would not happen when he purposefully removed Oden from the equation, killed Whitebeard, lose one of Shanks' arms and made Rayleigh Luffy's mentor.
© Copyright IBTimes 2023. All rights reserved.