One Piece 983 Spoilers Reveal Unexpected Plot Twist; Yamato Wants To Be Luffy's Nakama?
KEY POINTS
"One Piece" Chapter 983 might contain a plot twist is the latest spoilers is to go by
"One Piece" 983 will arrive on June 21 in Japan and June 22 in the U.S.
The latest set of spoilers reveal the possibility that Yamato might want to be Luffy's nakama
"One Piece" Chapter 983 is just around the corner since the manga will have no break this weekend. The previous chapter left fans craving for more action, but the upcoming release might introduce a plot twist in the current Wano Country Arc. If the new set of spoilers is to go by, it appears that Kaido's son would like to be with the captain of the Straw Hats Pirates.
The latest set of "One Piece" chapter 983 spoilers comes from Korean blogsite Naver. While many fans predict that Yamato, Kaido's son could be the Beast Pirates' secret weapon to victory against the Straw Hats Alliance, this is not the case. According to the spoilers, Luffy will run away from Ulti and Page One and Yamato was there waiting for him and will escape with him.
"One Piece" Chapter 983 spoilers also reveal that Yamato is wearing a Hannya mask. The possible explanation for this could be that he is trying to evade the Flying Six members tasked by his father to look for him. It is also possible that Yamato does not like his father and might have found friendship or maybe acceptance and warmth from Luffy.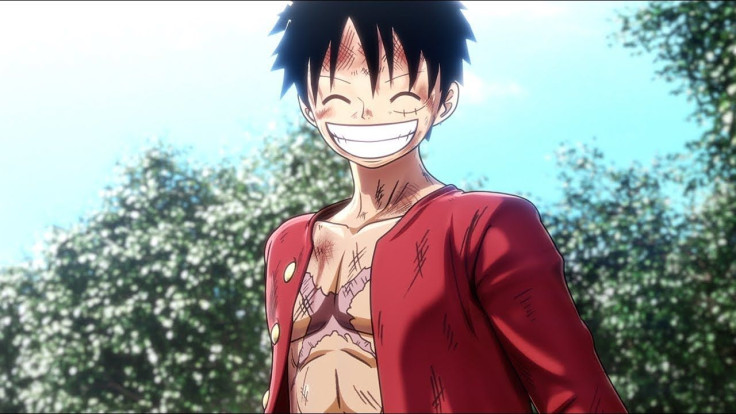 While the spoilers do not say that Luffy and Yamato are friends, it is highly likely that Kaido's son, like all other characters in the series, was attracted by Luffy's resolve. Another possible explanation for the spoilers is that Kaido's son is just trying to befriend Luffy, earn his trust and betray him for his father. All things are possible considering that Oda enjoys creating plot twists, especially when fans are anticipating something.
"One Piece" Chapter 983 spoilers also reveal that Ulti has a Pachycephalosaurus Dinosaur Zoan. The greatest strength of this kind of Devil Fruit is that it allows the user to transform into a Pachycephalosaurus as well as a Pachycephalosaurus-human hybrid. One of the famous characters with this kind of power is Rako.
"One Piece" Chapter 983 will release on June 22, 2020. After the release of the upcoming chapter, the manga will have another hiatus. In other words, "One Piece" Chapter 984 has no schedule yet.
© Copyright IBTimes 2023. All rights reserved.