'One Piece' 997 Spoilers: Zoro Gets The Spotlight; Sabotages Queen's Plan
KEY POINTS
There is no break this week, which means the upcoming "One Piece" Chapter drops as scheduled
New spoilers claim Zoro will have the spotlight in "One Piece" Chapter 997
"One Piece" Chapter 997 arrives on Nov. 29
With just a few days before the official release of "One Piece" Chapter 997, a new set of spoilers surfaced online, claiming that fans would saw an 'enraged' Zoro taking down enemies and sabotaging Queen's plan.
The latest set of spoilers for "One Piece" Chapter 997 is from Korean sources, confirmed by Redon and shared by gyrozepp95. Based on the spoilers, it looks like Eiichiro Oda is doing a fan service to Zoro with the upcoming chapter giving him the spotlight. And, it appears that his rage surfaced after seeing Kiku's severed arm fall from the Skull Dome's roof.
Roronoa Zoro would allegedly defeat Apoo Scratchmen in "One Piece" Chapter 997. As a result, he will obtain the antidote for the Ice Oni virus that infected a lot of people in the main stage. Chopper would discover the structure of the virus and committed to create an antidote for everyone, according to the spoilers.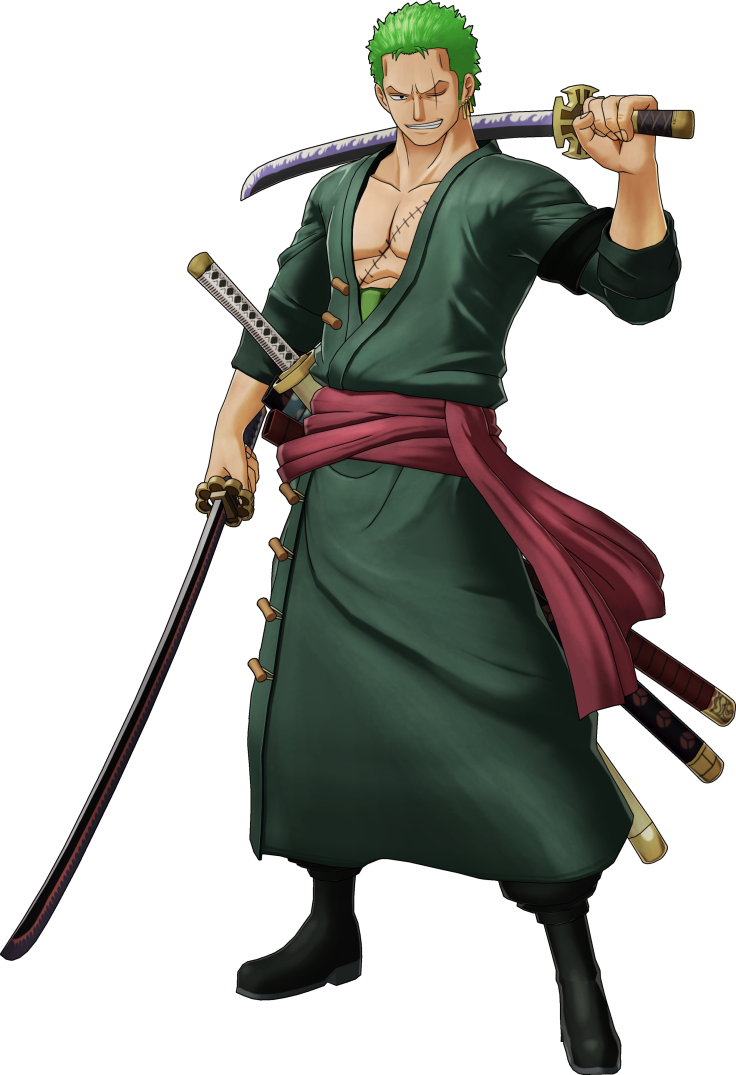 Seeing that his plan is threatened, Queen the Plague would allegedly attack Chopper. However, Zoro is there to stop Kaido's lead performer. The latest spoilers for "One Piece" Chapter 997 also reveal that Marco the Phoenix would arrive and offer Nico Robin and Zoro his help.
It's been a long time since "One Piece" fans saw Zoro engage in a big fight against a major character after the time skip. The last time was in Dressrosa arc when he annihilated Pica. In the Land of Wano arc, he fought several characters, but those were not what fans expected. With Zoro protecting Chopper from the attack, slaying Apoo Scratchmen and ultimately sabotaging the plan, it appears that Oda is pitting him against Queen the Plague.
Fans would be pleased to see Roronoa Zoro fight Queen the Plague, although many speculated that he might fight King the Conflagration. The spoilers also mentioned that Black Maria would capture Sanji. There is also an earthquake in Onigashima, but they do not know what causes it.
More spoilers for "One Piece" Chapter 997 will be available within the week. Meanwhile, the upcoming chapter will allegedly drop as scheduled, which means fans could get their hands on "One Piece" Chapter 997 on Nov. 29
© Copyright IBTimes 2023. All rights reserved.