'One Piece' Chapter 975 Might Showcase The Rampage Of Worst Generation's Terrible Trio
KEY POINTS
"One Piece" Chapter 975 is scheduled to arrive on Mar. 22, 2020
The previous chapter of the popular Manga series revealed the true identity of the traitor
"One Piece" Chapter 975 is expected to showcase the BIG Three of the Worst Generation
" One Piece" Chapter 974 just dropped today, and fans are excited about the possible turn of events in the upcoming chapters of the popular Manga series. The current chapter unveils the gloomy story of Kanjuro as well as his admission of life-long betrayal to Oden and his fellow scabbards. The last panel of the current chapter shows the big three of the Worst Generation, and fans are expecting that "One Piece" Chapter 975 is going to be action-filled.
"One Piece" Chapter 975: The Big Three Of The Worst Generation
Following their encounter at Sabaody archipelago, the big three captains of the Worst Generation are anticipated to reunite in "One Piece" Chapter 975. It can be recalled that these three powerful pirates fought alongside each other against the marines and the Celestial Dragons, earning their moniker. It was also the first time that Luffy met Trafalgar Law and Kidd.
With the way the previous "One Piece" chapter goes, it looks like what happened in Sabaody could happen in the land of Wano or even worse. We have already seen how Luffy fought alongside Law in Punk Kid and Dressrosa. But, it would be very interesting to see these three crucial personalities in the series work together to defeat their tough opponents.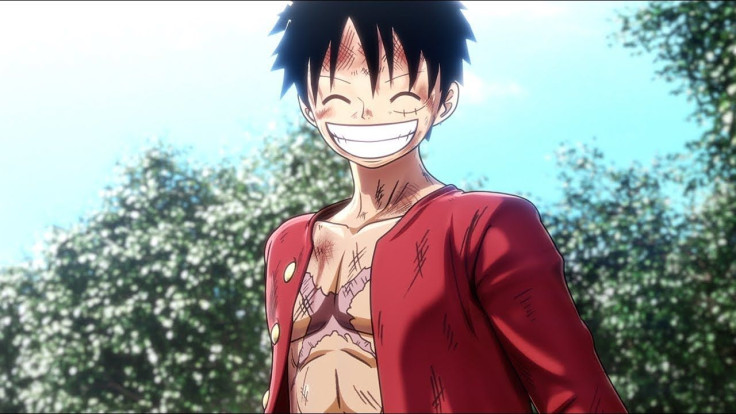 "One Piece" Chapter 975: What Will Happen To Kanjuro?
A few days ago, we reported that the last name of Kanjuro is Kurozumi, which directly links him to the shogun of the Wano Country. In the current chapter, fans saw the life of Kanjuro long before he became one of Oden's vassals. When the Scabbards' plan was anticipated by their enemies, it became apparent to them that there is a traitor in their midst. Being clueless and unsuspecting, Kanjuro volunteered and admitted to his fellow scabbards that he is the person responsible for leaking information to Orochi.
Will "One Piece" chapter 975 show what the Akazaya Nine would do to Kanjuro? Will he be successful in his attempt to kidnap Momonosuke? What are the big three's plans? Will the alliance finally take down Kaido and his allies and open Wano to the world?
"One Piece" Chapter 975 is scheduled to arrive on Mar. 22, 2020
© Copyright IBTimes 2023. All rights reserved.