'One Piece' Episode 1029 Live Stream Details: How To Watch Online, Spoilers
KEY POINTS
"One Piece" Episode 1029 is airing Saturday
The episode will be out on Crunchyroll, Hulu, Apple TV, Netflix, and Tubi
The anime is based on Eiichiro Oda's original work
A world-renowned diva and daughter of Red-haired Shanks, Uta is coming to "One Piece" Episode 1029.
The new episode is titled "A Faint Memory! Luffy and Red-Haired's Daughter Uta!"
The promo trailer of "One Piece" Episode 1029 shows Uta, who appears cheerful, meeting with young Luffy for the first time.
The last episode, titled "Surpass the Emperor of the Sea! Luffy Strikes Back with an Iron Fist!" showcased Kaido getting angry at Luffy. The villain even challenged Luffy to try and hurt him.
Elsewhere, Big Mom was enraged as she approached Onigashima. She announced that she was going to kill Kid.
This time, she created a new thundercloud Homie using her soul and named her Hera. Meanwhile, Prometheus announced that Big Mom was his girlfriend. Killer told Kid that Big Mom was stronger than before and they needed to retreat.
Before they could move back to a safer spot, Big Mom fired a Fulgora at point-blank range.
Elsewhere, Tama, Nami, and Usopp tried to head back to the floor on Komachiyo as Page One chased them.
Usopp launched Kemuri Boshi to confuse Page, while Nami used Thunderbolt Tempo against the opponent.
However, Page One unleashed his other form called the Hybrid Form.
The scene changed to Kid and Killer as they stood up after getting shot by Big Mom.
They observed the surroundings and were relieved that Big Mom was not after them. It was the intensity of the attack that resulted in Big Mom losing track of Kid and Killer.
"Luffy remembers how he was advised by his friends, how he was saved by his comrades and the frustrations of being defeated. As Kaido mocks him to his face, the Color of the Supreme King Haki gushes out and they clash again," read the official synopsis of Episode 1028, according to Crunchyroll.
"One Piece" Episode 1029 is scheduled to air Saturday. Fans in the U.S. can watch the episode online on Crunchyroll, Hulu, Apple TV, Netflix, and Tubi. The anime will live stream in Japanese with English subtitles.
The anime is based on the original story by Eiichiro Oda.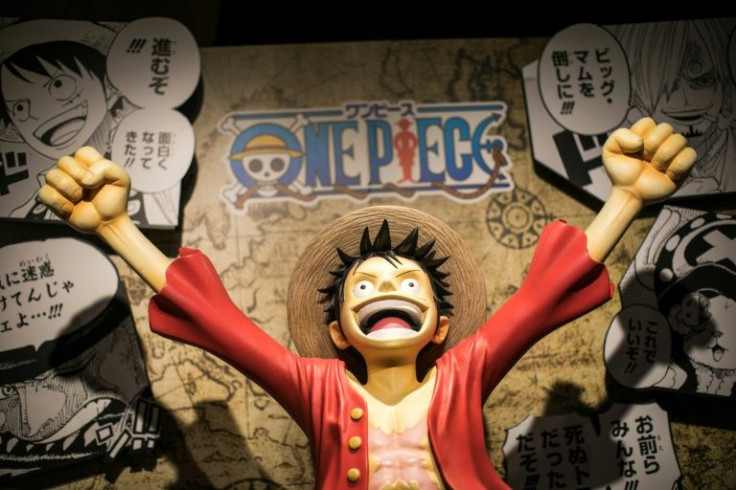 © Copyright IBTimes 2023. All rights reserved.