'One Piece' Episode 1030 Preview, Spoilers, Release Date
KEY POINTS
"One Piece" Episode 1030 is airing Saturday
The episode will be available on Crunchyroll, Hulu, Apple TV, Netflix, and Tubi
The anime is based on Eiichiro Oda's original story
Luffy and Uta strengthen their bond through competitions in "One Piece" Episode 1030.
The official promo trailer of Episode 1030 is out. Luffy and Uta dream of big adventures to the sea and the mountain.
The pair strengthen the bond by competing with and encouraging each other. Meanwhile, Uta dreams of a new genesis.
The trailer reveals Uta and Luffy vow to make their monumental dreams come true. However, something unexpected happens.
Luffy is shown weeping after hearing Shanks' words.
In the previous episode, titled "A Faint Memory! Luffy and Red-Haired's Daughter Uta!" the Straw Hat Pirates were sailing and listening to New Genesis, but for some reason, Jinbe didn't recognize the song.
Usopp informed him that it was a popular one and Brook mentioned how his heart beats wildly when he hears its melody.
Elsewhere, Uta stood on a cliff, looking at the ocean. She started thinking about her childhood and the episode went back 12 years when she met Luffy for the first time.
Luffy was seen walking through Foosha Village while practicing his punching moves. The mayor told him to help the villagers instead of indulging in childish activities.
Elsewhere, at the sea, the Red Hair Pirates and young Uta were sailing. Later, Luffy met with Uta and Shanks. She told Luffy that she was a diva and a musician.
At the bar, Uta decided to showcase her skills as she sang "Where the Wind Blows." Luffy was impressed by her singing and he started belting out the "Moron Song."
However, Uta was shocked because Luffy was not singing in key.
"A young Luffy who has been dreaming about getting out of Windmill Village one day to accomplish something great meets a young girl named Uta who came along with Shanks and the Red-Hair Pirates calling herself the musician of the pirate group," read the official synopsis of Episode 1029, as per Crunchyroll.
"One Piece" Episode 1030, titled "A Pledge for the New Genesis! Luffy and Uta!" is scheduled to air Saturday. Fans in the U.S. can watch the episode online on Crunchyroll, Hulu, Apple TV, Netflix, and Tubi.
The anime is based on the original story by Eiichiro Oda.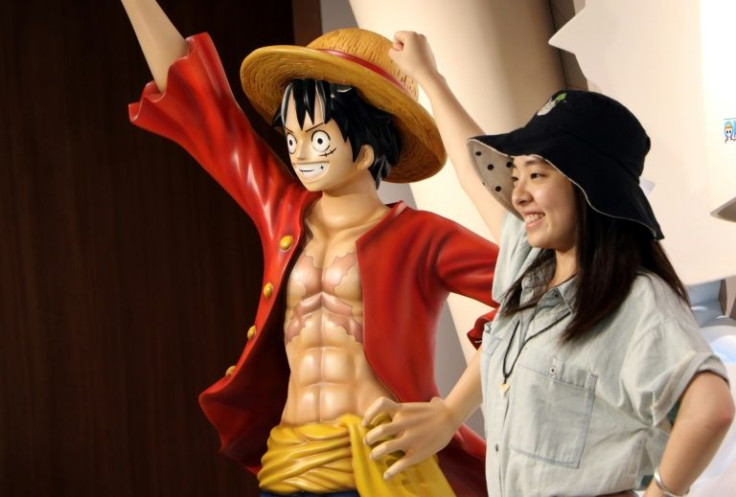 © Copyright IBTimes 2022. All rights reserved.
FOLLOW MORE IBT NEWS ON THE BELOW CHANNELS