ONF Reunion Soon? Hyojin, E-Tion Discharged From Military Service Today; All Members Completed Duty
KEY POINTS
The last two of the ONF members who served in the South Korean military finally completed their service
All five South Korean members of ONF enlisted in the military in 2021
ONF originally debuted as a seven-member group in 2017
All South Korean members of ONF are finally back to being civilians as Hyojin and E-Tion were discharged from military service Tuesday.
E-Tion and Hyojin, who both enlisted as active duty soldiers in South Korea's military on Dec. 27, 2021, completed their mandatory military service Tuesday, local outlet Newsen reported, citing the group's agency WM Entertainment. With this, all five South Korean members of ONF have returned to being civilians.
MK, who enlisted as an active duty soldier on Dec. 21, 2021, was previously discharged on June 20, one year and six months after his enlistment. He was followed by members J-Us and Wyatt, who were both discharged Monday.
Now that the group has completed their military duties, Fuses – ONF's fans – could not help but share their excitement on social media.
"[S]tanning [ONF] is the best thing [I]'ve ever done. [E]ven their enlistment is enjoyable. Like who the f— else do you see doing all these?" tweeted one fan, while another fan commented, "FINALLY EVERYONE IS COMING HOME!! LET'S GO, ONF!"
"No more hiatus. [N]o more military. [W]e finished this at once thanks to ONF and their great decision. [E]ven the military era was so special because ONF [made] everything possible when they're together. [N]othing will stop ONF and Fuse now," another shared.
"[T]he series of events since [ONF]'s enlistment is actually crazy. [I]magine releasing an album and a solo and also having things planned for when they're all back and going viral so many times as if they haven't gone anywhere. [L]ike they're going down in history books, guys," tweeted a fourth fan.
"[ONF is the] first ever group to enlist all together and the first group to finish enlistment all together [as well]. [M]y [ONF], you are so so special," commented one fan.
ONF is the first K-pop group whose members – except for Japanese member U – enlisted in the military together, according to The Korea Herald.
After a long discussion between the members, all five Korean members decided to enlist in December 2021 so that "ONF can meet the fans as a full group as quickly as possible."
In October 2022, the five South Korean members of ONF were seen performing together at the Gyeryong-gun Cultural Festival while serving their national duties, as reported on Allkpop.
Due to this, fans and netizens agreed that it is a good thing that the members enlisted together since they can perform for military events together.
According to Newsen, ONF will go live on Weverse at 7 p.m. KST Wednesday to celebrate the military discharge of the members.
ONF is currently a six-member K-pop group consisting of Hyojin, E-Tion, J-Us, Wyatt, MK and U.
The boy band originally debuted as a seven-piece group on Aug. 3, 2017, with its first mini album, "On/Off."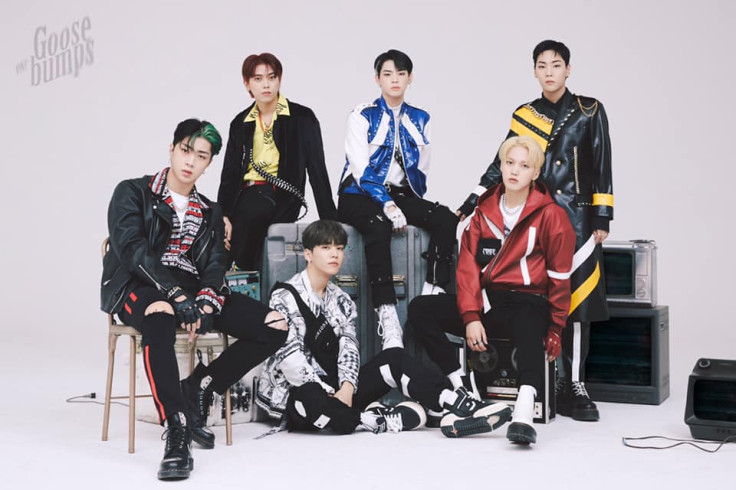 © Copyright IBTimes 2023. All rights reserved.