Opening In 2014: The Most Anticipated New Museums, Theme Parks And Tourist Attractions
Funtasy Island -- Riau Islands, Indonesia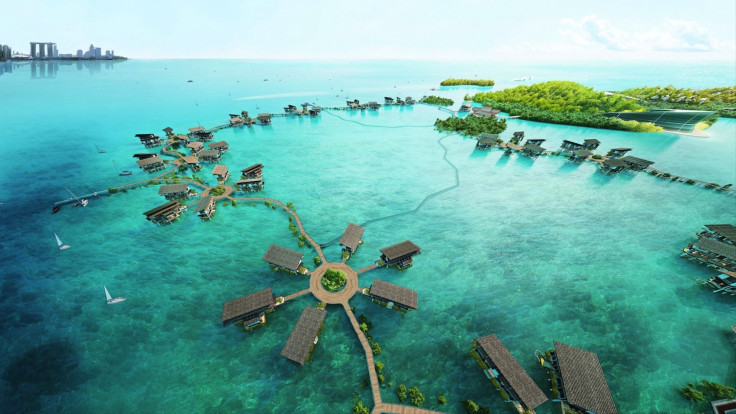 Opening Date: Late 2014
Rising from the pristine Riau Islands some 10 miles off the coast of Singapore, a new development project known as Funtasy Island is slated to become the largest "eco theme park" and first gated island community in the world when it opens in 2014. The sprawling 810-acre complex will house 413 hotel suites and villas as well as convention, dining, spa and recreational facilities. Eco-themed activities will include aquaculture tours in the surrounding waters, nature trails and adventures into the islands' unspoiled environment. Developer Meritus Hotels & Resorts plans to preserve 70 percent of the archipelago as a nature sanctuary, ensuring that this escape from the hustle and bustle of Singapore will be just that.
IMG Worlds of Adventure -- Dubai, UAE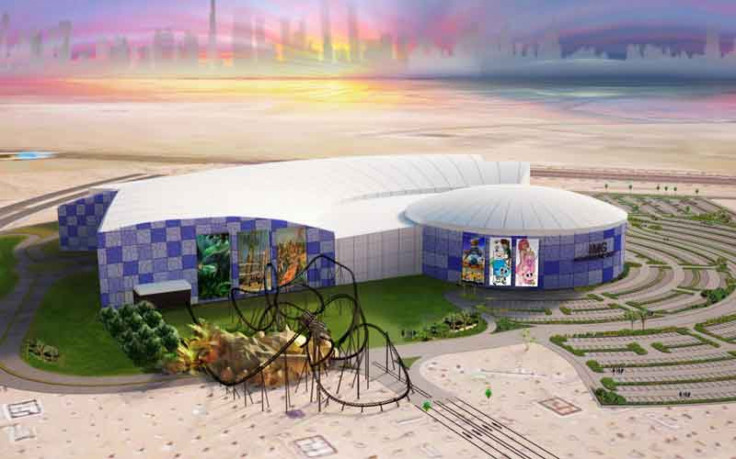 Opening Date: Late 2014
There's nothing the glitzy emirate of Dubai likes more than tacking the words "world's largest" in front of its ambitious development projects, and 2014's hotly anticipated IMG Worlds of Adventure is no exception. The latest attraction at Dubailand will be the world's largest indoor theme park, spanning 1.5 million square feet and comprising of four main zones: Marvel, Lost Valley; Dinosaur Adventure; Cartoon Network and IMG Boulevard. Naturally, its promoters promise a number of world firsts in addition to the standard amusement park lineup of adrenaline-pumping roller coasters, immersive themed experiences and dazzling live performances. The complex, which will also include conference facilities to attract corporate events, hopes to draw more than 20,000 visitors a day when it opens in the second half of 2014.
High Roller Ferris Wheel -- Las Vegas, USA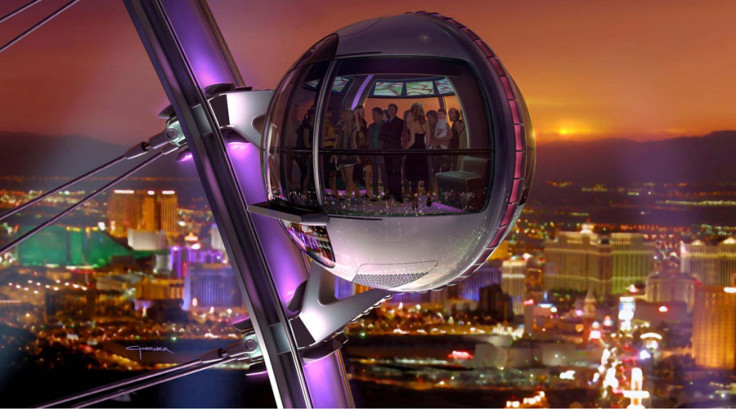 Opening Date: Spring 2014
The 550-foot High Roller Ferris wheel will eclipse the Singapore Flyer by about 10 feet to become the world's tallest observation wheel when it opens to the public in early 2014. The jumbo-sized carnival ride is the centerpiece of Las Vegas' $550 million Linq project from Caesars Entertainment Corp., and each of the ride's 28 enclosed cabins will have the capacity to carry up to 40 passengers for a revolution that will take about 30 minutes to complete. In true Vegas fashion, designers will outfit the futuristic pods with flat-screen TVs featuring audiovisual shows; passengers will whet their whistles with an array of cocktails onboard; and the wheel will light up the Sin City night with 1,500 LED bulbs. Yet, Las Vegas will have less than two years to bask in its artificial spotlight before a 625-foot wheel rises above Staten Island, N.Y., in May 2016 and steals a bit of its thunder in the process.
Mystetskyi Arsenal -- Kiev, Ukraine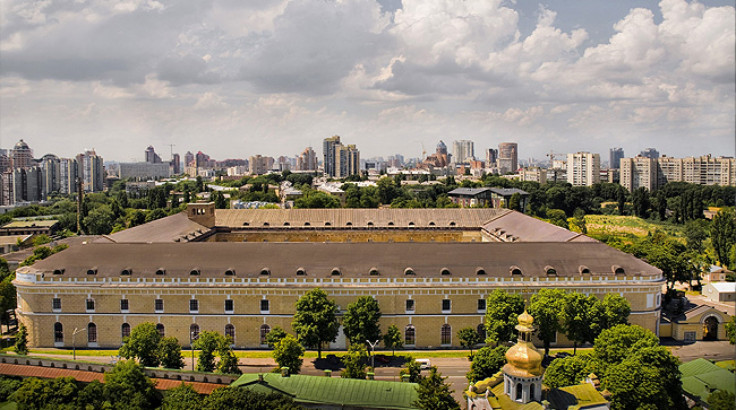 Opening Date: Late 2014 (though portions are already open)
An 18th century arms store that was once used for top-secret military purposes by Imperial Russia and the Soviet Union will become Europe's largest art center when renovated and opened in full in late 2014. The museum sits on 25 acres and will contain digital libraries, art laboratories and, for its opening, exhibitions featuring the works of Edvard Munch, Gustav Klimt and Frida Kahlo, among others. If you never thought of Kiev as an international arts center or even a destination of merit in the first place, those are two things this museum intends to change.
The Broad Museum -- Los Angeles, USA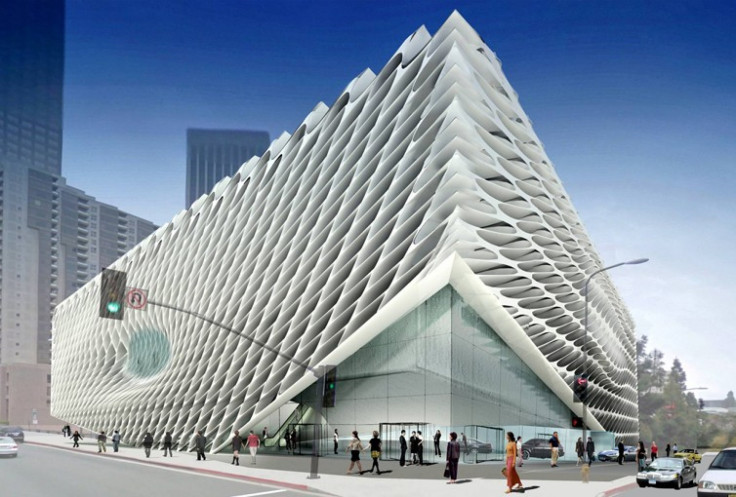 Opening Date: Late 2014
Billionaire art collector Eli Broad's $140 million vanity project, the Broad Museum, is approaching the final stages of construction in downtown Los Angeles near the Museum of Contemporary Art. The honeycomb-encased structure, designed by New York firm Diller Scofidio + Renfro, is one of the most exciting additions to the streets of Los Angeles in some time, while the artwork inside, made up of the Broad Art Foundation's 2,000-strong collection, is poised to liven up La La Land's contemporary art scene in a major way next year with works by some of the most prominent artists of the last several decades. Expect Jeff Koons, Roy Lichtenstein, Cindy Sherman and others to grace the white-walled galleries when the museum opens to the public, free of charge, in late 2014.
Cinecitta World -- Rome, Italy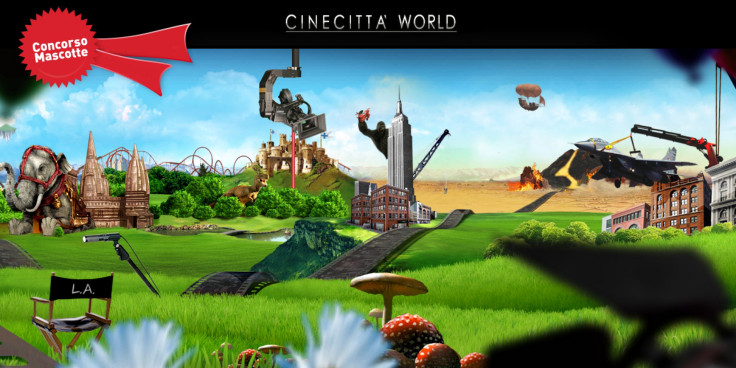 Opening Date: First half of 2014
Rome's $800 million off-again-on-again Cinecitta World theme park looks like it will finally open its fabled doors in the first half of 2014, featuring rides based on some of the 3,000-odd movies and television shows produced by Cinecitta Studios (think "Ben-Hur," "La Dolce Vita," "Gangs of New York" and HBO's "Rome"). The park will open in four phases, with the first featuring rides designed for children and families. Later sections of the cinema-themed destination will boast theaters, shops and restaurants, roller coasters and film sets. When completed, it will become the first large-scale modern attraction near Rome, attracting an anticipated 1.5 million visitors each year.
Biomuseo -- Panama City, Panama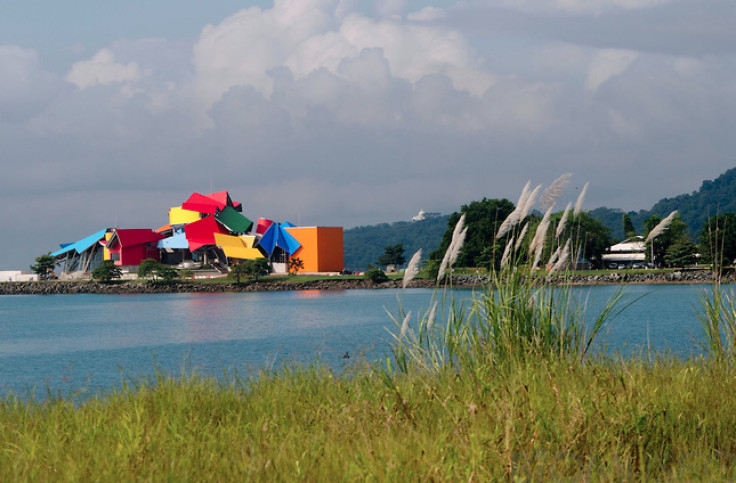 Opening Date: First half of 2014
Pritzker Prize-winning architect Frank Gehry will make his Latin American debut in February, when the long overdue BioMuseo opens in Panama City. The exceedingly colorful museum, dedicated to Gehry's Panamanian wife, Berta, will "celebrate Panama's immense biodiversity and its historical condition as a biological bridge between the Americas." Eight galleries will cover subjects like how the Isthmus of Panama was formed, local biodiversity of the land and sea, and the region's 15,000 years of human culture. The adjacent Panama Canal, meanwhile, is in the early stages of a multibillion-dollar expansion project to be completed in 2015, one year too late to coincide with its 100th anniversary.
Cartoon Network's Amazone -- Bang Saray, Thailand

Opening Date: Late 2014
There is no question Thailand has enough dazzling pools of turquoise water to please the tens of millions of tourists who flock to its beaches each year, but that didn't stop Cartoon Network from planning its first theme park, Amazone, in the Southeast Asian charmer. The 14-acre water park will give visitors from around the world the chance to splash around with their favorite Cartoon Network friends, like Ben 10 and his aliens, Adventure Time's Finn and Jake, The PowerPuff Girls and Johnny Bravo across 10 themed zones. About 20 minutes from Pattaya and 90 minutes from Suvarnabhumi (Bangkok) International Airport, the $30 million park will become the biggest landmark attraction in the burgeoning tourism hotspot of Bang Saray.
One World Trade Center & Memorial Museum -- New York, USA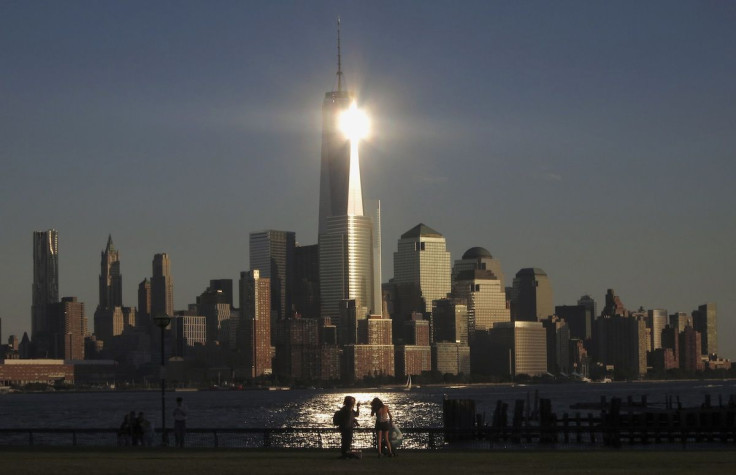 Opening Date: Spring 2014
Delayed, but not diminished, One World Trade Center will finally open for business in 2014 as the tallest building in the Western Hemisphere. The soaring skyscraper will offer tourists the chance to once again climb above Lower Manhattan and survey the city that refused to let an act of terrorism weaken its spirit. Exactly 1,776 feet below, the soon-to-open National September 11 Memorial Museum will give visitors a way to reflect on the events of 9/11. The facility will not only memorialize the 2,977 people who died in the attacks, but also consider a range of questions and issues arising from that day that continue to define the world in which we live.
© Copyright IBTimes 2022. All rights reserved.
FOLLOW MORE IBT NEWS ON THE BELOW CHANNELS