14 Travel Destinations For 2014 (And Why They'll Be Hot In The New Year)
Today, when it's possible to peer into the hidden corners of the globe via Google satellite images -- to look over the secret garden wall of an Italian villa, or see the cracks in the ice cap of the Arctic from high above, there's still nothing like being there. And with tourists fanning out to all of the more accessible places in increasing numbers, the idea of finding someplace different has a special allure. Maybe that someplace is Antarctica, where you can bob in a boat amid luminous icebergs, or the lush wilderness of the Amazonian jungle, or, for the less intrepid, a remote castle in Scotland. The variety of unsung tourist destinations is vast, and for now, many remain untrammeled.
For the adventurous or enterprising traveler, International Business Times has put together a baker's dozen plus one of the most intriguing and least obvious places to go in 2014 that will afford you tourism bragging rights for years to come.
The History Holiday: Panama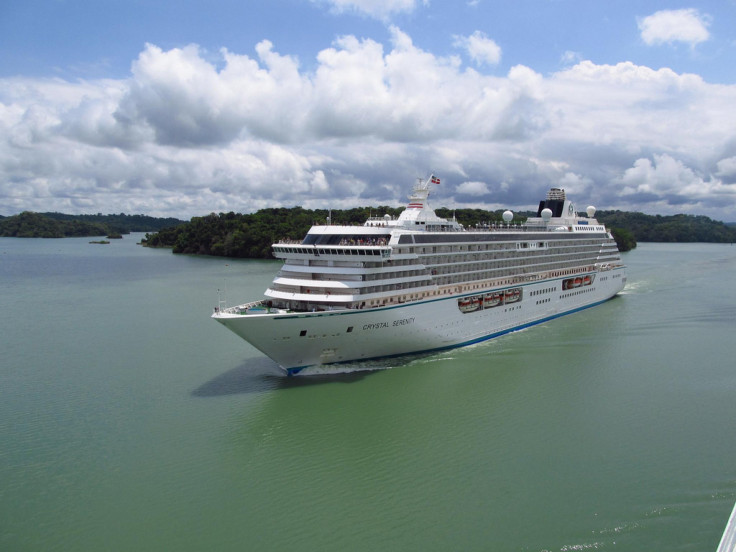 In August, the Panama Canal turns 100 years old. And the canal's governing authority plans to offer a variety of historical events, exhibitions, lectures, conferences, galas and concerts throughout the country in honor of the day nearly a century ago when the SS Ancon became the first ship to navigate the locks and avoid the treacherous Drake Passage of South America's Tierra del Fuego.
In addition, Pritzker Prize-winning architect Frank Gehry will make his Latin American debut in February, when the long overdue BioMuseo opens in Panama City. The exceedingly colorful museum, dedicated to Gehry's Panamanian wife, Berta, will "celebrate Panama's immense biodiversity and its historical condition as a biological bridge between the Americas."
The Pilgrimage: Cape Town, South Africa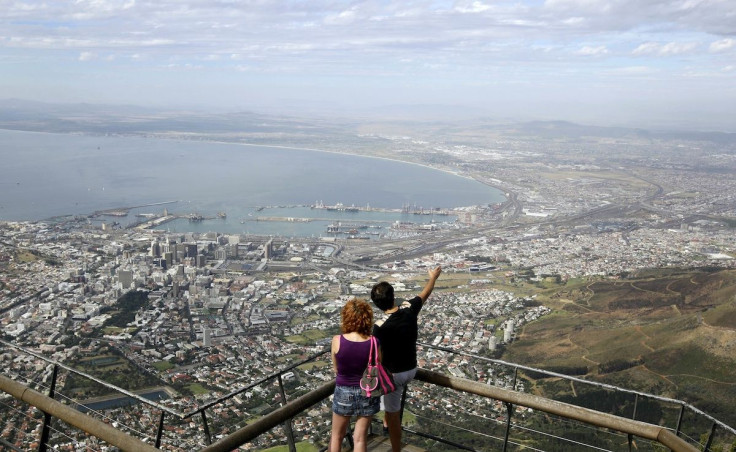 For South Africa, 2014 was meant to be a celebration of the 20th anniversary of Nelson Mandela's presidency. With his recent death, it will instead be a time for visitors to pay homage to the life of the great leader whose peaceful resistance to apartheid made him the father of modern South Africa. Hordes of well-wishers are expected to make a pilgrimage to the tip of Africa in 2014 to bid "Madiba" farewell, and while they're there, Cape Town will offer lessons of resilience at Robben Island, defiance at Mandela House Museum and redemption at the Parliament building.
Cape Town will echo this sense of optimism and renewed unity as it spruces up as the World Design Capital of 2014. The sprawling city below Table Mountain will showcase some 450 projects throughout the year in hopes of bridging the gap between rich and poor and positioning itself as the design and creative hub of the continent. Festivities kick off on Dec. 31, 2013, with Cape Town's biggest-ever year-end blowout, the New Year's Eve of Design. The following 12 months will see the city reborn, something that couldn't have happened at a more appropriate time.
The Island On The Move: Lanai, Hawaii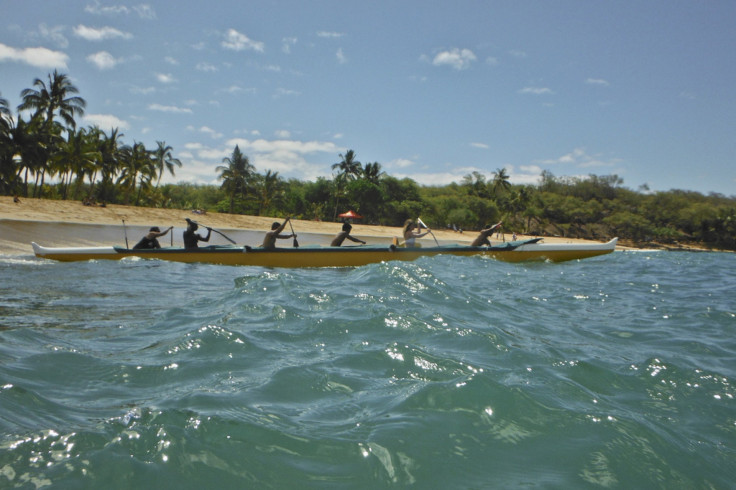 Lanai, Hawaii, was known in the middle of the last century as the planet's pineapple capital, producing some 75 percent of the world's supply. Then, the prickly pineapple plantations morphed into perky four-star resorts. So what's next? That's up to the 141-square-mile island's new owner Larry Ellison, the billionaire CEO of American computer technology corporation Oracle. Ellison nabbed 98 percent of Lanai last summer for a reported $300 million, and change -- whether the local residents like it or not -- is wafting in the salty island air.
The smallest of the visitable Hawaiian Islands, Ellison's spiffed up Lanai will be a "laboratory of sustainability" with a solar energy grid recharging electric cars, a desalination plant irrigating organic farms, a winery or two, a research university, a third luxury resort, expanded inter-island access and, perhaps, double its current population. Whether this personalized playground will price out the middle class or even become a profitable endeavor remains to be seen, but if you want to dip one toe into the sleepy island that was and the other into the island in the oracle, 2014 is the year.
The Time Travel Trip: Berlin, Germany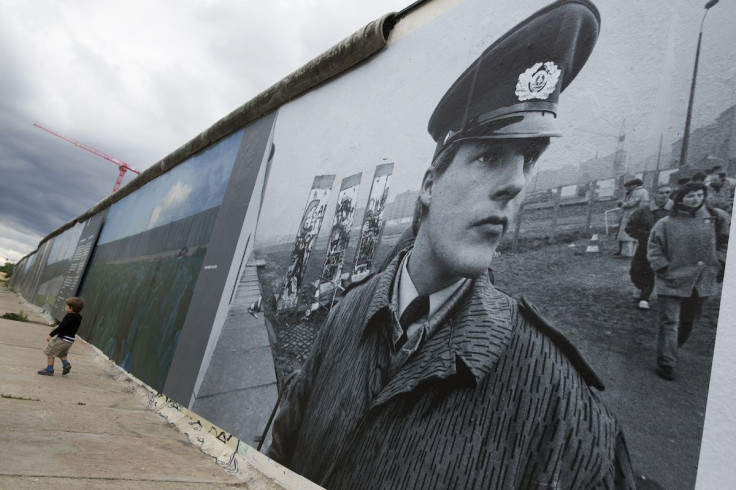 It's not often that we celebrate the absence of something, but Berlin will do just that next year in honor of a symbolic day in November 1989 when the much-maligned Berlin Wall "fell" after nearly three decades dividing a nation. The barrier is remembered 25 years later more for what it was than what it is, largely because little of the original wall remains. Nevertheless, the Bernauer Strasse section in the city's north offers a pinhole view into life in the time of the Berlin Wall, while the East Side Gallery serves as a veritable art exhibit of colorful and (in some cases) provocative murals like the Fraternal Kiss, which depicts Soviet leader Leonid Brezhnev smooching Erich Honecker, his East German counterpart.
Berliners will witness a multitude of commemorative events and exhibitions throughout 2014, culminating in November with a barrage of illuminated balloons traversing the former course of the barricade to offer a "symbol of hope for a world without walls." Visit Berlin just released a series of suggested itineraries for visitors that range from cycle trips along the Wall Trail to tours of the former watchtowers and rides through East Berlin in a bona fide East German Trabant. If a peek behind the old Iron Curtain is on your bucket list, book a trip back in time to the Berlin of the 80s.
The Jungle Journey: Manaus, Brazil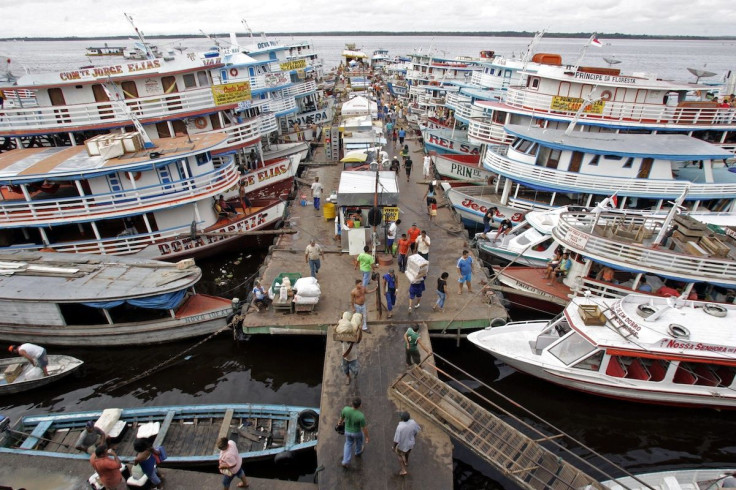 Like your soccer with a side of jungle? The 2014 FIFA World Cup will offer a once in a lifetime opportunity for fans to tick both boxes as team USA and team England play opening round matches in the Amazonian capital of Manaus. Workers hell-bent on sparking the world's imagination are racing against the clock to put the final touches on the city's new basket-shaped stadium, an homage to the craftsmanship of the region's indigenous people.
This bustling city of 1.6 million is barreling toward the future with a profusion of other new infrastructure projects, but it's the sumptuous buildings erected during the 19th century rubber boom that will always provide Manaus with its beguiling charm. Or maybe its charm lies in its location on the brink of one of earth's last great unknowns. Like any place at the frontier of the wilder world, Manaus is an urban jungle most tourists visit to get out into the real one.
The Big City Break: Brisbane, Australia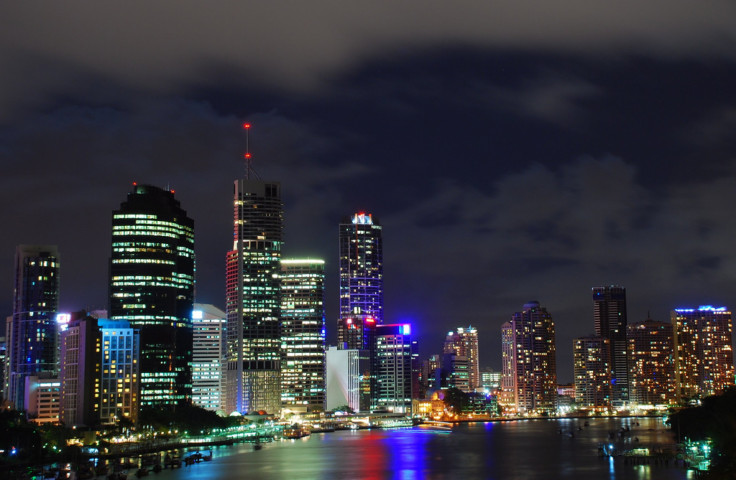 Here's what you've heard about Brisbane, Australia (if indeed you've heard anything at all): It's a small country town hiding under a big city facade. It's Sydney and Melbourne's forgotten sister. Or, it's sunny and cheery, but dull and forgettable. Now, here's what you should know: Sure, Brisbane is a country town at heart. Sure, it's often overlooked. And, sure, it's sunny and cheery to a fault -- but it certainly isn't dull or forgettable, at least not anymore.
Fueled by Queensland's mining boom, Brisbane has blossomed over the past few years into one of the sleekest, most stylish cities in Asia Pacific, with a restaurant scene to rival Sydney's and enough arts and culture to please the hippest hipster in Melbourne. Toss in a roaring economy and a lower cost of living, and you begin to understand why Brissie (as locals call it) adds an estimated 1,000 new residents each week. Indeed, if Australia has a rising star, this is it. Brisbane even snagged the 2014 G-20 Leaders' Summit away from its domestic rivals, much to those cities' chagrin. The World's Fair in 1988 may have put Brisbane on the map, but a quarter of a century later, "BrisVegas" is finally ready to come into its own.
The Dream Safari: Zambia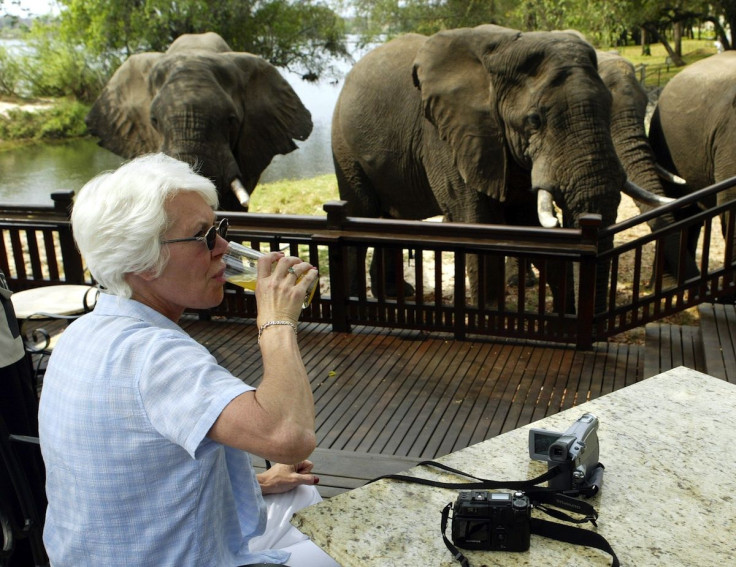 The size of Austria, Germany, Belgium and Holland combined, and with just a fraction of the people (13 million), Zambia is a sprawling, sparsely populated oasis teeming with towering sheets of water, languid lakes and hair-raising game reserves. It's renowned as one of the best places on the continent to experience the "real" Africa (think less prepackaged but more rewarding) and it's easy to see why. Wildlife protected areas cover about one-third of Zambia's total landmass, ensuring ample space for safari-loving tourists to spot Africa's famed "big five" -- lion, African elephant, Cape buffalo, leopard and rhinoceros.
In 2013, Zambia gained a soapbox from which to tout its age-old wonders and much newer catchphrase, "a beacon of peace," as the co-president of the U.N. World Tourism Organization. Officials told an international audience gathered at Victoria Falls in August that the nation's tourism industry was experiencing somewhat of a renaissance, with year-on-year growth of about 10 percent. To keep up with the demand, the government has invested in several ambitious infrastructure projects, including a $360 million upgrade of the airport in the capital, Lusaka. If you like your Africa raw and dribbling with authenticity, you'd do best to get to Zambia soon before the secret is out.
The Open-Minded Oasis: Montevideo, Uruguay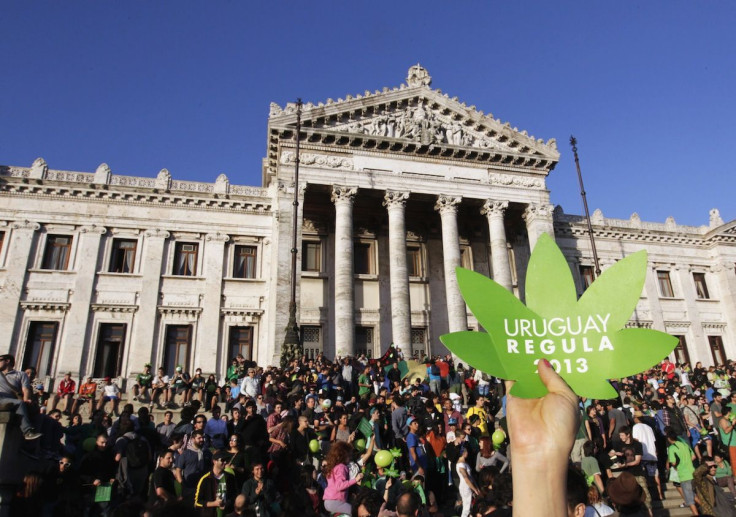 Unassuming Uruguay woke up from its slumber in a big way in 2013 when it became a household topic of conversation as the first country in the world to legalize marijuana. Lost in the green haze was yet another progressive move by the South American provocateur -- gay marriage, making this small nation of just 3.4 million something of a liberal darling overnight.
Though the Uruguayan government has no intention of tapping into the reputedly lucrative business of marijuana tourism (or even selling weed to foreigners), you can expect an influx of hemp-eyed foreigners to visit Montevideo anyway in 2014 to test their luck. Meanwhile, the government has every intention of promoting its ranking in Spartacus International as the most gay-friendly country in Latin America, showcasing Montevideo's eclectic arts scene (think tiny tango bars and extravagant old theaters), bustling nightlife (think beachfront discos), and hillside vineyards (think bottles of bold tannat and merlot at humble prices). Uruguay is far too coy to beg for the spotlight, but it might just get it in 2014.
The Homecoming Queen: Glasgow, Scotland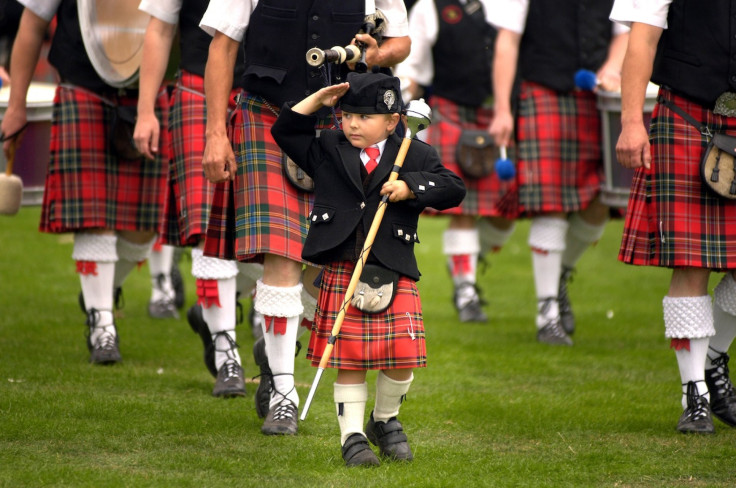 Do you have any Scottish roots? If so, the mother country is calling on you to grab a date and book a flight back for the Year of Homecoming. The team at VisitScotland will not only help you rediscover your heritage, but also connect the branches of your family tree, organize special clan gatherings and identify which tartan you can call your own.
Even if you don't roll your R's like Scrooge McDuck or have the hair of Princess Merida, you'd be hard-pressed to find a more exciting time to go to Glasgow than the coming year when Scotland's largest city plays host to a preponderance of international events. First up in July is the Commonwealth Games, Scotland's biggest-ever sporting and cultural event, which is expected to lure athletes and officials from 71 nations and territories. The greater Glasgow area will ride that high into September when the Ryder Cup tees off in Gleneagles, about an hour out of town. For the culture-vultures, there are two Commonwealth Games-inspired events, Culture 2014 and Festival 2014, or the 2014 MTV EMA Awards, ensuring that 2014 will be a year to remember for first-time visitors and returnees alike.
The Megacity You've Never Heard Of: Chengdu, China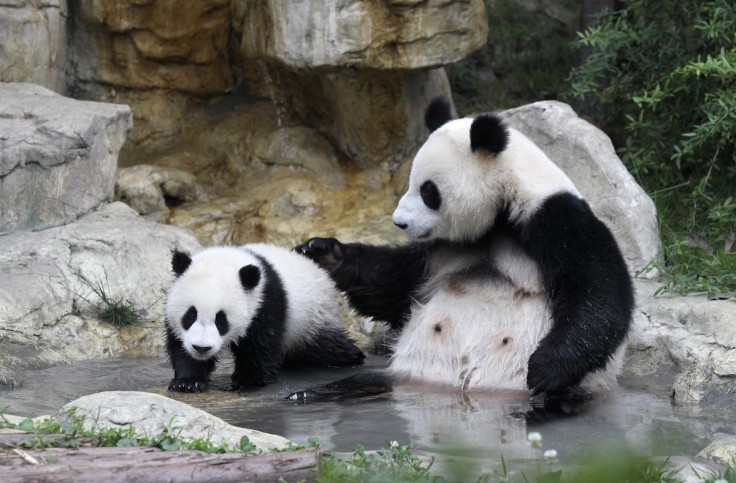 It's home to the world's biggest building and boasts the spiciest food and cuddliest pandas in all of China, but this Sichuan megacity of 14 million generally flies under the radar of most international travelers. That, like most things in this upwardly mobile nation, is about to change. British Airways initiated nonstop service from London to Chengdu this past September, and United Airlines will follow suit in 2014 with direct service out of San Francisco (pending government approval). These new routes will drop swarms of new visitors smack dab into the heart of China, once and for all placing Chengdu on the travel radar.
While Chengdu is nothing if not a city on the move, most visitors are enchanted by its timeless charms, wasting away afternoons in a tea garden or gaping at the gentle giants ambling around the Panda Breeding and Research Center. Panda lovers with a limited schedule can use Chengdu as a quick stopover in 2014 when it becomes the latest Chinese city to offer 72-hour visa-free entry. Those with more time should make sure to tack on a trip to the jagged Jiuzhaigou Valley, whose dazzling emerald lakes, silken waterfalls and conic karst land forms are typically overlooked by outsiders.
The Epicurean Escape: Lima, Peru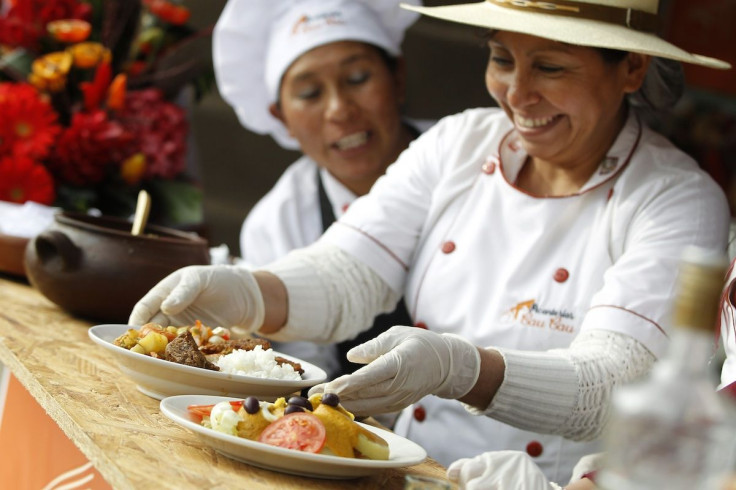 How is Lima not considered one of the world's top food destinations yet? It had two entries on Restaurant Magazine's list of the 50 Best Restaurants in 2013, took seven of the top 15 prizes at the inaugural Latin America's 50 Best Restaurants awards in September, and yet still flies under the radar of most diehard gastronomes.
Peru was the king of fusion cuisine long before it had a name, and its dishes are a hodgepodge of pre-Inca and Inca staples, coastal, mountain and Amazonian jungle foods -- all mixed with a heavy dose of Asian zest and European panache. Though its origin is disputed, Peru claims to be the true home of ceviche, a tangy-meets-salty dish of raw fish, lemon juice, onions and chili peppers. Pair it with a frothy pisco sour, and your mouth will be salsa dancing all night long.
The Last Frontier: Antarctica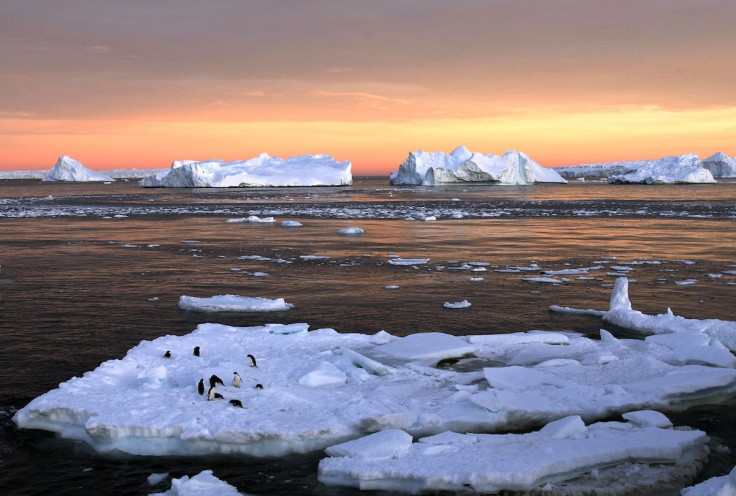 Next year marks the 100th anniversary of Sir Ernest Shackleton's historic expedition to cross earth's final frontier by foot. Though the Antarctic journey was a spectacular failure, Shackleton and his crew's epic saga of survival has inspired explorers for a century, and those hoping to walk in his frozen footsteps in 2014 will find plenty of opportunities to do so.
While Antarctica is as foreboding as ever, this once inaccessible mass of rock, ice and penguins is now open to everyday tourists for a small window during the Southern Hemisphere summer (November to March) when as many as 46,000 people visit aboard luxury cruise liners like Lindblad and Quark Expeditions. All prospective visitors to the end of the world are encouraged to book with the International Association of Antarctica Tour Operators, whose members promote safe and environmentally responsible private-sector travel. If you're looking for the ultimate destination to one-up your globetrotting friends, earth's remotest continent should fit the bill quite nicely.
The Back To Nature Break: America's National Parks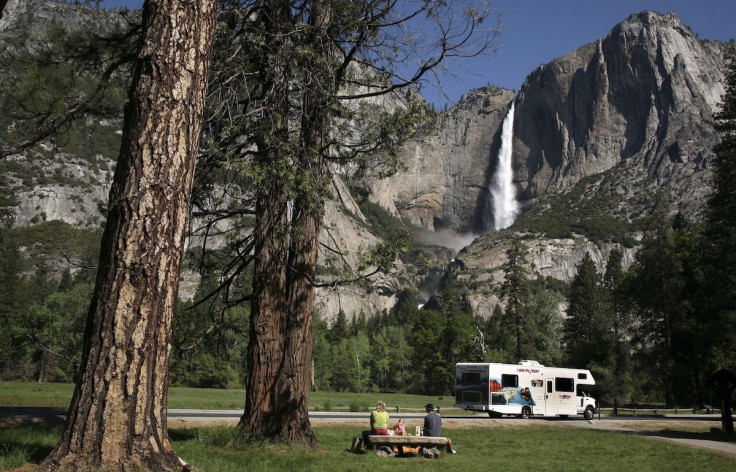 If anything good came out of the U.S. government shutdown, it was that Americans finally realized the importance of their often-neglected National Park Service. The NPS chugged along withered and worn under the chopping block that was sequestration, only to come to a complete halt in October under a shutdown that deprived the system of the basic funds necessary to keep gates open at 401 parks, monuments and other sites nationwide. But on the far side of the tunnel, the park service emerged with a new energy and a mission to boot. As U.S. Secretary of the Interior Sally Jewell noted in her first major address: "You don't know what you've got 'till it's gone."
The best place to rekindle your love of U.S. national parks in 2014 is California's mighty Yosemite Valley, which celebrates the 150th anniversary of the Yosemite Grant. It was 1864 when President Lincoln signed a bill creating the first piece of parkland set aside specifically for preservation and public use. The Yosemite Grant not only set a precedent for the world's first national park at Yellowstone in 1872, but also paved the way for the NPS, often called "America's best idea."
The Journey Back In Time: The Old Silk Road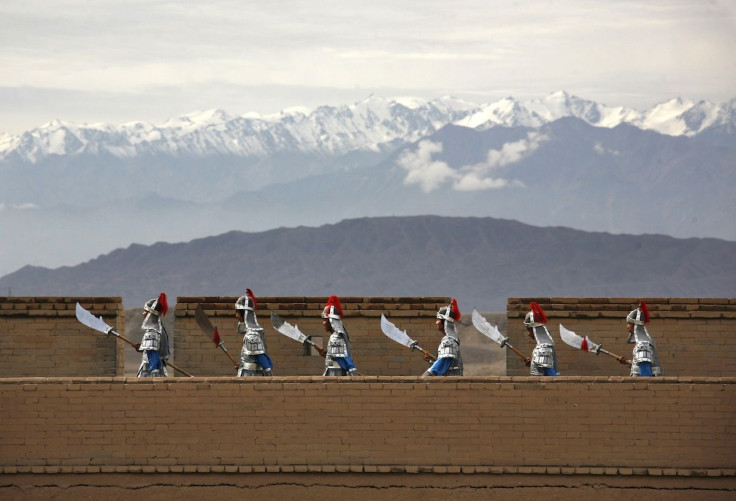 This project has been in the works for more than three decades, but 2014 may finally be the year when a large swath of the ancient Silk Road finally attains UNESCO protection. Two proposed World Heritage corridors spanning China, Kazakhstan, Kyrgyzstan, Tajikistan and Uzbekistan herald the beginning of one of the U.N. body's most ambitious projects to date, re-imagining the old, tentacled trade route through Asia as a modern-day voyage for intrepid tourists. But it won't be easy. UNESCO, UNWTO, ICOMOS and the University College of London have spent years urging the 15 countries involved to collaborate and create more effective visa systems, all while hashing out a viable tourism management plan for one of the world's least visited regions.
Selected sites along the route are open to tourists now, but as UNESCO's Peter DeBrine noted, the full complement will provide an unparalleled opportunity. "The end goal is to have a travelable Silk Road, and our objective at UNESCO is to protect these places," he said. "If the local population derives economic value from their heritage, they will have more of an incentive to save it."
© Copyright IBTimes 2023. All rights reserved.
FOLLOW MORE IBT NEWS ON THE BELOW CHANNELS