Oprah Winfrey Might Have Introduced Meghan Markle, Prince Harry To Circle Of Friends
KEY POINTS
Oprah Winfrey could be helping Prince Harry and Meghan Markle by introducing them to her circle of friends
Winfrey is good friends with Tyler Perry who owns the mansion where the Sussexes initially stayed when they moved to the U.S.
"The Oprah Winfrey Show" host is also close to Brené Brown, whom Prince Harry and Markle praised in their recent video call with the Queen's Commonwealth Trust
Oprah Winfrey maybe helping royal couple Prince Harry and Meghan Markle as they settle into their new life in the United States by introducing them to her circle of friends.
When the Duke and Duchess of Sussex moved to the U.S. after carrying out their final royal engagement, they stayed at Tyler Perry's mansion. There were rumors that Winfrey introduced the couple to Perry as they are good friends. Last week, Prince Harry and Markle mentioned self-help guru Brené Brown, another person with connection to Winfrey, during a video call, which prompted Vanity Fair to draw some connection between Winfrey and the Sussexes.
Prince Harry and Markle spoke with the Queen's Commonwealth Trust about the digital world. During the call, The Man Cave CEO Hunter Johnson quoted Brown by saying, "Vulnerability brings connection and connection is why we are here. It brings meaning and it brings purpose to our lives."
He also mentioned Tristan Hunter, the co-founder of the Centre for Humane Technology, who urged the tech industry to address the "the broader societal threats that the attention economy poses."
"I love the fact you're quoting Brené Brown and also bringing up Tristan Harris because they are two people we absolutely adore as well and that we know," Prince Harry responded enthusiastically.
"We love them!" Markle added.
Brown is a research professor at the University of Houston and a best-selling author of numerous self-help books. She is widely known for her 2010 TED Talk "The power of vulnerability."
In 2013, Winfrey interviewed her for a two-part "Super Soul Sunday episode." Since then, the two have remained close.
"Best. conversation. ever. So grateful for what Oprah Winfrey has taught me and continues to teach me," Brown wrote on her website.
Meanwhile, Winfrey and Perry were drawn to each other due to their difficult past. Both came from a poor family and were victims of abuse.
"It doesn't surprise me that Tyler Perry and I have become close friends in recent years. There's a similarity in our paths: Each of us has been on a journey that can only be called a miracle," Winfrey wrote about her friendship with Perry.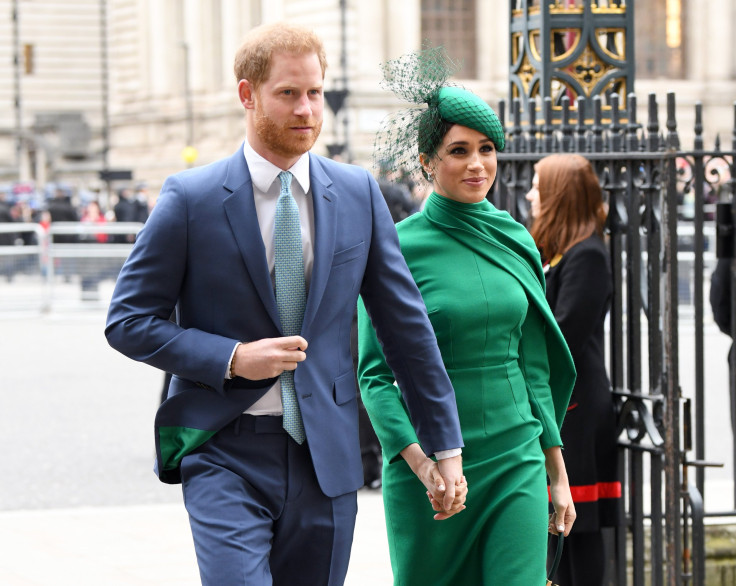 © Copyright IBTimes 2022. All rights reserved.
FOLLOW MORE IBT NEWS ON THE BELOW CHANNELS