Oprah Winfrey Recounts Traumatic Childhood Experience Linked To Her Feeling Unsafe While Sleeping
KEY POINTS
Oprah Winfrey revealed a traumatic childhood memory involving her grandparents on "The Dr. Oz Show"
She said she once woke up to her grandfather choking her grandmother
Winfrey's full episode of "The Dr. Oz Show" will air on Thursday
Oprah Winfrey is sharing for the first time a terrifying childhood moment that continues to make her feel unsafe while sleeping during her appearance on "The Dr. Oz Show" Thursday.
In an exclusive clip obtained by Entertainment Tonight, Winfrey, who is promoting her book "What Happened to You? Conversations on Trauma, Resilience and Healing," tearfully recounted to Dr. Oz a traumatic experience involving her grandparents.
"My grandmother and I slept in the bed together. My grandfather was in a room on the other side of the wall and one night in the middle of the night, my grandfather gets out of bed and comes into the room," Winfrey recalled. "And I wake up and he has his hands around my grandmother's neck and she is screaming."
"She manages to push him off of her and step over him," she continued. "He falls. She steps over him and runs to the front door. I run out of the bed with her. It's pitch black in the middle of the night in rural Mississippi. And she goes out on the porch and she starts screaming 'Henry, Henry.' There is an old man who lived down the road that we call Cousin Henry, he was blind."
In the video, Winfrey got visibly emotional as she continued her story.
"Cousin Henry comes down the road in the middle of the night to help my grandmother get my grandfather up off the floor," the media mogul shared. "And after that my grandmother put a chair underneath the doorknob and some tin cans around the chair. And that is how we slept every night. I'm sleeping, I always slept with, listening for the cans. Listening for what happens if that doorknob moves."
Winfrey has always been open about her difficult childhood. She previously revealed that she was born into poverty in rural Mississippi to a teenage mother, but was raised by her grandmother. Winfrey also said she was raped by multiple family members as a child and became pregnant at 14 but lost her baby, who was born prematurely.
"I think time is not put to its best use focusing on where we haven't been, what we need to do," the media mogul was quoted by The Telegraph as saying about her experiences. "My thing is: do it. You want to see changes? Then get out there and make those changes yourself."
Fans can watch Winfrey's full interview on Thursday's episode of "The Dr. Oz Show."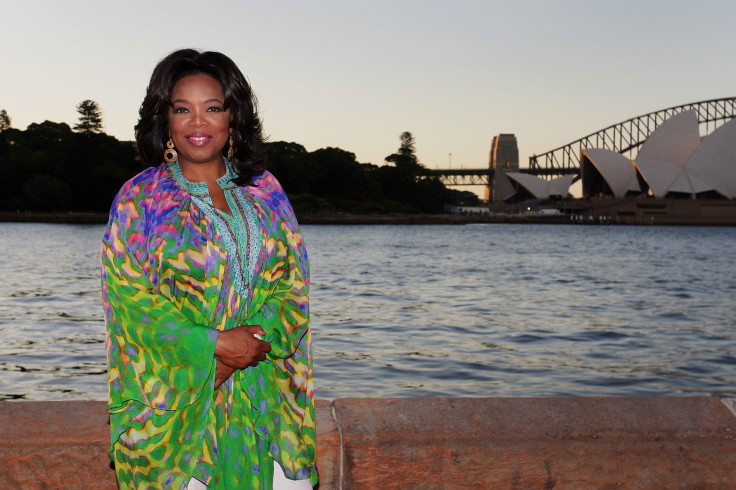 © Copyright IBTimes 2023. All rights reserved.