Oprah Winfrey Surprises Her Father With 'Backyard Barbecue' To Appreciate Him [Watch]
Oprah Winfrey shared how she surprised her father amid his illness with a backyard barbecue party for "Vernon Winfrey Appreciation Day."
"So, I've been planning a backyard barbecue that's actually more than a backyard barbecue, it's for Vernon Winfrey Appreciation Day," the 68-year-old "The Oprah Winfrey Show" host said in a video she posted on Instagram Monday.
Winfrey went on to explain that her father is ill and she "wanted to be able to have all of his friends come and celebrate him while he is able to receive the joy, so that's what we're doing receiving the joy."
Winfrey's father isn't even aware of this party as "he thinks it's a Fourth of July thing," she said, before sharing the food details. The hostess shared the menu which included fried chicken, burgers and brisket.
She captioned the video, "Giving my father his "flowers" while he's still well enough to smell them. Happy 4th of July as you gather with your family and friends. Remember to celebrate each other."
Fans took to the comments section to share their reactions.
"May we all remember to use the days and time we have available now to celebrate the people we appreciate," one of the fans wrote while another fan requested, "Please post your father's reaction."
Winfrey has been regularly sharing updates on her Instagram, regarding her visit to Nashville, Tennessee, where her family is located.
She also shared a video of her over the weekend making breakfast with her another TV personality, Gayle King. "Making breakfast for the family with @gayleking," she captioned the video.
Furthermore, Winfrey also gave a glimpse of the barbecue party preparation over the weekend. "Back to my Nashville roots! Shelling crowder peas with family for our Fourth of July BBQ," she captioned the video.
On the work front, Winfrey was last seen in the TV series, "Speak Sis" released last year. She will be next featured in a romantic comedy movie, "Terms of Endearment," where she will play Aurora Greenway's character. The movie is helmed by director Lee Daniels.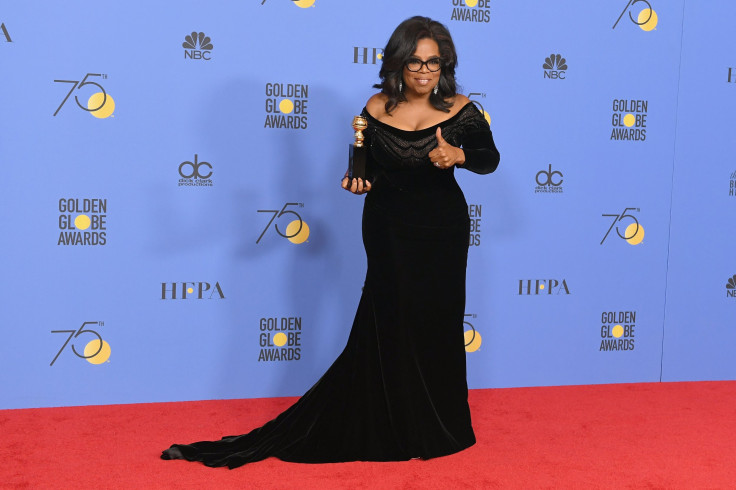 © Copyright IBTimes 2023. All rights reserved.