Oprah Winfrey's Latest Move Amid Coronavirus Outbreak Proves How 'Seriously' She's Taking It
Amid the ongoing coronavirus outbreak, many people, including Oprah Winfrey, have decided to take various steps as they attempt to lessen the spread of COVID-19. The "Super Soul Sunday" host opened up in a recent interview with O, The Oprah Magazine and revealed the unexpected step that she and partner Stedman Graham have taken during the ongoing pandemic.
According to E News, the "What I Know For Sure" author was forced to make a specific call regarding her health when Graham returned from a recent business trip.
After his return, Winfrey decided to sleep in a separate bed due to the fact that she just recovered from pneumonia late last year. Additionally, she had also just finished taking antibiotics for a bronchial infection last week.
READ: Oprah Reveals She 'Couldn't Have Remained Friends' With Gayle King If This Happened
As a result of her recent health issues, the mogul then decided to implement unexpected "procedures" upon his return, even though neither of them has tested positive.
"The procedure is you ain't coming and sleeping in my bed," she said, adding, "Literally...he goes, 'I'm not?' I go, 'Oh, no no no no. It doesn't work that way. Have you not been paying attention to the news? Social distancing doesn't mean you're going to sleep in the bed with the person when you just got off American Airlines….We cannot play those game. We're taking it very seriously."
Winfrey then revealed that the measures did not upset Graham. "He's happy to make me safe," she added.
Aside from the new step the former "Oprah Winfrey Show" host took amid the ongoing pandemic, she has also stayed in the news for a variety of other reasons over the past year. Not only did she bring back her popular book club, but she also started working on a project with Prince Harry that focused on the topic of mental health.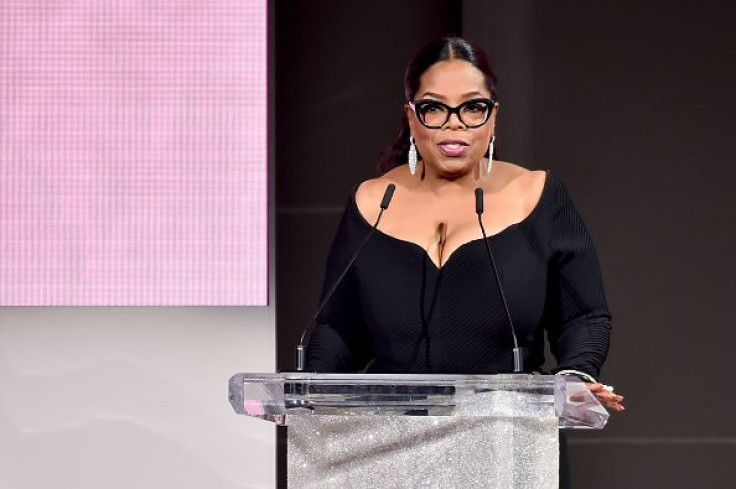 © Copyright IBTimes 2023. All rights reserved.