Orange County Deputy Arrested For Alleged Burglary Of Dead Man's Home
KEY POINTS
A veteran deputy was arrested for suspicion of burglary after allegedly breaking into a home three times
Video surveillance showed deputy Steve Hortz making "unauthorized entrance" to a Yorba Linda estate
Footage captured Hortz allegedly removed items from the house during his second and third visit
An Orange County Sheriff's deputy was arrested for allegedly stealing property from a dead man's estate in Yorba Linda.
Deputy Steve Hortz was taken into custody Thursday on suspicion of burglary following an incident in July. The 12-year veteran was dispatched to a Yorba Linda residence on July 20 after the office received a report that a man in his 70s had died apparently by natural causes, the Orange County Register reported.
On September 9, the attorney representing the family called the department and reported that there were several items missing from the estate. The legal counsel then provided authorities surveillance video that showed Hortz "making unauthorized entrance" to the home on at least three occasions, said CBS Los Angeles.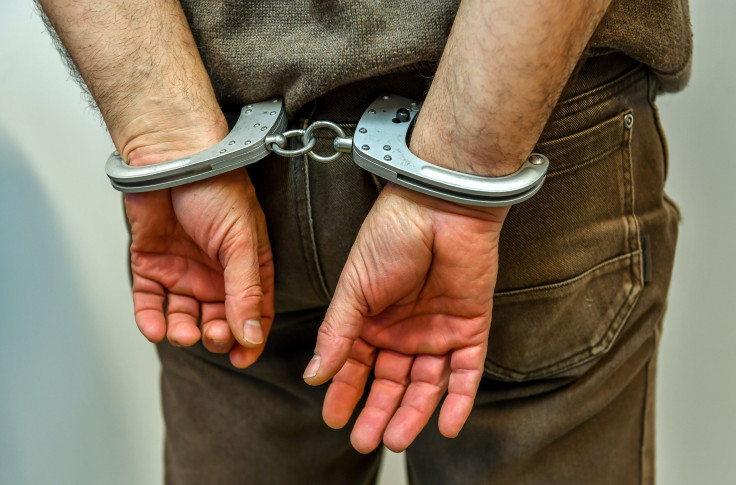 Hortz, who was still in uniform, first broke into the residence on July 27 through the rear. It was unclear if he "left with any property from the home," the outlet added.
The deputy then returned for the second and third time on the mornings of August 10 and 16, this time in civilian clothing. It was here that Holtz allegedly "removed items" from the unoccupied residence, including weapon safes, ceiling fans and cases of unknown items.
"Deputy Hortz returned to that residence in the early morning hours, gained entrance to the residence through the unlocked door and was seen on recordings removing items from the residence," said NBC News, citing a statement from Sheriff Don Barnes.
Barnes, in an internal memo issued Thursday, reminded his staff that their profession is "under intense scrutiny" and requested them to "demonstrate the highest levels of professionalism." He also said that while "the facts in the case" support Hortz's arrest, he or anyone accused of a crime will still be entitled to due process and will remain innocent until proven guilty, said the OCR.
However, should evidence and the law prove that Hortz is guilty, Barnes said he will do "everything we can" to see that the deputy "does not return to a uniform in this organization or anywhere else."
"He's embarrassed this profession, he's embarrassed this organization and he's embarrassed the almost 4,000 members who do good work every day," Barnes said, through KTLA5.
Hortz is facing three felony charges and one misdemeanor charge. His bond is set at $20,000, said CBS Los Angeles.
© Copyright IBTimes 2023. All rights reserved.