'Orange Is The New Black' Season 2 Spoilers: Opening Scene Of New Season Released Online! Watch What Happens In The First Minute Of 'OITNB'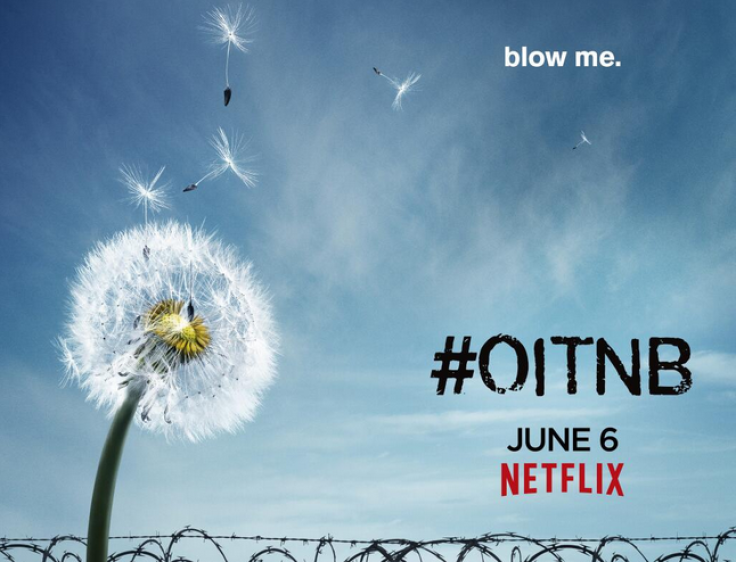 It's here! It's finally here! The Season 2 premiere of the original Netflix series "Orange is the New Black" has finally been released for the public to consume and enjoy--all 51 seconds of it. Oh yeah, you read that correctly. Only a quick snippet of footage has been revealed to the public in hopes of quenching the thirst of many "OITNB" fans before the sophomore season returns to the small screen on June 6.
On that summer night, all 13 episodes of Season 2 will be released to the public. And you better believe we'll be binge watching—especially after getting a taste from the sneak peek.
In the short trailer, released by Entertainment Weekly, fans get to see what has happened to Piper after getting locked away in solitary confinement. And we have to admit, it's not pretty. We assume the show's protagonist has been placed there after getting caught for beating the living daylights out of Pennsatucky. We know it was out of self-defense, but honestly, who is going to vouch for Piper? Officer Healy?
When we finally get to see what happened to Piper after that terrifying night, she's laying face up with a book covering her face.
"Chapman, let's go. Up, up, up," an officer says to the snoozing blond.
Still sleepy and a bit confused, Piper asks what happened to Officer Foley. She looks through her notes. "Is it breakfast already?"
"No. But if you're hungry you can lick yesterday's off the wall. Nasty," the buff guard replies.
"No, this is art," she replies. This made us giggle. At first we had no idea what the yellow splotches on the wall were. But luckily for us, Piper explained.
"This is a Yellow Warbler drinking out of a daffodil," she explains. Could this be a reference to Crazy Eye's nickname for her? We could only hope! "She can just not get enough. I'm calling it thirsty bird. It's almost done."
That's when Piper reveals the picture was made out of cooked egg yolks.
"It smells like old Easter in here," the guard says as he scrunches up his nose. That's when he orders Piper to stand up on her feet.
"Do you need to pee?" he bluntly asks.
"I need to know what's going on," she replies.
What do you think of the first minute from Season 2? Has Piper lost her mind? Sound off in the comments section below with your predictions.
© Copyright IBTimes 2023. All rights reserved.