'Orange Is The New Black' Star Ruby Rose Tells Conan O'Brien That He Looks Like Tilda Swinton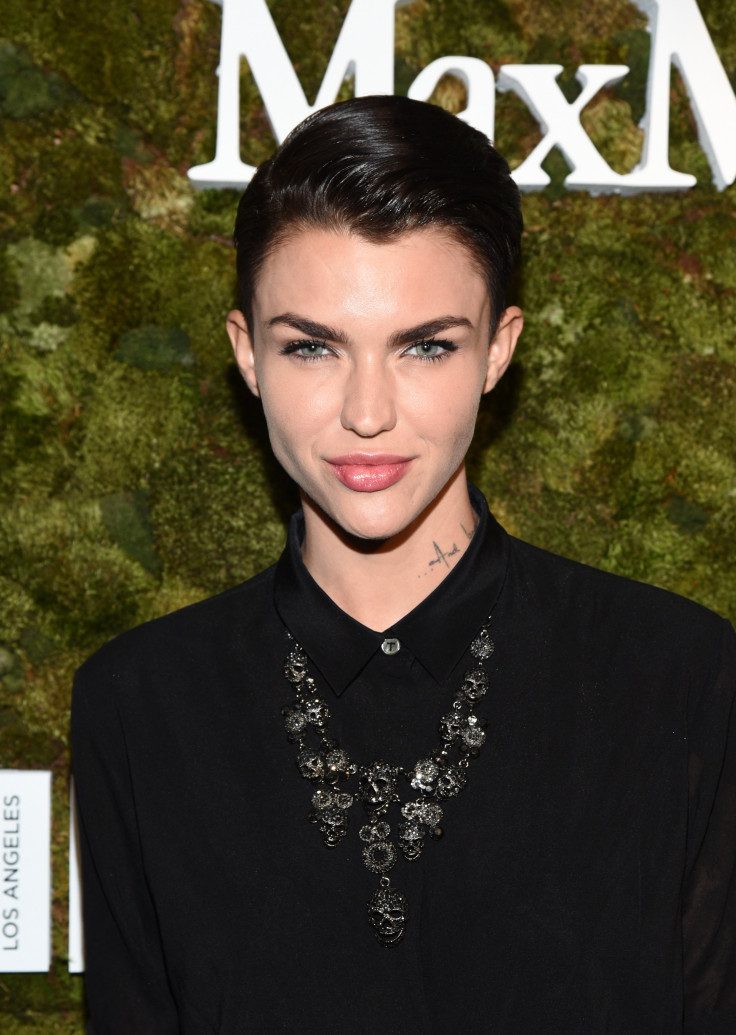 "Orange Is The New Black" star Ruby Rose is tired of people comparing her looks to that of pop star Justin Bieber. So when she recently appeared on "Conan," the actress threw the ball in Conan O'Brien's court and talked about how he looked like.
"I hear that he gets asked a lot if he is Ruby Rose. And it must be very frustrating for him," Rose told O'Brien, referring to Bieber, Entertainment Weekly reported. She then turned the tables and started a discussion on O' Brien's looks.
"I feel like you can relate because you look like a mixture of Tilda Swinton, Meryl Streep, and like … Joel Edgerton," Rose said, adding that O'Brien looks like a "love child" of these three actors.
O'Brien was surprised by Rose's analogies but took it in a good stride and joked that he felt happy she added a guy to the list.
"I like that it's three and two are women. I'm glad that you threw one guy in there. Just to butch it up just a little bit for me," O'Brien said. He also added two more names -- Dame Judi Dench and Betty White -- to the list of stars he thinks he resembles.
Incidentally Rose is a good friend of Bieber and was recently spotted hanging out with him in a restaurant. The two stars share the passion for tattoos, and were seen looking at each other's inks.
Rose also told O'Brien her tattoo count. "You know, if I was to count them individually, each time I got them, maybe 60," she said about her numerous tattoos on her body.
Rose, who plays the character of Stella Carlin in the television series "Orange Is The New Black," is open about her sexuality. The Australia-born star is in a relationship with British fashion designer Phoebe Dahl. The pair is set to get married in 2016.
© Copyright IBTimes 2023. All rights reserved.