'Orient' Episode 11 Live Stream: How To Watch Online [Spoilers]
KEY POINTS
Musashi renews his determination in the new episode
"Orient" Episode 11 is airing Wednesday
The episode will stream on Crunchyroll
The Obsidian Goddess sleeping within Musashi has awakened and formed an alliance with the latter. However, time is running out for the goddess in "Orient" Episode 11. The new episode is titled "What's In a Katana."
The official synopsis of Episode 11 reveals the Obsidian Goddess' powers will deplete at a rapid pace when she takes action in the material world. She would gather the samurais' swords and unleash her last power against her opponents.
The next day, her funeral is organized at the Daito mine. The Obsidian Goddess, who was the ruler of the demon iron sword, dies and Musashi wields the sword now.
He mourns her death and vows to surpass her expectations. Musashi is ready to try the sword battle again.
In the previous episode, titled "The Goddess' Power," Nanao vowed to kill Musashi and retrieve the goddess. She unleashed her Seven Belled Armadillo Sword and launched a secret technique called the Seven Lashing Swords Style.
The blades instantly turned into murder wheels that were ready to mangle whatever would come their way. Musashi, Kojiro and Tsugumi were shocked and scrambled to avoid the spinning blades.
That was when Kojiro revealed his plan to beat Nanao.
"During the Warring States era, the feuding generals were suddenly struck down one after another by the demonic Kishin. In the 150 years since groups of individuals have continued to resist Kishin control. They are called Bushi bands. When they were young, Musashi and Kojiro would hear tales about the Bushi from Kojiro's father, and the two of them dream to form the strongest Bushi band," the official series synopsis read, according to Crunchyroll.
"One day, as Musashi struggles with his choices, he witnesses humans being torn apart by oni. Forced to face the truth, Musashi rises up against the powerful oni to make his dream with Kojiro come true!" it said.
The cast of "Orient" anime includes Sōma Saitō as Kojiro Kanemaki, Yuuma Uchida as Musashi, Wataru Hatano as Hideo Kosameda, Satoshi Hino as Naotora Takeda, Saori Ōnishi as Shunrai Yamamoto, Rie Takahashi as Tsugumi Hattori, Katsuyuki Konishi as Jisai Kanemaki, Hiro Shimono as Shirō Inukai, Haruki Ishiya as Aoshi Sanada and Azumi Waki as Nanao Inusaka.
Fans can watch "Orient" Episode 11 online on Crunchyroll from Wednesday. The episode will live stream in Japanese with English subtitles.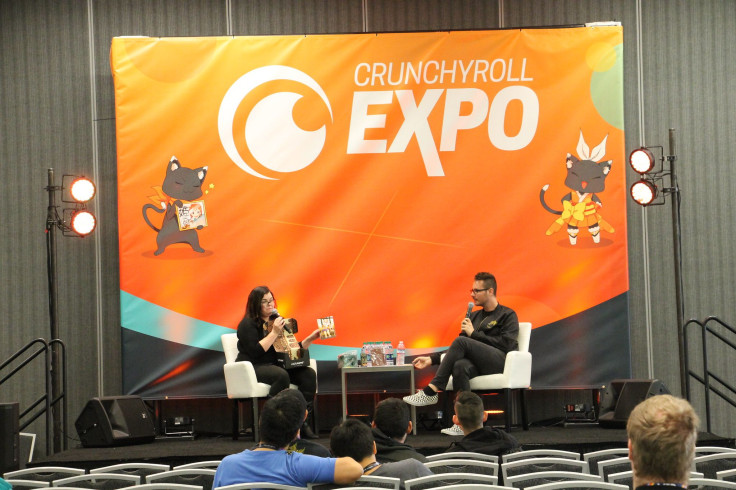 © Copyright IBTimes 2023. All rights reserved.