'The Originals' Season 2 Spoilers: Episode 6 Synopsis Released; What Will Happen In 'Wheel Inside The Wheel'?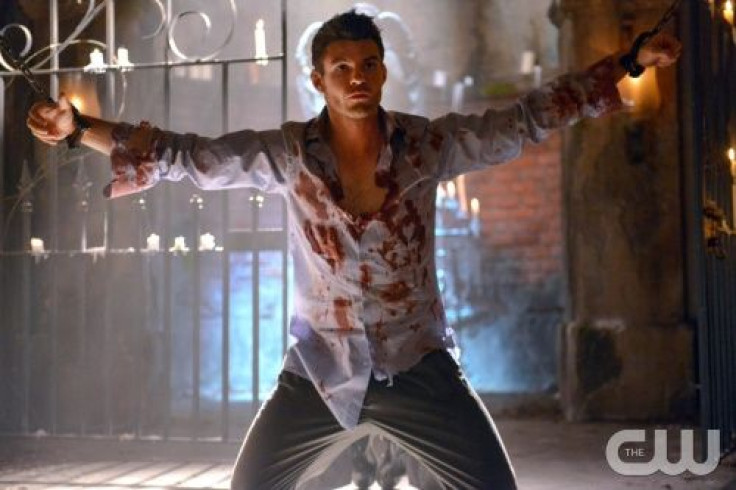 Who's afraid of the big bad witch? "The Originals" will return with even more spellbinding drama on Monday, Nov. 10 during the airing of episode 6. According to the synopsis for "Wheel Inside the Wheel," the Season 2 plot will continue to follow the storyline of Elijah's (Daniel Gillies) mysterious disappearance, a kidnapping that Klaus (Joseph Morgan) has attributed to his mother (and rightfully so).
Klaus will pay the menacing witch a visit in episode 6 with the hopes of finding his brother and bringing him home. "Fed up with her antics, Klaus becomes agitated and demands that Esther (Sonja Sohn) release Elijah, who she has captured," the summary teases. The promo video, however, suggests that Esther doesn't plan on keeping her son captive for much longer. In fact, she reveals to Klaus that she'll gladly return Elijah -- but there's a catch (as per usual). From the trailer, Elijah appears to be an altered version of himself when Esther sets him free.
"If I didn't know better, I'd say you were worried," he says to Klaus, while looking more dapper than ever -- a huge transformation from when we previously saw Elijah in episode 5 all bloodied and battered (and yes, shirtless).
Esther was torturing her son in "Red Door," attempting to "purify" him from his monstrous ways by making him re-live his most painful memories. As it turns out, Elijah is the one who killed Tatia (Nina Dobrev), the original doppelganger and love of his and Klaus' life -- not Esther. So, will Klaus ever find out about his brother's dark past? Executive Producer Michael Narducci hinted to fans during an interview with the Hollywood Reporter that the theory of Klaus learning the truth behind Tatia's death is a "good guess."
While it's tough to say whether or not Elijah was successfully purified by his mother, but we know one thing for sure -- Esther's not done attempting to cleanse her abominable children, according to Narducci. "What does she intend to do to Klaus? What does she intend to do to Rebekah? If (Tatia) was Elijah's kryptonite, what's theirs?" he said.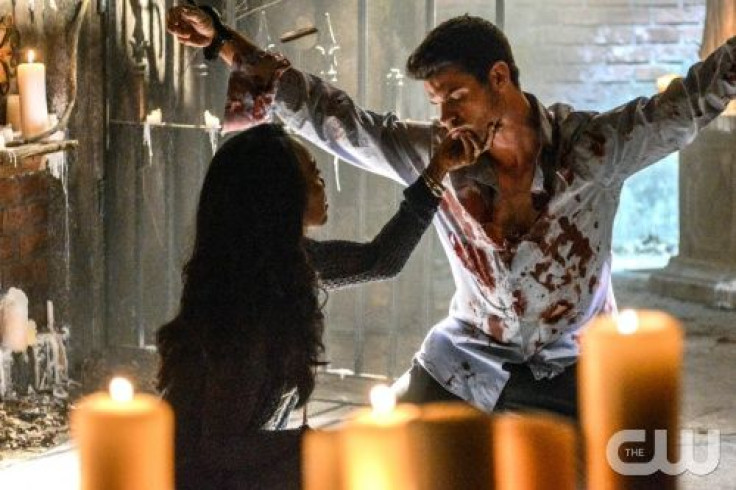 The summary also revealed that Esther will reveal a "few dark secrets from Klaus' past in an attempt to make him an offer he can't refuse." Does anyone else think this has something to do with the newly turned hybrid Hayley (Phoebe Tonkin) and/or his child, Hope?
Speaking of Klaus' Achilles' heel, it was teased by Narducci during an interview with TVLine that the hybrid's demise could potentially result in the death of Hayley and Hope, too. "I don't think they know, but if I'm a mother, I certainly would be afraid that that would be the case," the EP explained how the original vampire's potential death would effect his family. (Klaus came close to biting the dust in episode 5 when Mikael [Sebastian Roche] stabbed him with the white oak stake.)
Fans may be surprised during next week's installment when Klaus comes face-to-face with a "visitor from his past" -- but who? Narducci hinted at the answer, saying, "It's a storyline that is pretty central to not only Klaus, but Esther's plan and what's going to happen to the family."
"We're going to get into a lot of other stuff with the family history and who these people are and why this family is so important and a little bit of the origin of Esther and Mikael," Narducci previewed to TVLine. "The secrets buried within the secrets of this family are going to start to come out, and they are fraught with the same kind of complex conflict as what we have shown so far."
The remainder of episode 6's synopsis revealed that Hayley will be forced to reconnect with Jackson (Nathan Parsons) when Oliver (Chase Coleman) finds himself in a dangerous situation. In addition, Cami (Leah Pipes), who "still believes baby Hope's death was her fault," will team up with Marcel (Charles Michael Davis) and Gia (Nishi Munshi) after she starts becoming suspicious of faculty advisor Vincent (Yusuf Gatewood).
What do you think will happen in episode 6 of 'The Originals"? Sound off in the comments section below before "Wheel Inside the Wheel" airs Monday, Nov. 10, at 8 p.m. EST.
© Copyright IBTimes 2023. All rights reserved.