'The Originals' Season 3 Spoilers: New Love Interest For Cami? Showrunner Teases 'Interaction' With Detective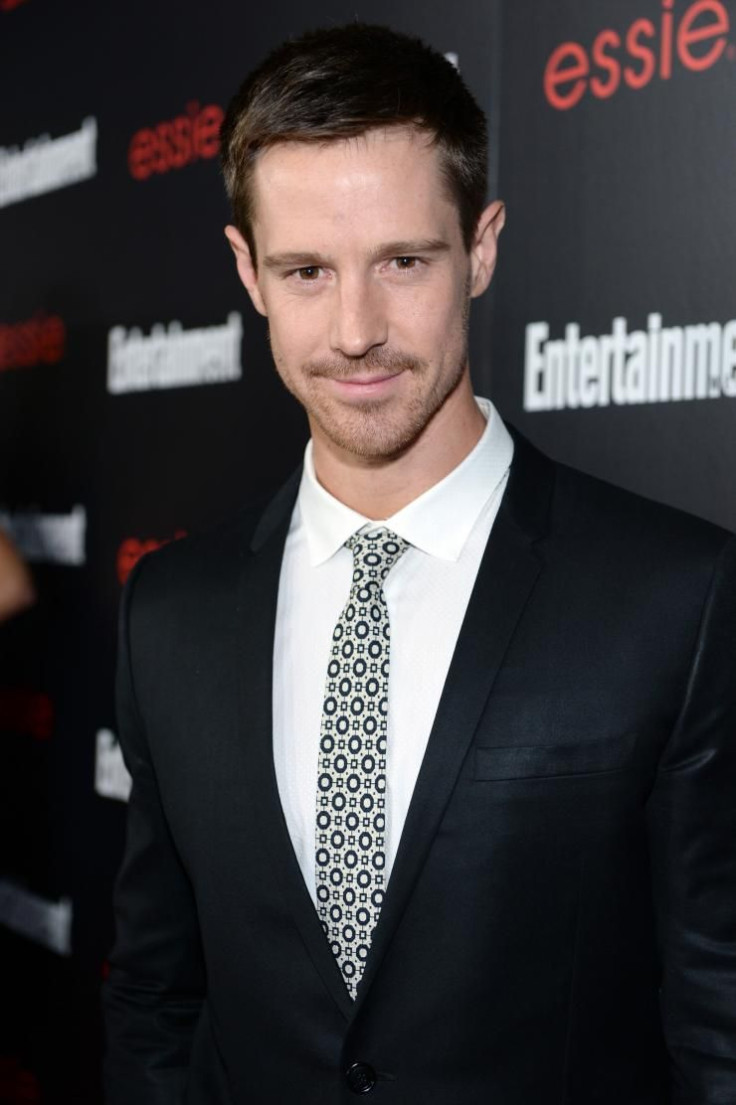 Our favorite vampires and hybrids will be making their way back to the small screen in October when "The Originals" returns with its Season 3 premiere. But according to reports, audiences will be coming face-to-face with much more than just supernatural creatures this fall.
In July, Entertainment Weekly confirmed that Jason Dohring, known for his portrayal of Logan Echolls on the hit mystery series "Veronica Mars," would star on the hit CW series as Detective Will Kinney. And fans of the teen noir drama weren't the only ones drooling over the latest "Originals" cast addition. Julie Plec, mastermind behind the "Vampire Diaries" spinoff, was also excited to have such a beloved actor join her star-studded team.
"You know what's so funny: I love ['Veronica Mars' executive producers] Rob Thomas and Diane Ruggiero, but I never watched 'Veronica Mars.' I only knew Jason Dohring because ['Vampire Diaries' executive producer] Kevin [Williamson] loved him so much on [the CBS drama] 'Moonlight.' And then I realized, he's Logan that everyone talks about from 'Veronica Mars,'" she told the Hollywood Reporter. "I feel like I'm very lucky to have the person that so many people fell in love with in the past decade."
Plec then went on to give details about Dohring's character, who is described as an "intelligent, confident and good-natured" officer who is determined to turn the crime-ridden city of New Orleans into a safe place.
"Jason's character is decidedly human. It's a nice breath of fresh air," she said, adding that fans would be introduced to Will following an incident that occurs in the Season 3 premiere episode.
"There is a crime that happens in the first episode, and he comes in to investigate it," Plec revealed. "He's working closely with some of our characters. The question is, how much does he know or not know about what's going on in the supernatural world? And what's going to happen to him as a result of digging too deep?"
And while we're eager to watch Dohring channel his inner "Veronica Mars," we're even more anxious to see who the detective will buddy up to when he makes his debut.
"He does have quite a lot of interaction with Cami (Leah Pipes) and Vincent (Yusuf Gatewood)," the showrunner said. But if fans were hoping Will would be locking lips with the blond-haired beauty in the upcoming installment – think again.
"As of right now, he's very firmly focused on getting the job done," Plec said before teasing that that might not always be the case. "But of course [that's as of] episode 4; you just never know."
During an interview with TVLine in May, Plec revealed Cami won't exactly be exploring her relationship with Klaus (Joseph Morgan) anytime soon, which means she may just end up cozying up to the handsome detective instead of the blood-sucking vamp.
"The Originals" will air its Season 3 premiere on Thursday, Oct. 8, at 9 p.m. EDT on the CW.
© Copyright IBTimes 2023. All rights reserved.