'The Originals' Season 3 Spoilers: Claire Holt Set To Return As Rebekah In 'Interesting' Flashback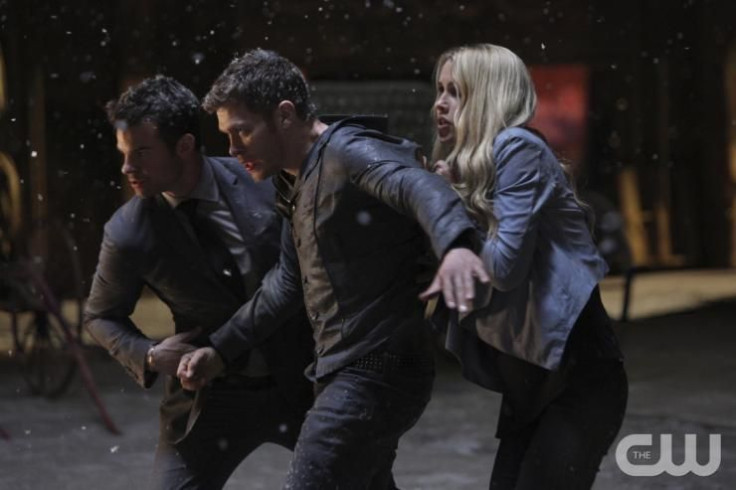 Is it October yet? "The Originals" fans are counting down the days, hours and minutes until they reunite with the beloved Mikaelson clan during Season 3 of the hit CW series this fall. And when we say reunite with the Mikaelson family, we mean the whole blood-sucking gang, even Rebekah (Claire Holt).
"The Originals" executive producer Michael Narducci dished the exciting news to TV Guide that audiences should anticipate to see the original Rebekah make an appearance in the third installment of the vampire series. But what makes Holt's reemergence so fantastic is that it'll occur in an "interesting" flashback.
"[It's] a flashback that we've never seen before," Narducci stated. "We've always understood that the Mikaelson family, the brothers and sisters, had to flee in the wake of Esther's death by Klaus' (Joseph Morgan) hands. Klaus blamed Mikael (Sebastian Roché) and said, 'We had to go. Our father is insane,' and for a very long time Mikael chased them."
The showrunner explained that he wants to show viewers what the Mikaelson siblings we're doing after they fled from the clutches of their wicked dad. "What was their state of mind? What were their relationships like? How did they relate to one another knowing Mikael was out there somewhere, and they're relatively new vampires so what was their existence like? I think it might be surprising and interesting," he told TV Guide.
Not only will viewers get to see the blond-haired vamp they love so dearly in Season 3, but audiences will also get to reunite with the original Finn (Casper Zafer) in the anticipated flashback. Finn, the eldest son of the Mikaelson family, was last seen on "The Originals" when he was resurrected in the Season 1 finale. However, Finn's soul is now currently residing in the talisman of his big sis Freya (Riley Voelkel), waiting to be released to wreck more havoc.
But according to the show's EP, fans will be introduced to a new big baddie come Season 3. And it looks like the upcoming villain will be even more frightening than Finn, Mikael or Dahlia (Claudia Black).
"That's what we've been talking about in the writers' room for a very long time now," Narducci told Entertainment Weekly in May about introducing a new antihero. "I think when we are finally able to reveal what's happening, it should make a lot of sense and feel like the next stage in what this family will need to go through and deal with. It's pretty frightening and we're having a lot of fun with it."
"The Originals" will airs its Season 3 premiere on Thursday, Oct. 8, at 9 p.m. EDT on the CW.
© Copyright IBTimes 2023. All rights reserved.